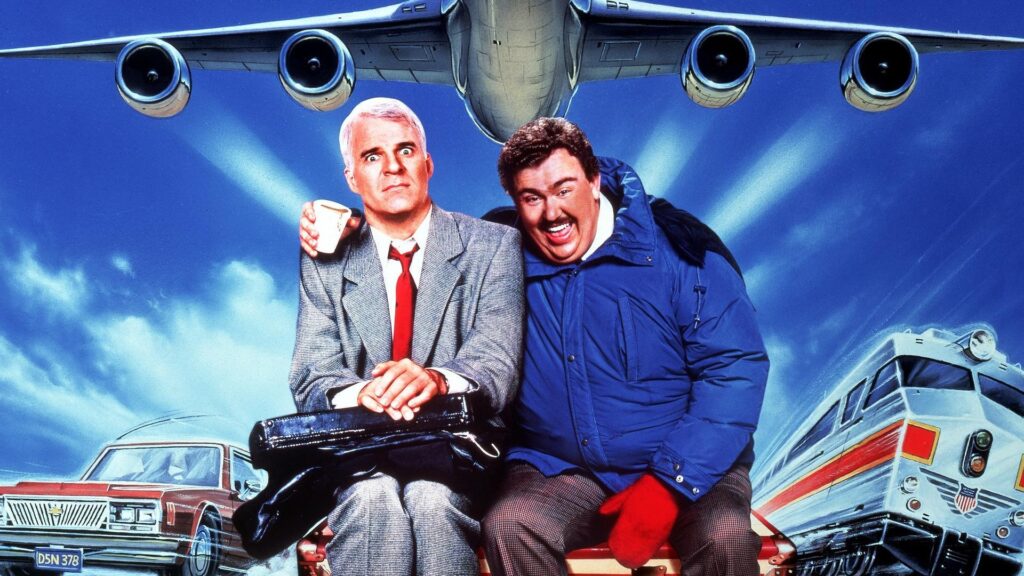 With many of our students coming from all parts of the country and locations around the world, it's likely that travel will be in the forecast this upcoming Thanksgiving and holiday season. The Wednesday before Thanksgiving has given travelers a number of nightmare tales, whether it be on a plane, train or stuck in traffic on an automobile, it's never a fun time.
Hollywood has even made movies about the dreaded commute. Take John Hughes' classic film Planes, Trains & Automobiles, starring John Candy and Steve Martin. If you haven't seen the film, you might want to download it and give it a watch during your travels. In the film, Steve Martin is simply trying to return home to his family on Thanksgiving. Once he encounters the likes of John Candy aboard his flight home, the ordinary commute escalates into the journey from Hell.

Since this classic film, Hollywood has had similar incarnations of the "nightmare travel" formula. Here are some examples of films that followed.
Tommy Boy
A perfect pairing of two contrasting SNL alums, Chris Farley and David Spade go on a road trip to try and save their business from being bought by Zalinksi (Dan Aykroyd).

Beavis and Butthead Do America
The popular MTV show that captured two dim-witted American teens from the 90's, put the duo on a trip to find their stolen TV.

Due Date
Combining acclaimed actor Robert Downey Jr. with the zany comedic talents of Zach Galifianakis could only lead to one thing: disaster.

Do you have a nightmare travel story that tops these? Share your stories and photos with us in the comments below or on twitter, instagram and facebook with #travelnightmares.
by nyfa