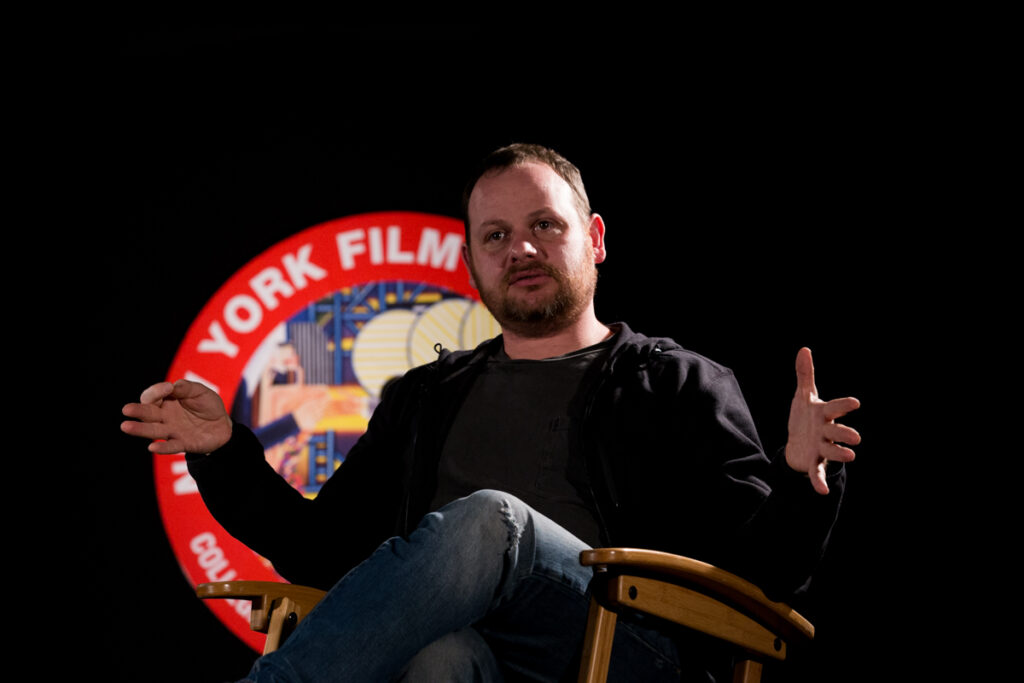 On Wednesday, May 14th students gathered in New York Film Academy's Los Angeles Theater to view the pilot for the recently released TV series Dig followed by a Q&A with Gideon Raff, the show's co-creator. Gideon "Gidi" Raff is a film and television director, screenwriter, and executive producer. He is best known for the award-winning 2010 Israeli television drama series Prisoners of War (which he created, wrote and directed) and its acclaimed US adaptation, Homeland (for which he won two Primetime Emmy Awards in 2012). Raff executive produced and co-created the highly-anticipated series Tyrant in 2014. Gideon directed the award-winning film The Babysitter, which premiered at the Tribeca Film Festival in 2003, and he is also a bestselling fiction author in Israel. His latest TV project, Dig, a ten-episode archaeological thriller about an American FBI agent stationed in Jerusalem, aired recently on the USA Network. The Q&A was moderated by NYFA's screenwriting instructor Eric Nelson.
Despite having three shows currently on the the air, Gideon Raff admits that he's still plagued by the same frustrations and insecurities in writing that he had in film school. Starring at a blank page still intimidates him. He starts to doubt his greatness. Maybe the fact that he's made a number of hit TV shows is just a fluke… But Mr. Raff does not believe in divine inspiration when it comes to screenwriting; he believes in hard work and perseverance. Gideon pushes those doubts away and ignores the constant stream of excuses his mind makes up to avoid the writing process: "I should go to the gym," or "I really need to get groceries at Whole Foods." It's refreshing to hear that Gideon Raff grapples with the same issues that every writer does and that achieving his level of success is just a matter of… well, hard work and perseverance.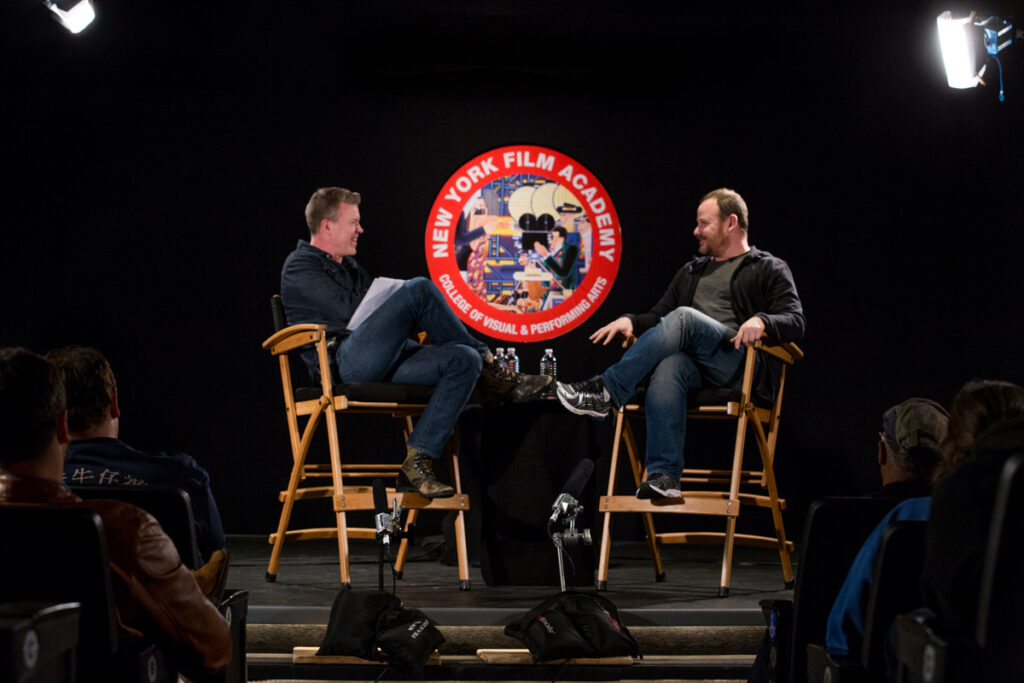 Gideon starts out with an idea and let's the story dictate the genre and format. By being sensitive to the needs of the story he'll know soon if he has a drama or comedy, feature film or TV series on his hands. He often writes alone however on Dig Gideon worked with a co-creator because he was busy also creating his most recent show Tyrant at the same time. Gideon compared the process of writing in a TV show "writer's room" to group therapy. It's a very "intimate" process, which can make for an incredible experience or a horrible one. You may spend the day hammering out themes for the season or hearing about a writer's childhood. Either way it all works to generate ideas.
A very important element of a good story, according to Gideon, is "delicious characters." When a student asked Gideon how she too could make her characters "delicious" he said to make them HUMAN. By "human" he further explained that they should be complex and flawed. As an example of this, Gideon referenced Claire Danes's character in Homeland who has bipolar disorder. What makes her interesting is that she's an unreliable narrator. We never know which version of her is speaking or if that same version will appear again when it's time to follow through with what she said before.
The students were thrilled to gain such valuable knowledge from an entertainment industry heavyweight. We sincerely thank Gideon Raff for visiting NYFA and wish him the best of luck on future projects!
by nyfa