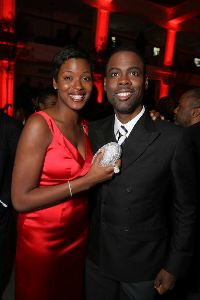 So many of New York Film Academy's instructors have secret lives outside of teaching, and we're always proud to hear about their accomplishments. Such is the case with NYFA Acting Instructor, Cassie Freeman. In 2011, Cassie starred in the film Kinyarwanda, which won the Audience Award in the World Cinema Drama category at the Sundance Film Festival. The film also won the Audience Award in the World Cinema section at AFI Fest 2011, and the Grand Prize at the Skip City Film Festival in Japan. Cassie has compiled a list of credits in her early career, including roles in Spike Lee's Inside Man and Chris Rock's I Think I Love my Wife. She will soon debut her new character on the hit VH1 show, Single Ladies. In addition to her acting work, Cassie founded her own company, Motion Pictures LLC, where she has several projects in development, including a one-hour drama, a talk news show, and a documentary. Despite her incredibly hectic schedule, we somehow managed to catch up with Cassie to ask her a few questions about her life and career thus far.
What do you think led you on the acting path?
I fell into acting by accident. I initially wanted to be in politics, or become a leader in the church. I love the idea of helping others reach their full potential. It's one of the reasons why I love to teach. As a kid I always felt left out and awkward. Acting helped me celebrate what makes me different from others, while still realizing we have a lot in common. When I meet a new person, they are a potential new best friend. I auditioned for acting and band at Douglas Anderson, which is the Arts High School in Jacksonville. My dad did not like the idea, but decided one year was fine. The first play I acted in was, For Colored Girls Who Considered Suicide. However, the first show where I really felt like an actress was A Piece of My Heart. The play was about the women who served during Vietnam. Working on that play and getting into that character changed my life. I had a spiritual moment where I felt like I left my own life and enveloped my self in another. I believe actors have an unbelievable opportunity to be a mirror to our collective consciousness. If you display life fully as it is, people can experience their own frailty and uniqueness.
Can you tell us a little about NYFA and your experience teaching here?
My last film Kinyarwanda won at Sundance last year and it gave me the opportunity to travel the world. New York Film Academy was one of the places on our tour. I really enjoyed how curious the students were about their craft, and a couple of the students said they would love for me to do a workshop. After I inquired, I was invited to teach at the school. Being a New York girl, I thought it would be fabulous to share what I've learned and to have a class for longer than a few days. Teaching here has also made me a better actress in so many ways. The most important thing I've learned is how necessary it is to relax and have patience with yourself. It is impossible to learn or act if those two things are not in tact. It is virtually impossible for a director, or in my case a teacher, to help an individual truly grow as an actor. Ultimately, it must come from within.
What kind of feedback would you give to a prospective student who wants to come here?
This school can teach you everything you want to learn. The tools and faculty are all sincerely here because they enjoy what they do. The classes are small enough that you can get the personal attention that many other programs can't offer. The number of times you get to be on camera in front of faculty and your peers is priceless. The learning curve you get out of this school to go in the real world is awesome. However, you can only learn all of these things if you're open to new ideas and concepts. My favorite students have been the ones who come in as a curious artist, striving to learn and unlock the code to their own possibilities. Those students grow the most, and help me grow to become a better artist as well. That is essentially, Hollywood. We are all constantly learning, collaborating, and sharing new concepts with each other. NYFA is a great way to develop one's craft.
What advice would you give to the aspiring actor?
Go to every audition you can. Do every reading you can. Practice more than anyone. Make a game out of how many hours you can concentrate on a script and a character. I auditioned over a year for this show. I was never right for the character they were casting, but they thought I was talented and kept bringing me back. The character that ended up working out is a regular on the show. This is how I have booked many roles in life. I come in the door, knowing I may not be right for that character, but perform so well  that hopefully someone in the room is up at night thinking, "We need to figure out a way to put her in this show." This opportunity would have never happened if I stopped doing the "work" of the actor: dreaming, creating, and crafting. As actors, we have to be our own biggest fans, even if there is no proof that we are even good at it. Confidence and perseverance is what wins in the game of acting.
Any specific advice on booking roles in television?
Learn how to take direction! Learn how to ask the right questions in the right manner. Both will give you so many opportunities to shine as a professional. Don't put too much emphasis on if you book a role or not, worry that you gave it your all. We are actors not "auditioners." I use each audition as a case to experiment in developing deeply interesting characters. If I book it, it's icing on the cake. Whatever you have control over as an actor, do all you can, and leave the rest to the universe to sort out. Most importantly, surround yourself with lots of love. People should want to work with you as soon as you enter the room.
So, tell us about your role in VH1's Single Ladies.
I auditioned three times over the course of a month. I felt a connection to the role from day one. I loved how silly, loving, and real she felt to me. I hadn't seen a young black female character written so beautifully the way that Stacy Littlejohn, creator of the show, had made her. All I had to do was breathe life into her words. Every time I came back for the call back, I'd meet new producers who felt like family. On set, work doesn't start until we hug and greet each other.
To do a TV show is a marathon. It has been some of the hardest work in my life. It has also been some of the most fun I've ever had as actor. I love that everyday I get to act as my character evolves. The hours on set are long. To act for TV, you need stamina and a high level of discipline at all times.
See Cassie's new character debut Monday Jul 16th at 9pm on VH1's Single Ladies.
by nyfa