Recently, we had chance to talk with Documentary Grad Kseniya Yorsh, who has been working professionally in Hollywood since she graduated a year ago.
"My main interests and ambitions are producing documentaries and feature films, so that's what I'm doing. While studying, I was involved in about 50-60 short student and indie projects. After I graduated, I worked on several feature films and TV shows"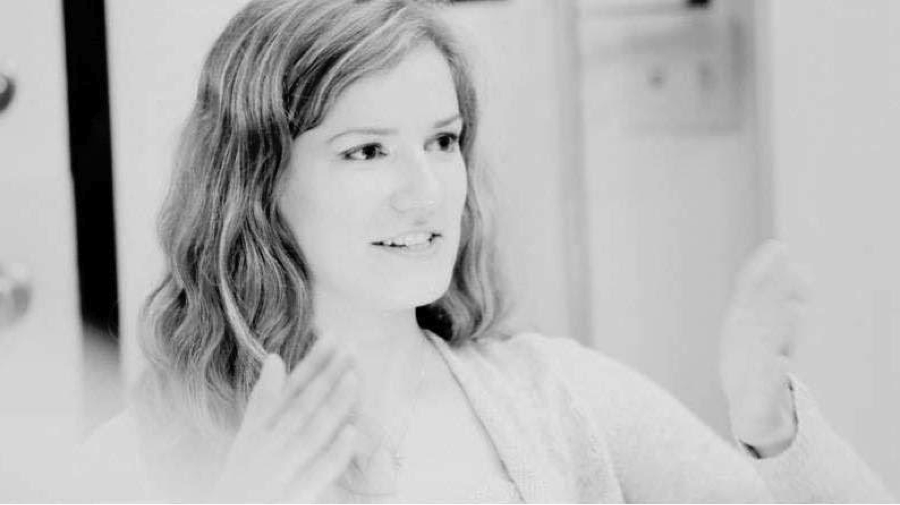 Kseniya dreamed of being in the film industry from a very young age, but following advice of others she went to Minsk to study international relations, political science. As a result, at 23, she was running the international business and making good money, but it was taking all of her free time and there was no pleasure for the soul in exchange.
"I didn't want it to be like that. I wanted filmmaking to be my work, my weekends, my friends. So I left everything and went to the United States to study at New York Film Academy and to start all over again. I thought it's better to do it at 23 than wake up at 53 and realize that you lived someone's else life."
Why did you choose NYFA and how would you describe the education?
Two of my friends went to NYFA for short-term workshops. I was impressed with the results. The 8-week program had dramatically increased their level of professionalism. When I came here I didn't know what field I should specialize in, so I decided that the short program might be a good start. After I finished the 8-Week Screenwriting Workshop, I knew what I wanted to do and enrolled in the 1-Year Documentary Filmmaking.
Perhaps the best aspect of NYFA is teaching you how to work a lot and fast. You are getting used to an intensive schedule.
Another important component of NYFA is that the school organizes numerous events with successful film industry figures. To see up close all of those talented masters of their craft, who have succeeded in Hollywood, and to be able to communicate with them is priceless. These are practical and accurate advice.
After graduation you don't have that easy access to all of it anymore, so I'm grateful to NYFA for providing countless opportunities.
What practical advice can you give for those who are looking for a job/project after graduation?
Start looking for a job from the first day of school. Start building your reputation. Make connections. Love what you do and dedicate yourself to it fully. Hard work, passion, dedication, pure intentions and love to the industry will open opportunities for you. Even a sparkle in your eyes and diligence can open doors. Take initiative. 
How did you find your first professional project?
A musician I know mentioned that he was planning to shoot a new music video. I offered my help with producing. On the same evening, I sent him a business plan with a budget and the shooting schedule. It was very important to me to do as I say, not just to throw an idea into the air. He accepted the offer, since people love the initiative, which simplifies their lives. And we made the music video.
But it was a small project. My former instructor, who later became my mentor, invited me to work on my first really big project after NYFA. She called me and said that she would be hosting a new talk-show, and that they needed a set PA, who will bring coffee and run small errands. A lot of work, little money. I instantly agreed. After a couple days of work I was promoted, then again. After the show ended, Betsy Chasse came up to me and offered the Associate Producer position of her next film. And from there, the ball got rolling.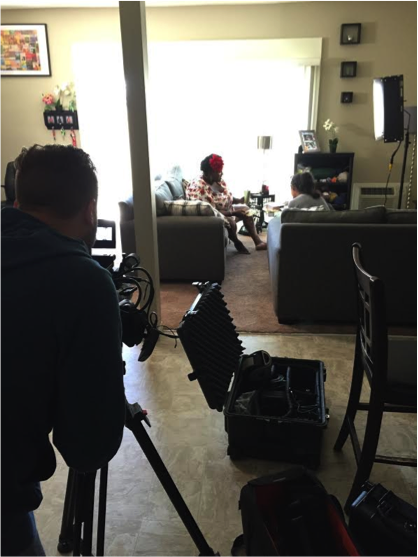 What projects are you currently working on at the moment?
Now, I'm in the process of shooting a full-length documentary about coaching. I work there as an Associate Producer. I started working on it back in August 2015. We've finished six weeks of shooting in Los Angeles, North Carolina, New York, and Louisiana. Next week we are going to New York and New Orleans again, and then there will be some shooting in Singapore and Italy. The crew consists of people from all around the world. The project is very interesting and the people are great. I love documentary because there are opportunities to meet amazing new people. The shooting process wasn't easy in terms of organization and logistics, but everything is going well thus far. The movie is scheduled to be released January, 2017, I believe.
I'm also finishing producing a documentary about polyamory, which we shot here in California about several families.  
Finally, I was recently contacted by people from Switzerland who asked me to produce a talk-show focused on law. We are currently discussing it. Next year, I have four movies tentatively scheduled—in Mexico, Spain, New Zealand and the US. So there are some nice plans. Hopefully, they will all come through. The films are truly interesting.
What advice would you give to someone who is planning to conquer Hollywood?
Conquer yourself and you'll conquer Hollywood. Do what makes you happy and not your ego — that's what I always remind myself, and I tell it to everyone. This helps me to stay down to the Earth in the moments of success, and to choose new projects wisely. Time is invaluable!
We are proud of Kseniya and admire her endless energy. We look forward to seeing her new projects and sincerely wish her success in achieving all of her goals.
by nyfa