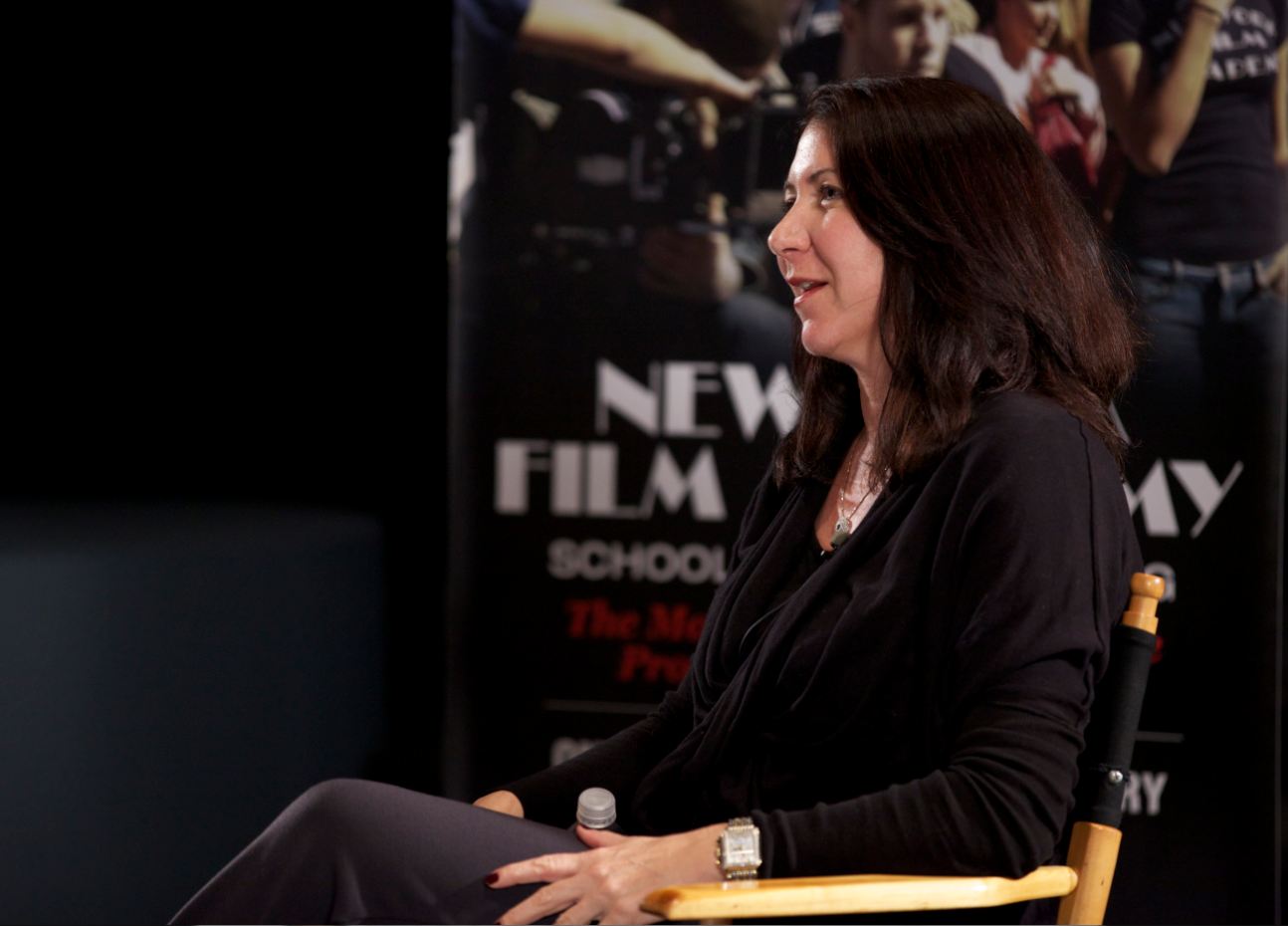 Casting director Nancy Nayor recently visited students at New York Film Academy following a screening of The Grudge. She began her casting career off-Broadway at Manhattan Theatre Club before moving to Los Angeles to become President of Feature Film Casting for Universal Studios, and working on films for Steven Spielberg, Oliver Stone, Spike Lee, Ron Howard, and John Hughes. "The first year was kind of a shock, to have that position at 24," she laughed. She spent 14 years there before opening her own freelance casting company. Since then, she has cast movies including Road Trip, The Whole Nine Yards, Exorcism of Emily Rose, When a Stranger Calls, and Scream 4.
Nayor spoke about the love of her job, saying, "It's great because you're around actors all the time, and you get to think like an actor, and you get to read with the actors, and you're in the arena of filmmaking or theater, and it's just fantastic."
Following a brief interview, Nayor answered questions from students, offering lots of helpful advice. "You need to have footage of yourself and you have to be able to email links," she said. "It's great to make your own reel. Tape your own scenes or monologues. You don't need to spend a lot of money. I just want to see talent. If you're constantly taping yourself, and the camera becomes your friend, then when you're in the audition room you're not automatically nervous. It helps you go into an audition room and be relaxed."
Do you have other helpful tips or advice for auditions? Share them with us on Facebook and Twitter!
by nyfa