The shorter cut of New York Film Academy graduate Emanuela Zuccalà's award-winning documentary NON E' UN PAESE PER GIOVANI
New York Film Academy graduate Emanuela Zuccalà has won third place in the RacCORTI Sociali Film Festival in Florence, Italy for short documentary No Country For Young Men (also translated as It's Not a Country for Young People) about revolutionary youth in the Gaza Strip. Emanuela, who took the eight-week Broadcast Journalism intensive at New York Film Academy's New York campus in January 2011, filmed and produced the project in summer 2011 after graduating from the course.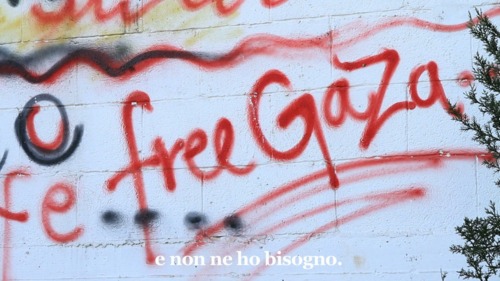 Image from Emanuela's short documentary
The judges of the competition comment that Emanuela handles "the complex issue of coexistence of the younger generations of the Gaza Strip, struggling on the one hand with the devastation of a war exhausting and agonizing, and, on the other hand, to the tradition of customs of a rigid palestinian education tax by Hamas." In their decision to award Emanuela, they add, "the synthesis of the images and the choice of narrative structure are of a clarity praiseworthy." The film was also shortlisted at Premio L'Anello Debole 2011.
Emanuela is a freelance contributor to the magazine Io Donna, the Saturday supplement of the main Italian newspaper, Corriere della Sera. Outside of the magazine, she takes time to concentrate on independent projects including Girls from Yeoville, a short documentary Emanuela filmed in October 2011 about the rapes in South Africa. The film was produced by the Italian ngos Ecpat Italia Onlus and Mais Onlus and sponsored by the Italian company Eurovo. Emanuela's forthcoming projects include a video documentary about Saharawi women in Algerian refugee camps and in Western Sahara, and a book about Italian women who are part or victims of 'ndrangheta, the most powerful mafia in the South of Italy and Europe.
Emanuela adds, "thanks again to NYFA! It was a great experience for me…I had never even picked up a camera before attending a course!" Follow Emanuela's blog at http://emanuelazuccala.blogspot.com/
by nyfa