The New York Film Academy (NYFA) has been recognized as a top alternative film school by Hollywood Reporter for New York and Los Angeles. This is not the first time NYFA has been recognized by Hollywood Reporter; the film industry news source previously listed NYFA in their Top Film Schools of 2019 and Top American Film Schools lists. NYFA was also recently named a Top Film School by Variety for its fourth consecutive year in a row.
The Hollywood Reporter is known for being a reputable industry resource used by producers, film executives, and rising talent. Their recent announcement also highlighted and gave credit to the school's ability to quickly adapt to the COVID-19 pandemic and accommodate the needs of the student community at such a critical time across the industry
With NYFA's newly offered Online Workshops, students have been raving about the new model, which allows them to continue to dive into their discipline of choice and elevate their craft in a safe environment. "The online workshop is the most inspiring and innovative experience I've ever had," shared a NYFA Online Workshop alum. "The instructors are helpful, charismatic, and have made the online program a major success."
"We were able to successfully launch NYFA's Hands-Online Workshops at a time when aspiring artists interested in studying at NYFA must stay home to remain safe and healthy," says NYFA President Michael Young. "We are now at the point where we are able to offer hybrid courses for our long term and degree programs, where students can continue the intensive, hands-on approach that NYFA is known for, while still being able to safely attend classes online and on campus as well as check out equipment needed to create projects."
The August 2020 Hollywood Reporter also featured NYFA Filmmaking alum and Emmy-nominated actress Issa Rae as the issue's cover star. In the issue, Rae discusses her role as a Black creator and the longevity that her career can have for others to feel inspired and showcase their own stories. To read more about her profile story, click here.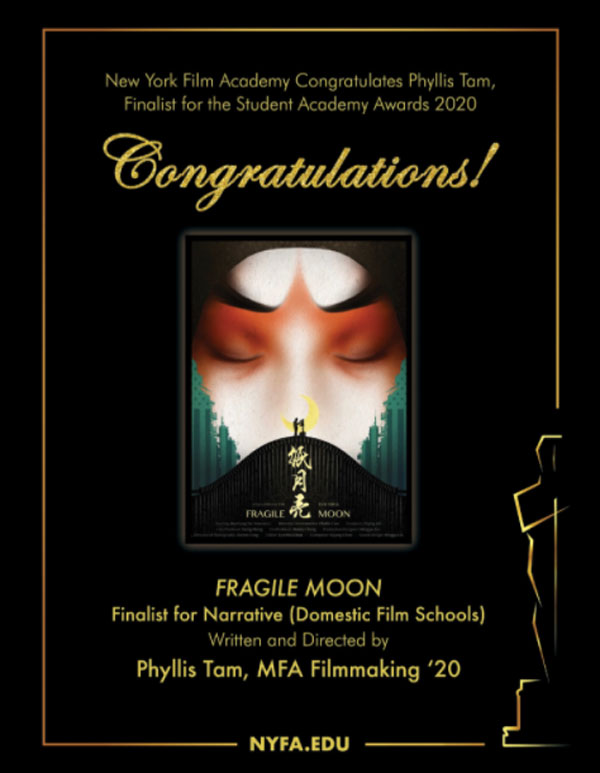 NYFA saw MFA Filmmaking alum (2020) Phyllis Tam celebrated in the August 2020 issue as a finalist for the Student Academy Awards for her film Fragile Moon. The issue also featured recent NYFA Guest Speaker Beanie Feldstein as part of the newly announced cast for the upcoming Apple TV+ production of Harriet The Spy.
NYFA is regionally accredited by the WASC Senior College and University Commission (WSCUC), and is an accredited institutional member of the National Association of Schools of Art and Design (NASAD). These accreditations extend to all NYFA campuses in the United States and overseas.
by nyfa