New York Film Academy (NYFA) had the honor of hosting a live video Q&A with Shang-Chi director, Destin Daniel Cretton and lead actor, Simu Liu to discuss representation and creating the world of Shang-Chi. Tova Laiter, Director of the NYFA Q&A-List Series, curated and moderated the event.
Destin Daniel Cretton is an Asian-American filmmaker born in Maui, who directed Just Mercy (2019), with Michael B. Jordan and The Glass Castle (2017) and the critically acclaimed Short Term 12 both starring Oscar award-winning actress Brie Larson, as well as I Am Not a Hipster (2012).
Simu Liu is a Canadian actor whose journey began when he applied to be a movie extra on a whim. He has since worked on Kim's Convenience, Crazy, Rich Asians (2018) and Taken (2017).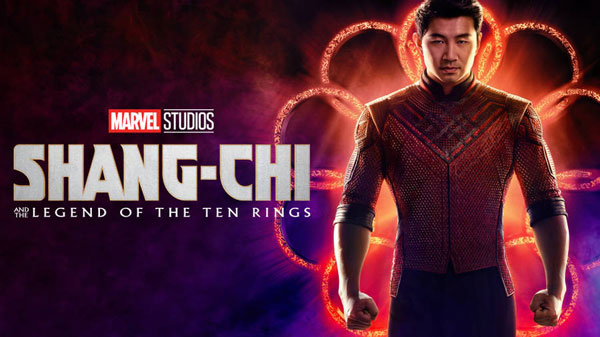 Simu Liu opened the conversation with a disclaimer "I did not go to film school of any sort." Liu expressed some regret about the fact, "I wish I had. I feel like my education as an artist as a performer would be a lot more complete as a performer."
Liu studied finance and accounting at the University of Western Ontario Ivey Business School and worked as an accountant. He jokes, "Which is very different from acting, even though, you know, you can't technically spell accounting without acting. It's a weird coincidence." However, Liu was laid off right before his 23rd birthday and since he had "always been enamored by movies and at that point, with nothing left to lose, I said why not?" Liu went on Craigslist and began doing background work and acting in student films. Before long he had enough credits to book an agent and began to audition for bigger roles, which is when he landed the role of Jung Kim on Kim's Convenience.
Destin Daniel Cretton's path to Marvel was not linear, either. "My trajectory to where I am has just been a very slow, slow burn with a lot more failures in between that list of success."
After college, Cretton worked with teenagers with special needs, in a section called Short Term 12. The job inspired a short film by the same name. Short Term 12 (2008), whose logline was: "A film about kids and the grown-ups who hit them", went to Sundance in 2009. This win came after Cretton submitted seven other short films to Sundance in the years prior. Short Term 12 won the Jury Prize in Short Filmmaking. "Everytime there's a big success the human brain thinks I made it, this is it, I don't have to worry anymore. But I couldn't get a feature off the ground. The feature version of Short Term 12 was rejected from every lab and I couldn't get any funding."
He had just about given up on the script when he was informed that he got the Nicholls Fellowship. However, it was only after he wrote and directed the micro-budget feature, I Am Not A Hipster, that premiered at Sundance, that he was able to finance the feature version of Short Term 12. The feature film was rejected by Sundance but accepted at SXSW where it won the jury prize audience award; and that's what launched his career.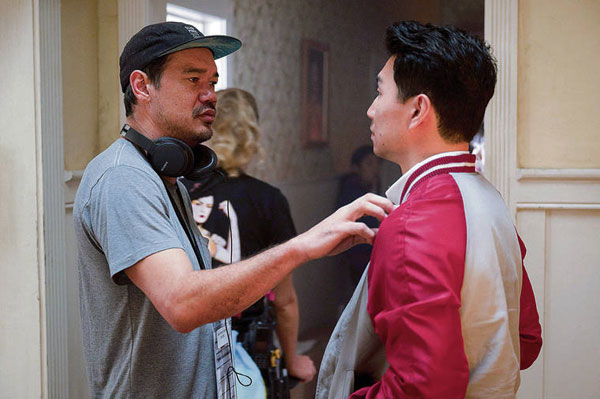 Prior to Shang-Chi, Liu dabbled in the superhero world. Out of desire to see himself as a superhero and a conviction that people who looked like him "deserve to be superheroes", he wrote series and bibles about superheroes. "Somehow I got my hands on a couple thousand dollars and wrote and directed a film where I played a superhero." However, when the role of Shang-Chi came up, Liu didn't think he'd be in the running. His desire to be a superhero was curbed by feelings of inadequacy as soon as he got the audition. "All of a sudden I became super insecure. Why would they pick me? I would go into these IMDB rabbit holes and I'd be like 'well, that person's taller than me, that person's martial arts is probably better than mine … what about me makes me special?' I couldn't, for the life of me, figure it out." To his surprise, he was called back and it was after this callback that he came to understand what it really meant to be a superhero. "What made a superhero relatable was not the super part but the humanity part." As he learned that what Cretton was after was humanity and vulnerability, he began to realize that he could in fact deliver. "I can't be 6'3 … but I can be a human being and somebody who struggles and is flawed and can be vulnerable in front of the camera."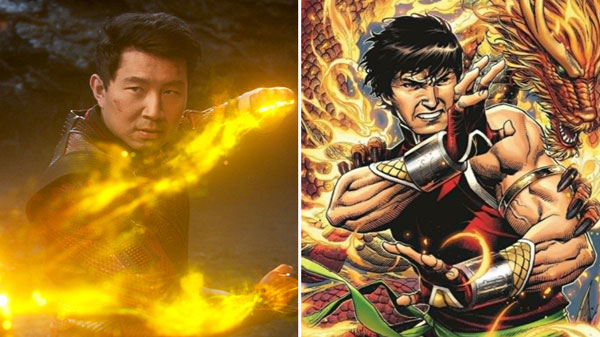 When asked about the creative freedom he had been afforded for Shang-Chi, Cretton says that Marvel gave him a lot of freedom, more than most studios. "As a creative experience, it was one of the most fulfilling that I've had." Simu Liu mentioned that in his first creative meeting, Marvel was clear that they did not want to rehash the original comic books. "When you look at the source material, it doesn't lend itself to the time … that character was not written through an Asian-specific lens and so, there are a lot of stereotypes and a lot of problems with that interpretation." Simu Liu was relieved to learn that Marvel Studios was not interested in making the same mistakes and instead reminded Cretton, with frequency, of his own pitch: "[This film is] an emotional family drama about a father, a son and his daughter learning how to come together after a tragic death."
Laiter closed the conversation by thanking Destin Daniel Cretton and Simu Liu for the conversation, their insight into the Marvel Cinematic Universe and their personal journeys as artists.
New York Film Academy would also like to thank Destin Daniel Cretton and Simu Liu for sharing their time and experience with NYFA students and alumni.
To hear the full conversation, watch the video below:
These guests are not faculty and do not teach at NYFA, but they have appeared to share their stories and experience with our students. As guest speakers are scheduled based on their availability, NYFA cannot guarantee whether a guest speaker will visit during a student's attendance or who that guest speaker may be. This guest speaker forum is not part of any NYFA curriculum and attendance at guest speaker events is purely voluntary. Students should be aware that guest speaker events do not represent a job opportunity nor are they intended to provide industry connections.
by nyfa