Last year, Mexican film producer and NYFA BFA alum Mariana Méndez Alejandre joined the Oscar and Annie-nominated short film Bestia as co-producer alongside Tevo Diaz from Trebol3, a Chilean production company.
Mariana is a seasoned producer and has supported Academy Award campaigns for films like Promising Young Woman, Harriet, Blackkklansman and Belfast with Focus Features as well as the campaigns for Oscar-winning shorts Skin (2019) and The Neighbor's Window (2020). Of her partnership with Tevo Diaz and director Hugo Covarrubias' latest work Mariana said, "I'm thrilled and honored to join the talented team of the animated short film Bestia. Hugo Covarrubias' artistry is unparalleled and I couldn't be more excited to support a film that invites the audience to consider not just the banality of evil, but the way it moves through our world, often looking just like the rest of us."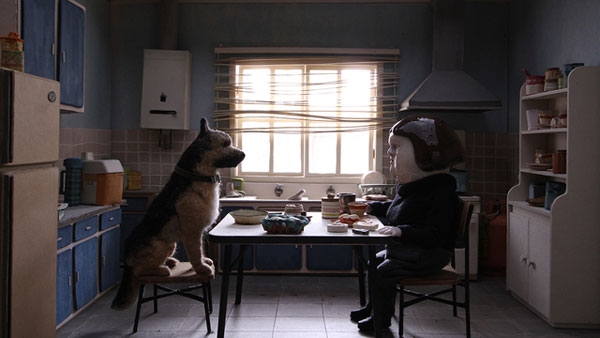 The Oscar-nominated short film, Bestia, is described by Covarrubias as a "psychological portrait that reveals a macabre fracture in a country." Bestia centers on the secret, private life of Ingrid Olderöck, a DINA (Directorate of National Intelligence) agent of the Chilean dictatorship known for committing grave crimes against humanity, carrying out hits and using her dogs to torture people, mainly woman. The dictatorship, established by a US-backed coup d'etat, was enforced by the Chilean military and led by General Augusto Pinochet. The dictatorship lasted 17 years, from 1973 -1990 and was the backdrop of director Hugo Covarrubias' childhood and adolescence. The film is the first installment in what might be a series of shorts that dive into the less known, darker figures of Chilean history.
With Bestia, Covarrubias and his team shed light on the hardly-embarked topic of the role of women in la dictadura. Covarrubias spoke with Solomonos about the film and his intentions, "[Bestia] is not a biography about Ingrid Olderöck but a visit into her secret life, the relationship with her dog, her fears and frustrations. That is, in the end, the x-ray of a fractured country, a country that is filled with wounds that are not even close to healing. More than anything, we use this case as a tool to speak of malice, evil." However, he clarifies, "obviously without empathizing with the person but trying to understand what kind of frustrations can live inside such a bad person and whether or not this malice is inherited." Olderöck was the daughter of German Nazi-sympathizers who emigrated to Chile at the end of World War II.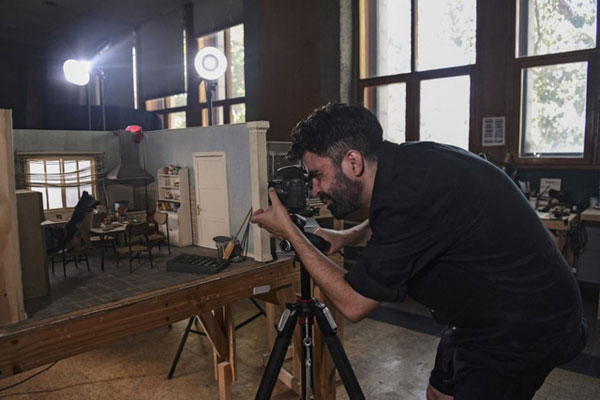 The film's theme and examination is so captivating and nuanced that it received an Annecy nomination from an incomplete, work-in-progress submission. At the time of the submission, Bestia had not been through post-production, there were visible green screens and no digital or analog completion, just reference music. "I feel like it adds an extra merit to have the film be selected in this way. It means that the film works without needing to be 100% completed."
NYFA Director of Film Festivals, Crickett Rumley says "I'm so excited to see our NYFA alum connected with such a terrific film. Bestia has had an impressive festival run and been very well-received. Fingers crossed, the team will bring home the Oscar win in March."
Director Hugo Covarrubias and producer Tevo Diaz will be joining NYFA's Regional Director for Latin America and the Caribbean, Gil Matos in a virtual Q&A this Thursday, March 10th to talk in detail about the film and the process of creating an award-winning stop motion animated short film. This event is open to the public and will be conducted entirely in Spanish. You can register for the Q&A here.
Please note: NYFA does not represent that these are typical or guaranteed career outcomes. The success of our graduates in any chosen professional pathway depends on multiple factors, and the achievements of NYFA alumni are the result of their hard work, perseverance, talent and circumstances.
by nyfa