NYFA is excited to celebrate Documentary Filmmaking alum Elaine Minionis joining the ranks of multiple creatives who have had the distinguished honor of being awarded an Emmy. The regional Emmy, awarded in late 2020 by the National Academy of Television Arts & Sciences' Suncoast Chapter, was for Minionis' film Uncanny: The Dolls of Mariana Monteagudo.
The short documentary was produced by Minionis and was picked up for national broadcast by PBS. The film follows renowned Venezuelan visual artist, Mariana Monteagudo, who currently lives in Florida. The film especially captures Mariana's creative process and her inspirations behind her intriguing, eerie doll sculptures, all made of repurposed materials. From following Mariana dumpster diving to visiting local thrift shops for useful material, Uncanny also touches on topics like immigration, consumerism, and more viewing them through the lens of contemporary art.

In addition to the Regional Emmy Award win, Uncanny is also the winner of "The Film-maker Project" and the Audience Award from South Florida PBS. The film also won the Best Documentary award at the Miami Independent Film Festival in 2019.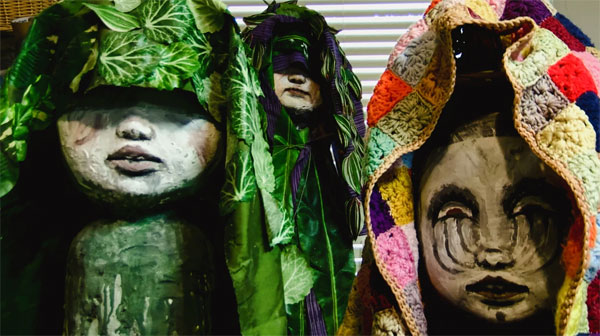 "Coming from a strong family tradition of ceramists in Venezuela, Mariana loves giving a second life to objects that are discarded by our society," shared Minionis on her personal Instagram. "Like a waste picker, she [Marina Monteagudo] walks around neighborhoods to salvage gems from people's bulk trashes, rescuing textiles or baseball balls, plastic bottles of orange juice, or an old unkempt teddy bear. To her, everything has potential for inspiration and hybridism, and that's the way she lives her life: continuously seeking, always resuscitating abandoned things, permanently combining and thinking ahead of time, and placing her faith into the most unimagined creations."
Also a native of Venezuela, Minionis got her start in the arts by writing poetry at a very young age. Her big break came in 2005 when she was one of a handful of winners selected for a national poetry contest, receiving as a reward a text publication with one of the most important literary houses in Venezuela (CELARG). As she grew up and continued to study, her love of photography and documentary became more clear.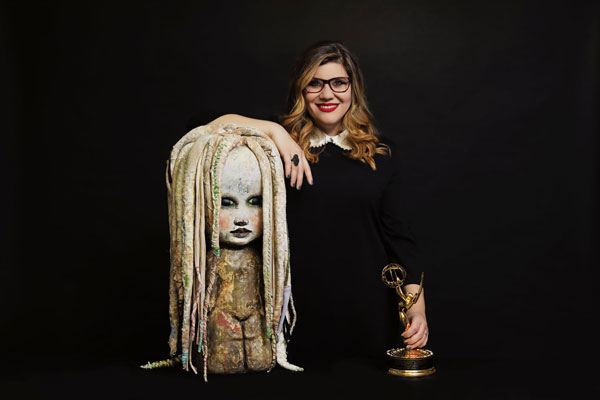 In 2006, the Emmy-winner saw her still photography work featured as part of the advertising for the 20th Century Fox production of Elipsis. In 2008, Minionis came to study Documentary Filmmaking in NYFA's 1-Year Conservatory program. Of her experience, she shared that "non-fiction visual storytelling became an artistic and intellectual space" that allowed her to explore research and visual concepts of storytelling.
After graduating, Minionis worked at the Brooklyn-based production company Flicker Flacker Films, as an intern and then the assistant editor for a History Channel feature-length documentary The Naturalized. She eventually became an independent producer at Discovery Networks Latin America/US Hispanics in the Original Production & Development Department.
New York Film Academy congratulates Minionis on her Emmy win and is proud to count her amongst the NYFA alum ranks. We look forward to her future projects and wish her continued success.
by nyfa