The New York Film Academy Los Angeles was recently reunited with alumnus Anthony O'Brien to review his career since graduating in 2006. Students delighted in Anthony's candid discussion of making a career in filmmaking after film school.
Growing up on a small island in Washington, O'Brien did not dream of being a director. An actor at heart, he went to a performing arts school but eventually dropped out and moved to Los Angeles. There he enrolled in the One-Year Filmmaking program at NYFA to round out his knowledge of acting.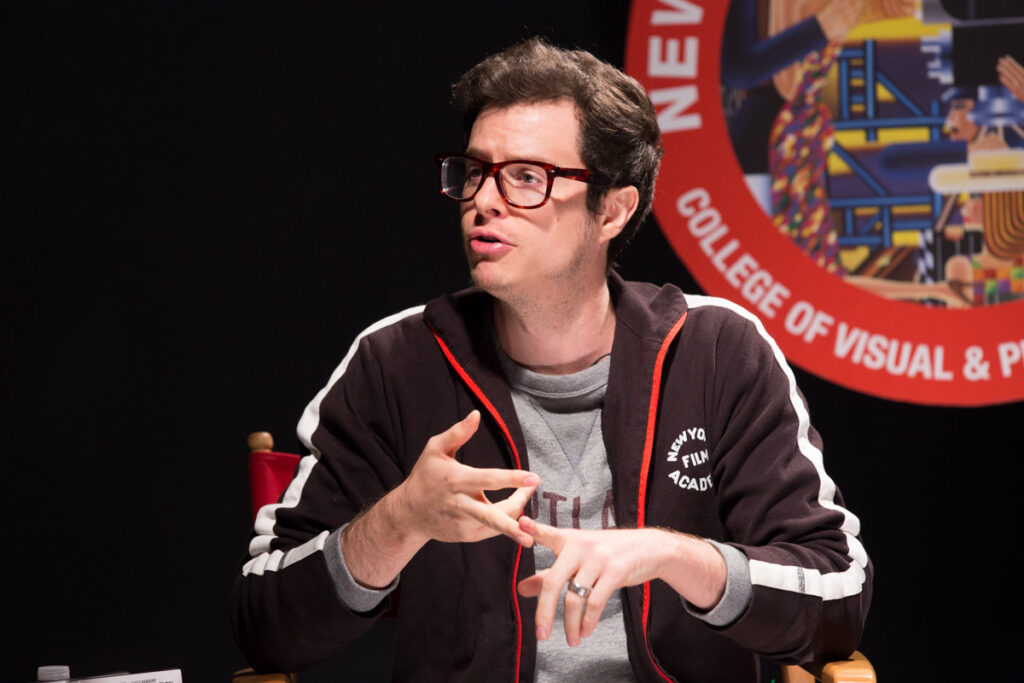 Anthony fell in love with working behind-the-scenes and focused his sights on making it a career. He met fellow NYFA student Jon Chappell, who become his producing partner. He encouraged the students in the audience to start making similar contacts and collaborations. "Be honest about what you contribute. Surround yourself with people who are good at what you are not. The person who's going to get you money is sitting right next to you."
Interviewed by Dean of Students (and Anthony's first semester instructor) Eric Conner, Anthony discussed how he was passionate (and organized) enough to wear the hats as director and actor even during his earliest films at NYFA.
Rather than shooting a short film for his thesis, he created a slick teaser trailer to promote his feature length script. Six days after graduating, O'Brien raised half a million dollars with his trailer and set out to make his first feature film.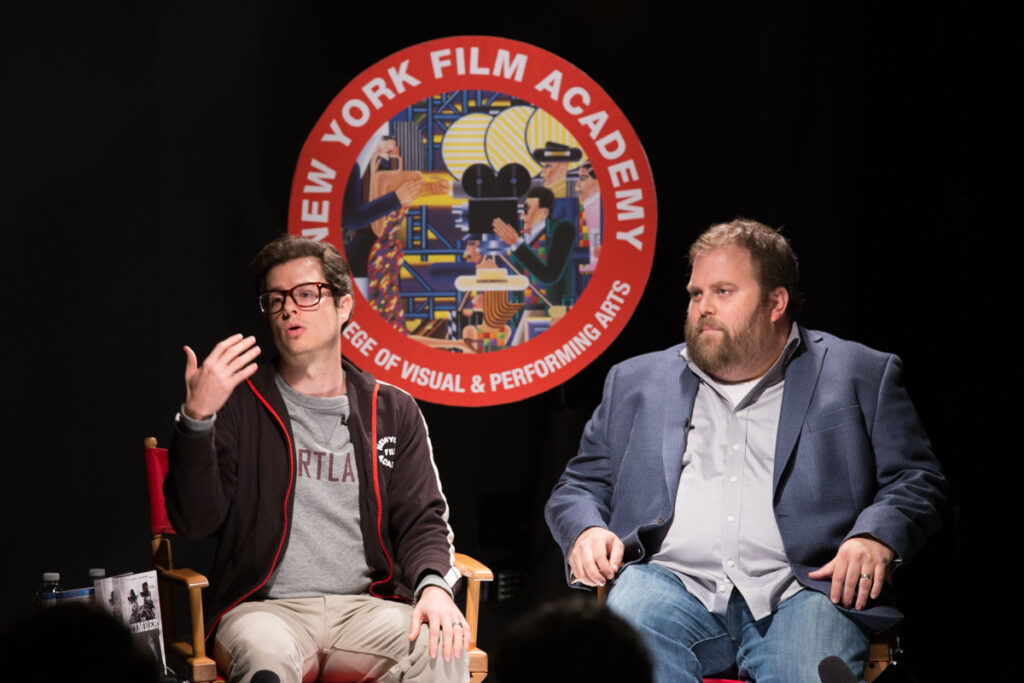 Anthony wrote, directed, and starred in the feature film Perfect Sport (co-starring NYFA Alum Jessica Rose). Making the movie was a difficult and humbling experience, he recalled. Despite the film's success in the festival circuit, Anthony came home to no offers or next opportunities, and spent months unemployed.
During this time, O'Brien continued working on any film set he could and began to develop the script for his next project. With animatics to present, and an experienced crewman like Director of Photography Phil Parmet, he successfully pitched to a private financier and gained funding for the western The Timber, starring Josh Peck (Nickelodeon's Drake & Josh). The production shot in Romania for three months during one of the country's worst winters in the past century. The Timber was recently released by Well Go USA Entertainment on all digital and home video platforms.

When it came to discussing how to make a successful film career, Anthony did not want to offer students "empty true advice" like passion and enthusiasm are enough to see you through. "A director is one-part car salesman and one-part motivational speaker," he explained. "To make an independent film you need to be courageous enough to find investors, be humble enough to acknowledge your crew knows more than you, and flexible enough to revise the story when needed."
We look forward to seeing Anthony O'Brien's next film Doubting Thomas, and wish him continued success.
by nyfa