Vampire bats, West African flying squirrels, pangolins and tigers — oh my!
During their field trip to the Natural History Museum of Los Angeles County, New York Film Academy (NYFA) students from this summer's environmental biology course saw a myriad of species firsthand that most people will never be lucky enough to encounter.
Mammal Collections Manager Dr. Jim Dines gave a behind-the-scenes tour for the students and generously introduced them to the world of natural history collections and explained the importance of museum specimens to scientific endeavors.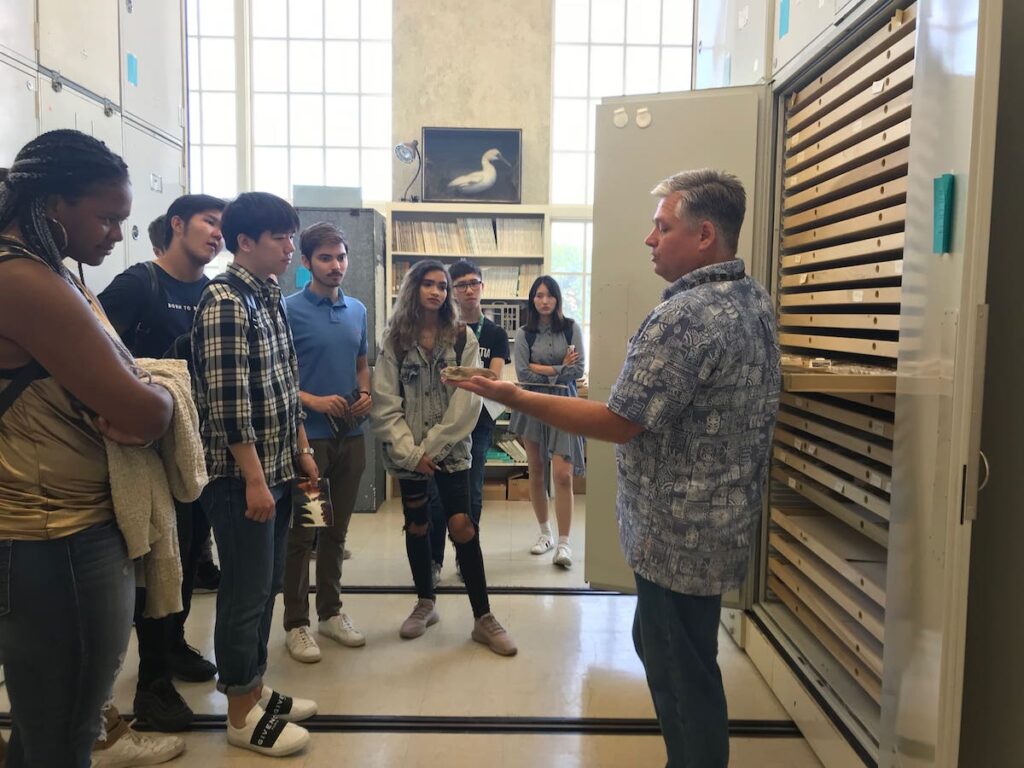 The specimens presented have been collected and preserved over the past century for use in ongoing and future biodiversity research. Students also learned about specimen preparation and the usage of specimens for animation and filmmaking.
The environmental biology course is part of NYFA's Liberal Arts and Sciences department, where the creative artists pursuing their degrees at NYFA can build a foundation in courses ranging from Arts & Humanities to History of Art, Theatre & Media to the Social and Natural Sciences.
The New York Film Academy thanks Dr. Jim Dines and the Natural History Museum of Los Angeles County for giving NYFA students an invaluable insight into this amazing resource and the chance to see and feel such remarkable animals!
by nyfa