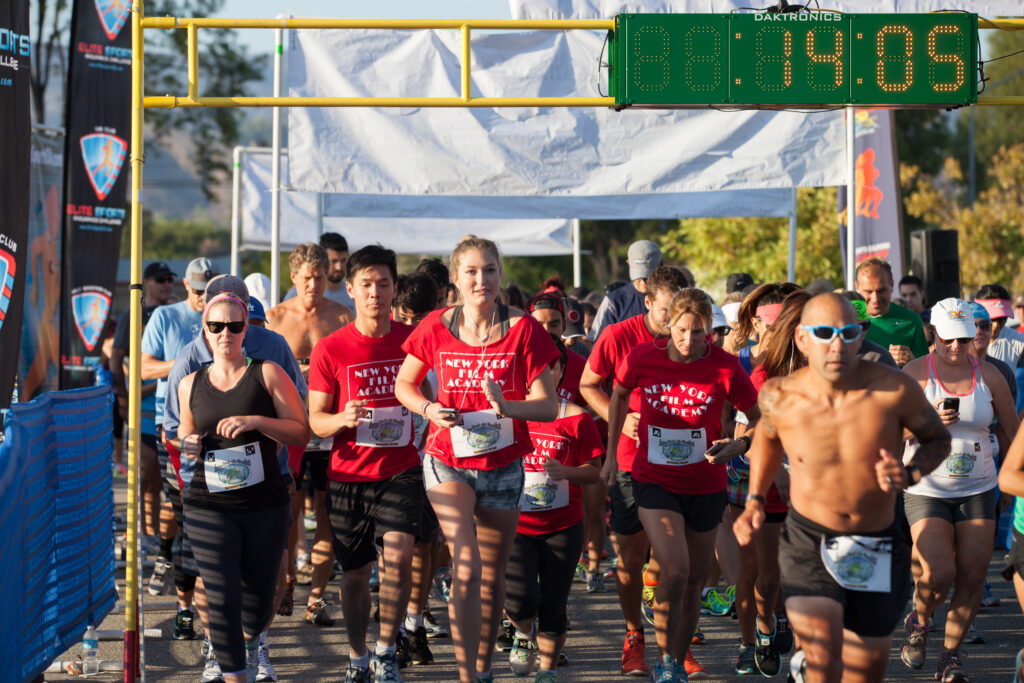 The New York Film Academy Running Team joined the competitive Simi Valley Arroyo Creek 10K event, with a total of 167 participants, on Sunday, August 9th 2015. Our runners overcame the difficulties of this challenge with a vigorous, energetic and determined attitude, with memorable and remarkable results. Todd Lien, an MFA Acting student, proudly represented our Academy by finishing 5th place overall, running at a consistent pace of 6:59 minutes per mile and a total time of 43:15.4 minutes. Todd was also the winner of his age category.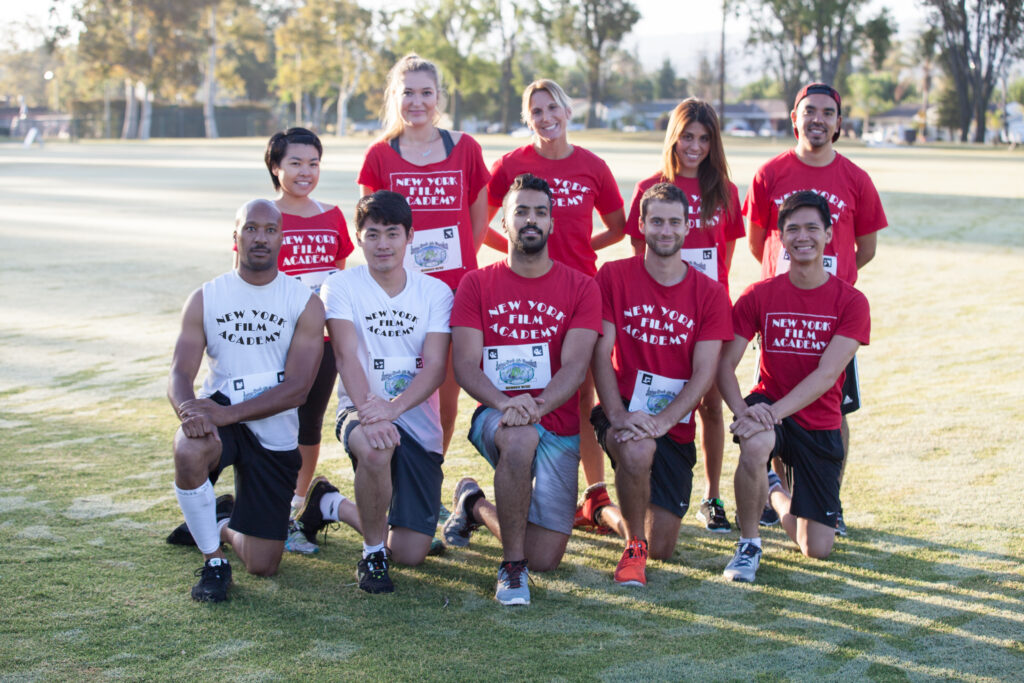 Our female runners finished strong as well. Olivia Ekelund, an AFA acting student, was the winner of her age category with an impressive solid pace of 8.16 minutes per mile and a total time of 51:24.4 minutes.
Congratulations to our runners for their exemplary spirit and achievement!
Overall results:
| | | | | |
| --- | --- | --- | --- | --- |
| Name | Overall | Age Category | Total Time | Pace |
| Todd Lien | 5th | 1st | 43:15.4 | 6.59/M |
| Adam El-Manawy | 6th | 2nd | 44.48.4 | 7.14/M |
| Olivia Ekelund | 8th | 1st | 51:24.4 | 8:17/M |
| Aly Covington (Coach) | 10th | 4th | 53:50.2 | 8:41/M |
| Cedric Beard | 19th | 4th | 53:06.6 | 8:34/M |
| Nuttawuthi Nakong | 23rd | 5th | 56:19.2 | 9:05/M |
| Rachel Moolkum | 42nd | 10th | 1:08:49 | 11:06/M |
| Nawaf Al Hoshani | 57th | 7th | 1:37:19 | 15:42/M |
| Luis Valencia | 58th | 8th | 1:39:01 | 16:15/M |
| Alejandra Mur | 105th | 17th | 1:48:33 | 17:30/M |
by nyfa