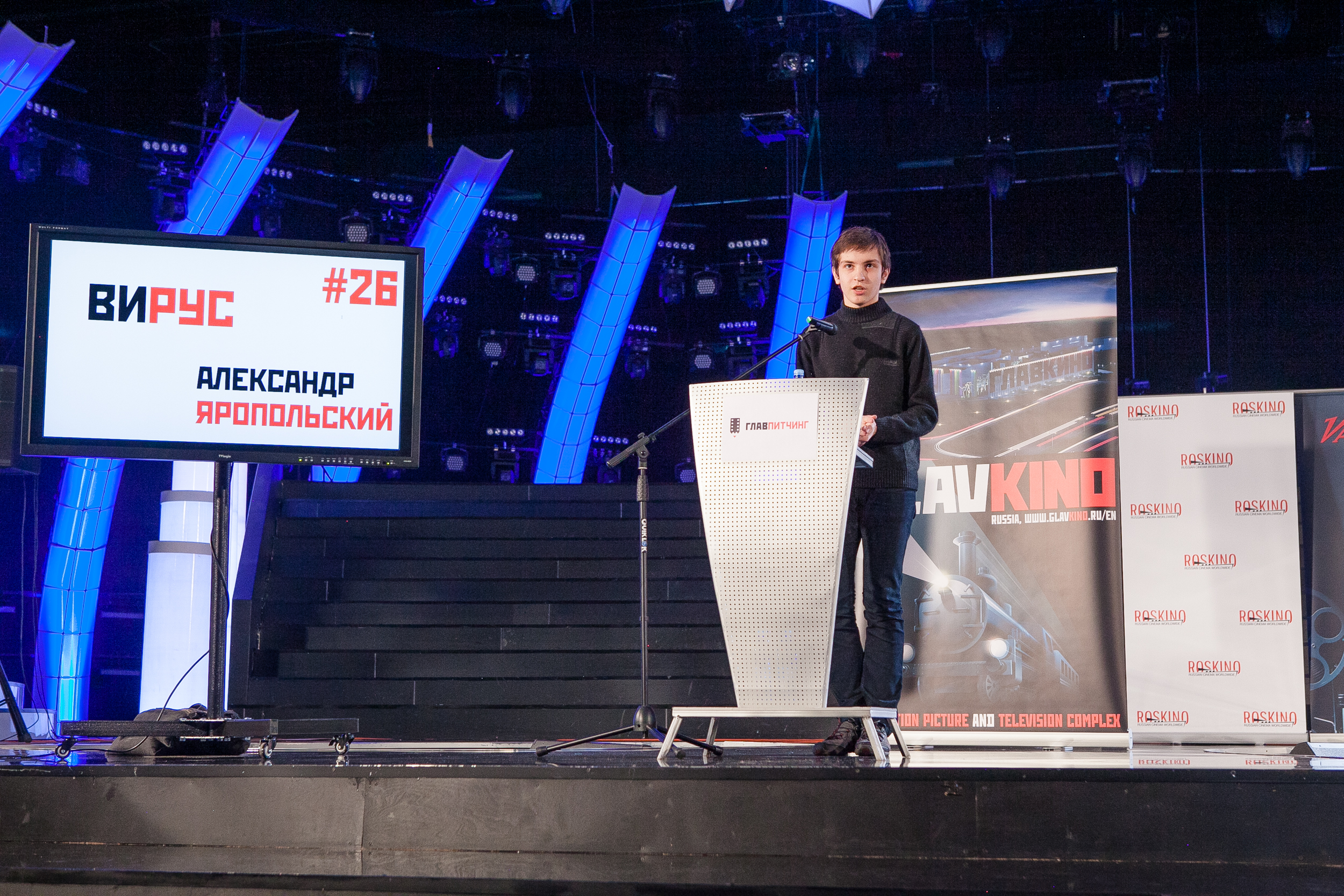 Glavpitching
 is the first all-Russian screenwriting contest that was initiated by the major Russian Film production company Glavkino and the New York Film Academy in the Autumn of 2013. The contest is
 a platform where novice writers and producers can meet key players in the Russian film industry to pitch their projects, or sell the story or launch the project into production. 
1,930 authors from all over Russia and CIS countries submitted more than 2,500 scripts for assessment.
The jury consisted of leading television and film professionals: Fyodor Bondarchuk (Art Pictures Studio, Glavkino), Roman Borisevich (Koktebel Film Company), Michael Galustjan (Fresh Film), Sergey Selyanov (STV Film Company), Igor Tolstunov (Film Profit), Ilya Bachurin (Glavkino) and CEO of TV Channel One Konstantin Ernst.
Final Event and Award Ceremony took place at Glavkino soundstage on November 27th, 2013.
The absolute winner of GLAVPITCHING is Alexander Yaropolsky, 16 year-old Journalism student of Moscow State University. He pitched a script of the feature thriller "Virus" about three teenagers who shoot violent viral videos for YouTube, and even though their videos have the fantastic popularity and thousands of hits, they inevitably lose something much more important – humanity.
Alexander won the main award of the contest: the certificate for the services of the Glavkino in equivalent of 1,000,000 Rubles, Special prize from ROSKINO: Trip to the Cannes Film Festival and participation in the training program Producers Workshop and Bondarchuk's Grant from NYFA for a 2-week Screenwriting Workshop in Moscow in Spring 2014.
Next GLAVPITCHING contest will take place in the Autumn 2014.
If you're interested in enrolling at New York Film Academy in Moscow, Russia, click HERE for more information.
by nyfa