The latest event in our New York Film Academy
Photography
Guest Lecture Series brought the editors of
Resource Magazine
to our main studio. Editor in chief, Alexandra Niki founded
Resource Magazine
at the age of 22, in 2007. She got into the industry working as a prop stylist at the age of 17, and owns a production company representing prop stylists on both coasts. She was joined in conversation by managing editor Billy Murray and editor/ photographer/writer Adam Sherwin.
The team brought gifts of photo accessories from Fujifilm, Vanguard Photo and Joby. There were free copies of Resource Magazine for all.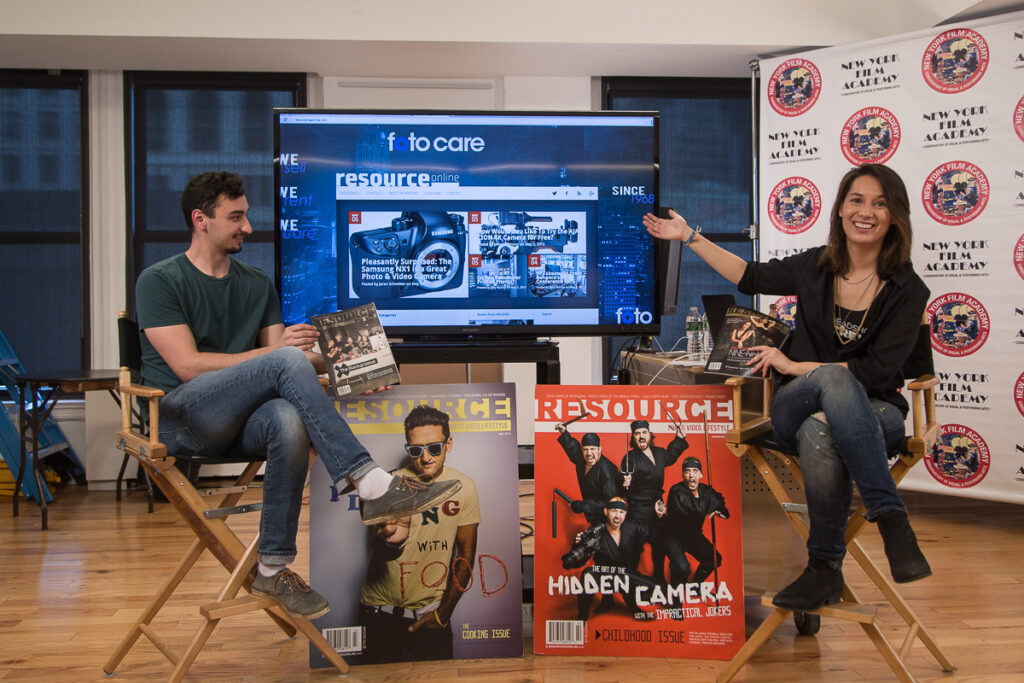 "These two really connected with our students, and the timing with three sections graduating in a few weeks was perfect," said NYFA Photography Co-chair, Paul Sunday.
With their fingers on the pulse of every trend in the photography industry — from gear to on-set culture and marketing strategies — they had a treasure trove of practical, down-to-earth advice for emerging photographers. They broke it down and they didn't pull any punches. We heard powerful insider tips from experts on the front lines of the photo industry. They challenged us to be creative and stay determined by zeroing in on the strategies that separate good photographers from great ones.
by nyfa