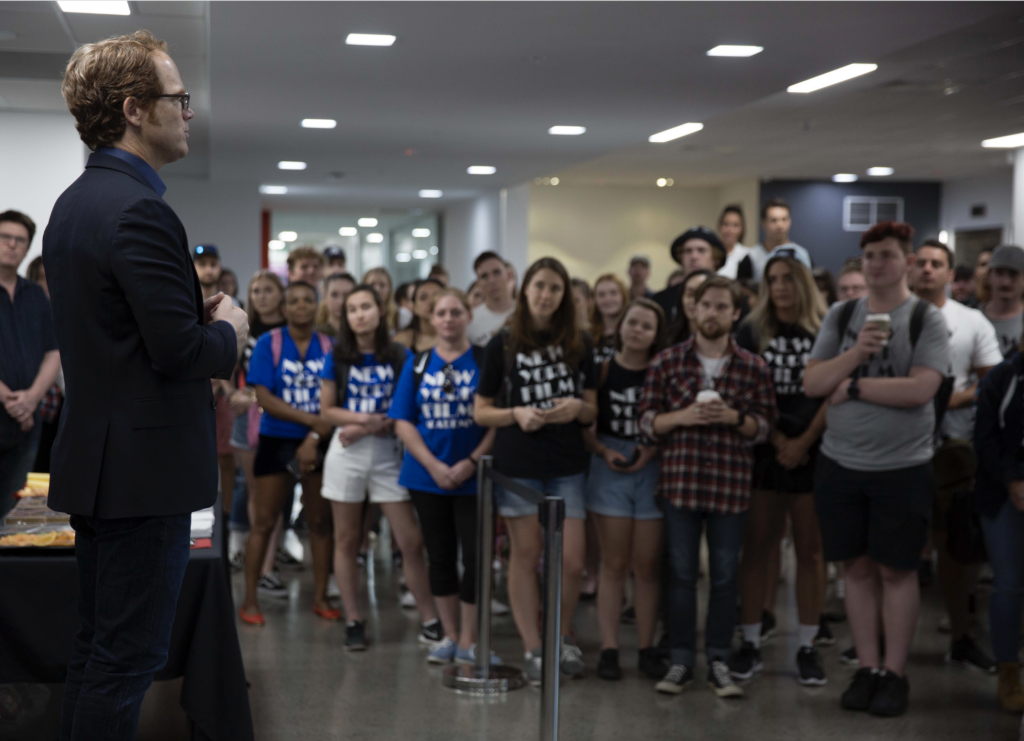 In early February, New York Film Academy (NYFA) President Michael J. Young visited the Gold Coast campus at New York Film Academy Australia along with the NYFA Australia Board of Directors. Attending the meet and greet were many of NYFA Australia's current students, including the January 2018 class just getting underway.
Far from a quiet, staid succession of speeches, the event buzzed with an energy of enthusiasm and good cheer that started with the excited student body loudly cheering and ended with an impromptu dance party.
Tasha Cooper, Director of NYFA Australia, Gold Coast, introduced President Young, who had come from the Academy's New York City campus, where he is based. Young, who has been with the New York Film Academy since it was founded in 1992, talked about the history of the school, as well as its future. After speaking briefly, he then let students pick his brain with a myriad of questions, both thoughtful and fun, while also using the opportunity to get to better know the aspiring artists.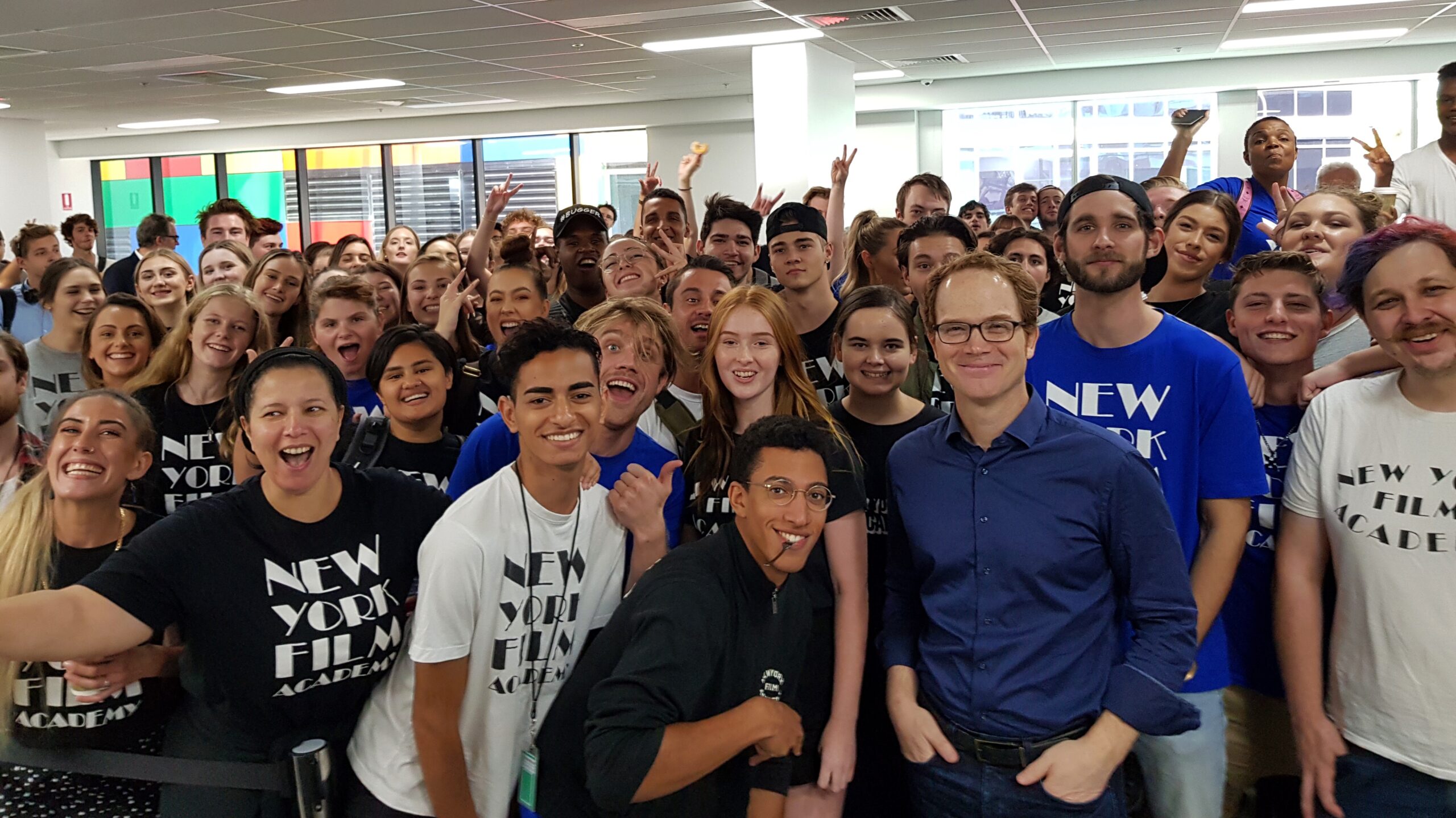 Of meeting the NYFA Australia student body, President Young said, "I was honored and delighted to meet the many aspiring filmmaking, acting, and screenwriting students studying with us at the Gold Coast campus. Their enthusiasm was awe-inspiring, and I expect we will see their talent to be equally so."
The New York Film Academy expanded to Australia in 2011, and boasts a state-of-the-art facility co-located in Southport, the Gold Coast's leading educational and creative arts precinct. Attending NYFA Australia's programs — including camps, workshops, Diplomas, and Advanced Diplomas — affords students the opportunity to shoot and act on NYFA's exclusive backlot facilities at Village Roadshow Studios, the location of many Hollywood films including Thor: Ragnarok and Pirates of the Caribbean: Dead Men Tell No Tales. By working within this professional, Hollywood environment, NYFA Australia students gain a unique experience that prepares them for real-world work in the filmmaking industry.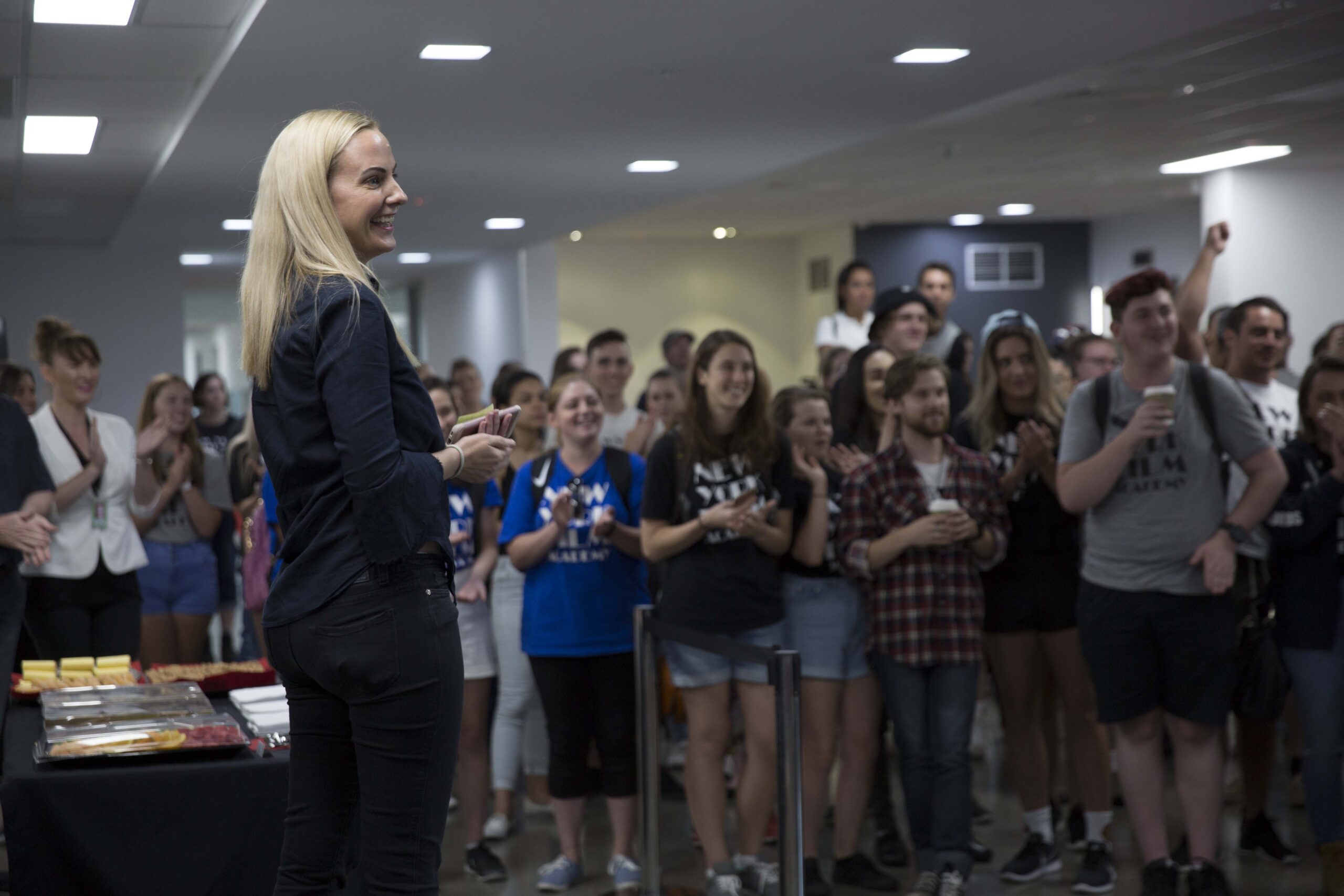 The diverse, vibrant environment of the Gold Coast suits the artistic, zestful personalities of NYFA Australia's student body. While President Young didn't expect his casual but informative talk with the students to erupt into a dance party, the festive, exuberant atmosphere made it clearly inevitable. A barista was even on hand, providing students with speciality coffee.
It's hard to say who had more fun during the visit — President Young or the students. Likely, everyone equally had a great time. After the event, Tasha Cooper remarked, "As part of a global institution, NYFA Australia students were excited to partake in a tradition where NYFA President, Michael Young, learns more about their story and what they hope to achieve from our interactive and intensive programs."
Cooper added, "It was a fantastic event that filled our school with laughter, spirit, and even some spontaneous dancing!"
[su_carousel source="media: 25035,25042,25045,25041,25026,25024,25023,25029,25027,25040,25039,25038,25031,25030,25034,25032,25033″ link="lightbox" width="780″ height="360″ title="no" autoplay="0″]
by nyfa