Nothing like cuddling up with your loved one on Valentine's Day with a psychological thriller, chiller/horror film. Come on, you know it sounds great. Now that you're convinced, we have the perfect recommendation for you. Lilin's Brood, created by New York Film Academy MFA Producing graduates Artii Smith and Phil Simon, has been picked up for distribution and is now available on iTunes, and will be released on Amazon next Friday, February 12th—just in time for Valentine's Day.
The movie is about a "New Media" news coverage team (W.H.I.S.T.L.E.) that is stranded near a beleaguered brothel in the middle of nowhere. The footage that is recovered will reveal what happens when they encounter a group of women with a terrifying secret.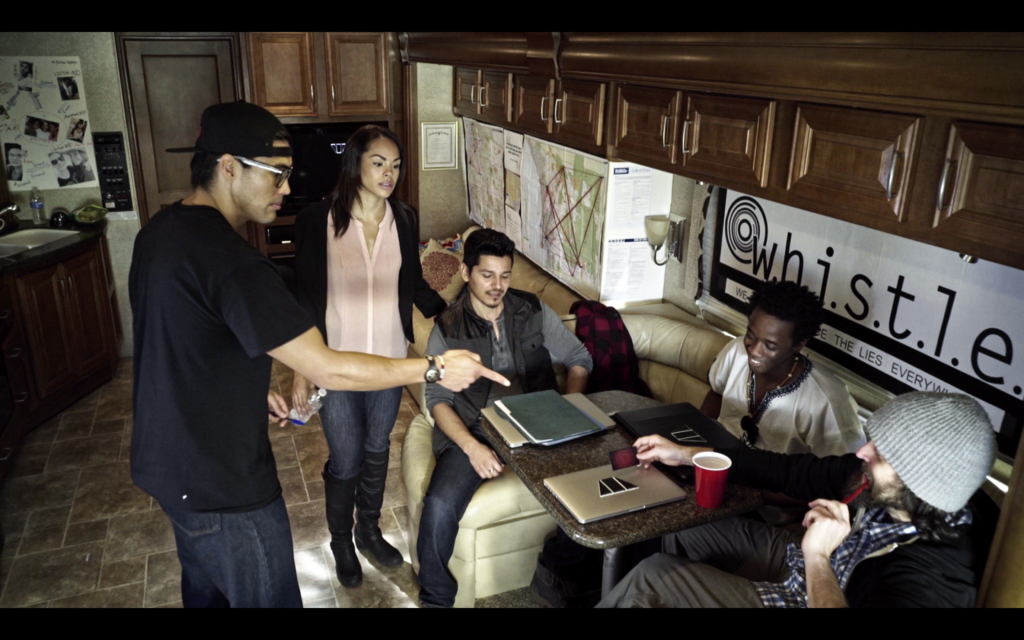 "It's personal in a sense that we both really love the horror/thriller genre and wanted to create a story that people like us would love to see," said Smith. "Also, the characters we created were a loose combination of people we've known from our past experiences."
The NYFA grads shot the film on a small budget over an eleven day period.
"Coming up with a strategy far in advance on how to tackle each phase of a project should be top priority," says Smith. "We planned every single creative detail and business strategic move meticulously."
The filmmaking duo also suggests young filmmakers really believe in the story they are working on. It takes so much energy to create a feature, and you don't want to be stuck doing a project you're not passionate about.

Before studying at NYFA's Producing program, Smith was only interested in producing projects. He didn't want to write and he wasn't entirely sure about becoming a director either. But NYFA changed his attitude.
"I think my joy for writing was discovered and ultimately nurtured at NYFA, and my love for directing really flourished as well. Working with writing professor David O'Leary, I believe, now that I look back, was an essential experience I needed in helping me develop and write engaging feature film scripts. Working with directing professor Nick Sivakumaran really helped me discover my love for directing."
Smith and Simon currently have a part two to Lilin's Brood already written up and ready to shoot. They are also have several other projects in various stages of development—from treatment to full script—that vary in different genres such as Science Fiction, Drama, Comedy, Action and Historical Biopics.
by nyfa