New York Film Academy (NYFA) Screenwriting Alum Maria Minguez started out as a 2nd AD and assistant director in her home country of Spain, but her true passion was writing and storytelling.
Minguez decided to move to New York and attend the Screenwriting school at NYFA's New York campus, where she learned the skills necessary to begin her new career as a writer.
Since then, Minguez has found success back in Spain, and has written the upcoming feature film Vivir dos veces, directed by renowned Spanish filmmaker Maria Ripoll and starring Inma Cuesta, Nacho Lopez, and Argentinian star Oscar Martinez.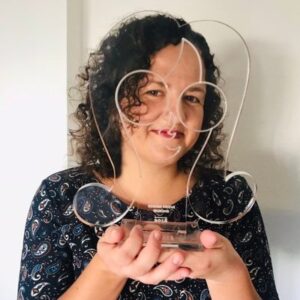 NYFA recently spoke with Maria Minguez about her film, her life before screenwriting, what drove her to become a storyteller:
New York Film Academy (NYFA): First, can you tell us a bit about yourself, where you're from, and what brought you to New York Film Academy?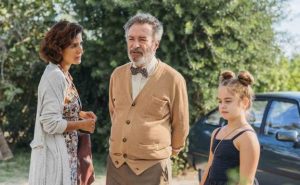 Maria
NYFA: Can you tell us about your film Vivir dos veces?
MM: Vivir dos veces is a script I started to write at NYFA for the Feature Film workshop. So the first draft was built on the notes my teachers and my classmates gave me. When I returned to Spain I continued working on it, writing more drafts, until I sold it to a producer. It was shot in October 2019 and it comes out at the end of 2019.
NYFA: What do you feel most comfortable writing, whether themes or elements of a screenplay? What do you feel least comfortable writing?
MM: The genres I feel more comfortable writing are dramatic comedy, such as Little Miss Sunshine; and dramatic thriller, such as Mystic River. It doesn't matter if it is TV or film. The genres I feel the least comfortable writing are action movies and horror movies.
NYFA: What other projects are you working on or do you plan to work on?
MM: I have another feature film which will probably shoot at the end of 2019. And I have also been working on a miniseries for Tele 5, a Spanish TV channel, which is going to shoot in two months.
NYFA: What did you learn at NYFA that you applied directly to your work on Vivir dos veces, or your work in general?
MM: During the program we worked a lot on the structure of movies (three act structure, the eight sequencing system, etc.). It has been very useful to me. It is not easy to face a one-hundred-page script, but if you know how to structure it, you at least know the way you have to follow.
NYFA: What advice would you give to students just starting out at NYFA?
MM: To screenwriting students I have just one piece of advice: to WRITE.
NYFA gives you the opportunity to have people giving you notes all the time, and that is something not that easy to find outside of school. The best way to learn how to write is writing. So write a lot, all the time, and take the material to class so teachers can read it and give you notes.
NYFA: Anything I missed you'd like to speak on?
MM: I would like to add that when you become a professional screenwriter, you realize that it is not just important to know how to write. You also have to know how to handle producers, contracts, etc. So I encourage the students to pay attention during the business courses of NYFA's programs.
New York Film Academy thanks Screenwriting alum Maria Minguez for taking the time to speak with us about her career and her film Vivir dos veces. You can check out the film, now with its English title Live Twice, Love Once, on Netflix!
by nyfa