New York Film Academy (NYFA) Screenwriting alum Shahad Ameen recently debuted her first feature film at this year's Venice Film Festival (VFF). The film, a stark black-and-white drama filled with magical realism, was written and directed by Ameen.
Scales (Sayidat Al Bahr in Arabic), tells the story of Hayat, a young girl who lives in a poor fishing village where every family must give one daughter to mysterious sea creatures who inhabit the nearby waters, who in turn are also hunted by the men of the village. Saved by her father, Hayat is banished from her village and branded a curse.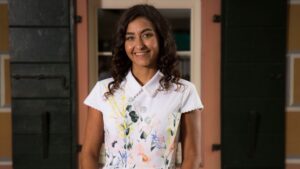 "I want the audience to relate to the main themes of the film: life and women's roles within it," Ameen tells Women and Hollywood in a thoughtful interview. "Although the film is set in the Arab world, this is a universal story that everyone can relate to."
Ameen originally hails from Saudi Arabia and studied the 1-Year Screenwriting conservatory program at NYFA's New York campus in 2012. "I taught Shahad in 2012 and back then she was always the hardest worker in the room," says NYFA-NY Chair of Screenwriting Randall Dottin. "Her stories consistently reflected the rare alchemy of rigor, complexity, and innovation along with a healthy dose of compassion for her characters."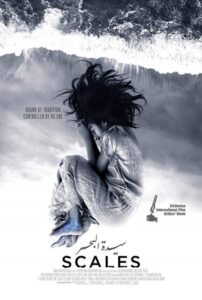 Ameen's film is a milestone for Arab cinema, as it is the first narrative Arab film to premiere at the Venice Film Festival, one of the three major international film festivals in the world, along with Cannes and Berlin. Scales premiered as part of the fest's Critics Week, and screened in competition for the Luigi De Laurentiis Award for Debut Film.
NYFA-NY Screenwriting Chair Randall Dottin was thrilled to hear the news about Ameen's presence at Venice. "On behalf of New York Film Academy Screenwriting Department, I'd like to wish Shahad all the best as she competes with her debut feature film Scales in Critics Week at the 2019 Venice Film Festival. After reading Scales years before Shahad went into production, I'm excited to see her incredibly unique and powerful story on the big screen."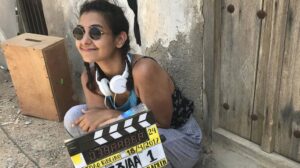 by nyfa