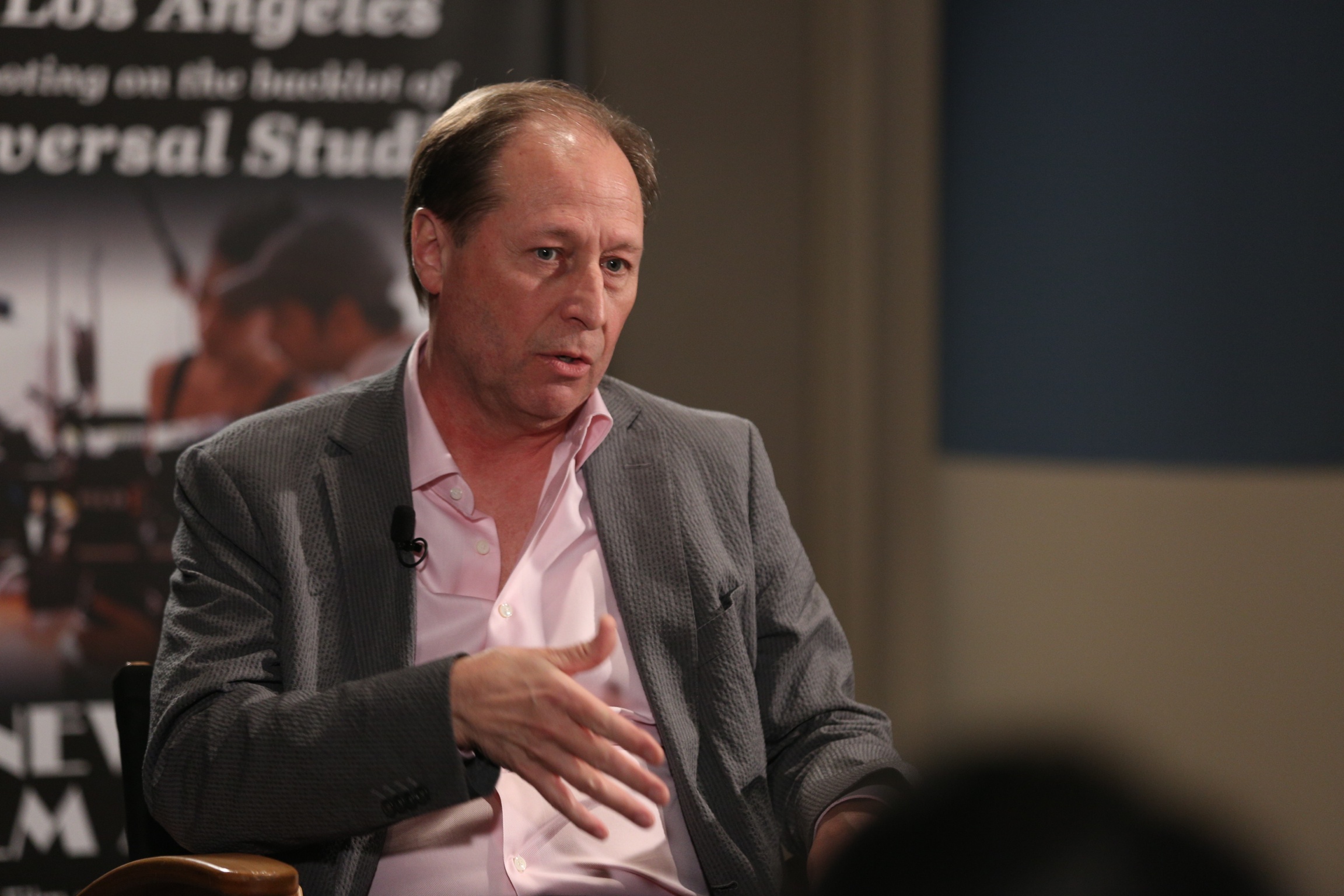 One of the most crucial steps into the film and television industry for any writer is finding and landing the right agent. It's one of the first obstacles for any film student, especially after graduation. So, the New York Film Academy was excited to hold an informative Q&A with the Senior VP of Gersh Agency, Jack Dytman. His long list of clients include TV series show-runners, executive producers, story editors, staff writers and feature writers in all aspects of the business. His clients have worked on network and cable television series such as Breaking Bad, Dexter, Sons of Anarchy, Walking Dead, Desperate Housewives, Castle, Criminal Minds, Hawaii 5-0, Smash, Lie To Me, Frasier, Without A Trace, Law and Order: SVU, X-Files, Alias, Hill Street Blues, Suddenly Susan, Murphy Brown, Boston Legal, Barney Miller, Law and Order, Chicago Hope, NYPD Blue, Married with Children, Carnivale, and more. Numerous clients have been nominated for Emmy Awards, ten clients have received Writers Guild Award nominations, and four have won. In the last five years his clients have received nine Producers Guild Award nominations.
Given his background, Jack provided much insight into the world of the business. He spoke about the current popularity of television, noting, "I have a long line of feature writers trying to get into television, but TV is different…you need to be able to lay the pipeline for 100-150 episodes. It's not just three acts and an ending!" He also stated that the people that you may need to pitch to are "smart and have heard everything, so the work needs to be unique."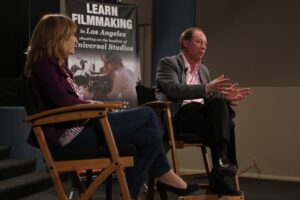 One of our students asked Jack the popular question, "How do you get your foot in the door at a network show?" He suggested that, "If you want to get in the door, be a writer's assistant. If you can't do that, do something else – sweep if you have to!" Typically it can take up to ten years to develop a writing career for networks, but there are exceptions. One exception he mentioned was the creator of Burn Notice, who had never written for a show. So while it's rare, it can happen. "You should find your niche and focus on that genre. Understand the networks and cable  – what are they branding? Understanding the difference between ABC, CBS and SHOWTIME is important."
While Jack admits it was difficult to predict what shows would become hits, he knew Magnum PI was going to be. However, other shows such as Pushing Daisies simply didn't catch, even with the top people on board. Then there was Seinfeld, which took about three years to turn into a good show. Go figure.
Jack also walked our audience through the Development process for TV shows, which was quite telling.
1. Writer goes to agent with AN IDEA.
2. If agent says "it's great" they go to a studio or network.
3. If it moves forward, they will create or develop a creative team together.
4. The team will, among other things, BRAND the show. An incredibly important part of network television (each studio and network have branding branches.)
5. If all goes well, the pilot is picked up once written.
6. The pilot WILL receive notes, accept them and work with them!
7. Hopefully pilot gets made, then shown, then repeated.
8. This process repeats itself annually.
If you don't like receiving notes, you're in the wrong business. Jack stressed the importance of being able to take notes and establishing a relationship with producers and executives. The old cliche about the industry being, "Half about ability and half about like-ability," is true. "A lot of it is about relationships – you have to network constantly." He closed with these words of advice, "Have someone refer you when trying to get your work out there."
by nyfa