A film is a living, breathing thing, and like all living things, from plants to humans, they start from something small before growing into its final form. If you're struggling to figure out where to begin when making your movie, or what to do after that, or what to do after that, take a breath and look over this basic map of the 7 Stages of Film Production:
Development
The development period belongs to the project producer, who starts gathering the ideas of the film–rights from books, plays etc., if needed–until the final draft of the screenplay is completed. During this time, a first synopsis is done which will help the lead producer sell the idea and raise funds. Often storyboards other visual aids will be drafted to accompany the script and help the producer communicate the essence of the film.
Financing
Networking and making meetings, often in Los Angeles and to a lesser extent New York, is how many producers will meet with possible financiers. Additionally, a lot of producers travel to festivals, both domestic and international to show the project materials to possible investors.
Pre-production
With enough funding in hand, pre-production can begin, starting with the selection of the cast, crew, locations of the shoot, building of sets and props etc. Shot lists and put together and the producer starts working on a schedule for the entire shoot, starting broad and getting more specific as production begins to ramp up.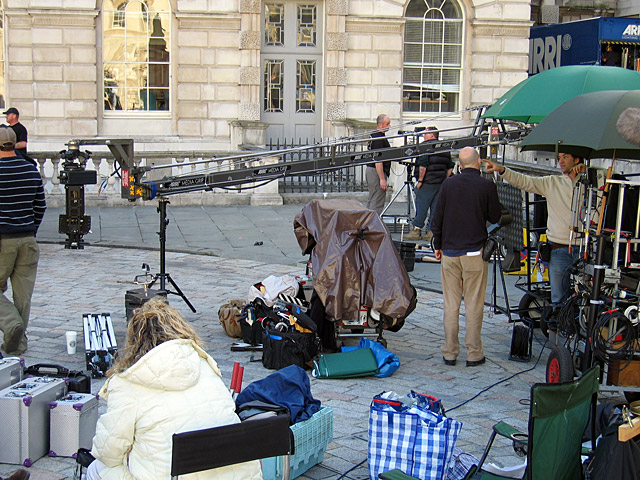 Production
The assistant director (AD) shines during production as the actual footage is filmed by coordinating all the different teams at once. Actors, possibly after days or weeks of rehearsing, finally shoot their scenes as the production crew–grips, lighting, sound, camera, etc. work hard to make every second count and shot look as great as possible. Writers and producers may be on set but it's the director who is calling all the shots creatively–with their AD making sure they're sticking to the schedule and getting the footage they need before it's time to move on.
Post-production
This where the editor comes into play, and if the budget is big enough, visual effects teams.
In collaboration with the director, editors begin to assemble takes and shots and create a linear film based out hours of footage. For bigger productions, teasers can be done during this time in order to start marketing. A music composer comes in to orchestrate the score of the movie as final cut begins to loom. Sound design and color direction are important elements during this time as well, and culminate in picture lock–the final edit of the film.
Marketing
In the case of a major production company, teasers are already out to promote the release date of the film. In other scenarios, promotional posters, festivals screenings, and social media are best to help generate buzz for the film. If the production is small, the creatives involved with the film may have to wear this hat whether they like it or not, though it's possible for producers to outsource to small marketing companies that do this for a living.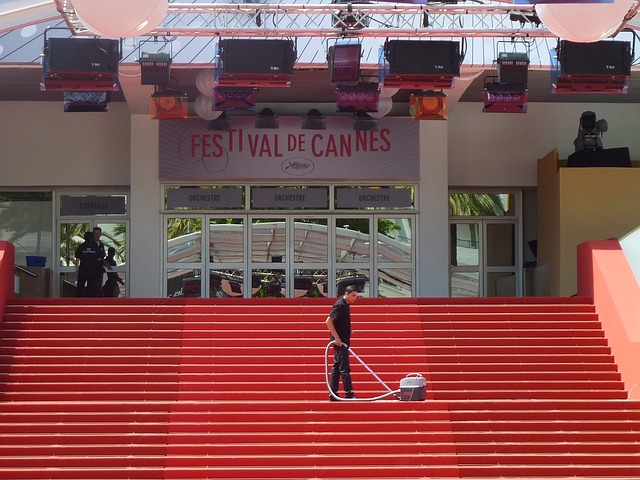 Distribution
Theatrical distribution is typically divided between domestic and international and involves agreements with production companies to pay for the film to screen at physical theatres. Previously, producers would also concentrate their efforts on how the films would be made into physical copies of VHS, DVD or Blu-Ray and make deals with video rental chains, but nowadays streaming is king. While smaller filmmakers may try to get on as many platforms as possible–Amazon Video, Hulu, Netflix, etc.–getting an exclusive deal with a single platform may be more lucrative, especially if it comes with promotion on the platform's end. Hand in hand with marketing, promotion for the film during its release is also key, including press interviews, red carpet premieres, and other launch parties.
After all of this, it's time to get started on your next film!
Ludovic Coutaud is a NYFA alum and writer. For more information, click here. 

by nyfa