Graphic design can be something of a lonely profession. If you work for an agency, chances are you'll be glued to a monitor with very few people coming over to distract the weird person in the corner who's seemingly engrossed with their Wacom tablet.
This goes doubly so for when you're a freelancer working in a home office, which applies to a good number of people working in graphic design.This is where design conferences come in. Whether you've already hit a professional level, or are still working up to it at graphic design school, it can be a refreshing change to get out to an event and interact with like-minded individuals. Here are 8 great conferences for the remained of this year that you should strongly consider attending.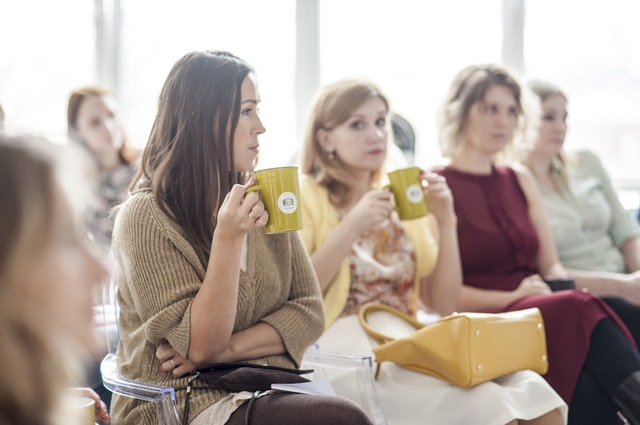 Upcoming Graphic Design Conferences 2015
When: 7-9 August 2015
Where: Los Angeles, California
Run by the ACM SIGGRAPH group (a loose acronym for the rather unwieldy name Computing Machinery's Special Interest Group on Computer Graphics and Interactive Techniques.) The organization is an international one and conducts events around the world, but the SCA event this August is the one graphic designers and animators should hit up to learn more about visual computer effects.
When: 8-10 June 2015
Where: San Francisco, California
Running parallel to – and complementing – the big WWDC Apple developer event, which takes place just a couple of blocks away, the new Layers event focuses more on design rather than development, which makes it ideally suited to graphic designers in the SF area. The number of great speakers they've assembled is looking to be a highlight of the event.
When: 1-3 October 2015
Where: Pittsburgh, Pennsylvania
This 3-day meeting of minds sees design professionals from around the country come together to explore current trends and future solutions in the industry. It's specifically catered towards the UX crowd (for more info on that discipline, check out our guide to specific graphic design jobs.)
When: 8-10 October 2015
Where: New Orleans, Louisiana
Since as far back as 1914, the American Institute of Graphic Arts have been the authority association for all things graphic design related (and boasting over 25,000 members across the country.) You'll have to become a member to attend the annual conference, but it's well worth doing. This year, it's being held in New Orleans, and is likely to be the biggest design event on anyone's calendar.
International Graphic Design Expos
When: 21-22 May 2015
Where: Amsterdam, Holland
Along with numerous speaker sessions from some leading European design experts, including Stefan Sagmeister at the top of the billing, the What Design Can Do exposition has an international flavor and is welcoming to designers of any and every field.
When: 21-23 May 2015
Where: Berlin, Germany
This is the big one. Few design events in Europe have as much of a provenance as TYPO, which attracts around 2,000 attendees every year, as well as a whole host of engaging speakers. If you have to choose between attending the Amsterdam event above and TYPO, note that the former is more geared towards the wider design community whereas the latter is aimed at typographers (as the name implies.)
TYPO has been so successful it spawned a sister conference in San Francisco this year, but the date for that has unfortunately passed at the time of writing.
When: 28-30 May 2015
Where: Barcelona, Spain
Now in its fifteenth year, the OFFF conference is a superb collection of varied interactive workshops and activities, along with the usual assortment of engaging talks (and even a few performance events.) Well suited to both graphic and web designers, the event is also held at the Design Museum of Barcelona which is worth traveling to see in its own right.
When: 19-27 September 2015
Where: London, England
The main event for those in the UK or designers willing to travel for it, as many have done since its debut in 2003. The London Design Festival really is a festival more so than an exposition, with over 300 separate events, exhibitions, and galleries dotted around the city under the same collective banner.

by nyfa