Chair of Documentary Barbara Multer-Wellin recently sat down with NYFA reporter Joelle Smith to discuss the current state of non-fiction media content, her long love of filmmaking, and why Los Angeles is a great city for doc. Barbara Multer-Wellin has produced two films for the acclaimed PBS documentary series Independent Lens: "Taking The Heat: The First Women Firefighters of New York City," narrated by Susan Sarandon and "Paul Conrad: Drawing Fire," about the legendary editorial cartoonist. She won a 2013 Emmy for her work on the series television and web series "Your Turn To Care," which was also the recipient of the Gracie Award.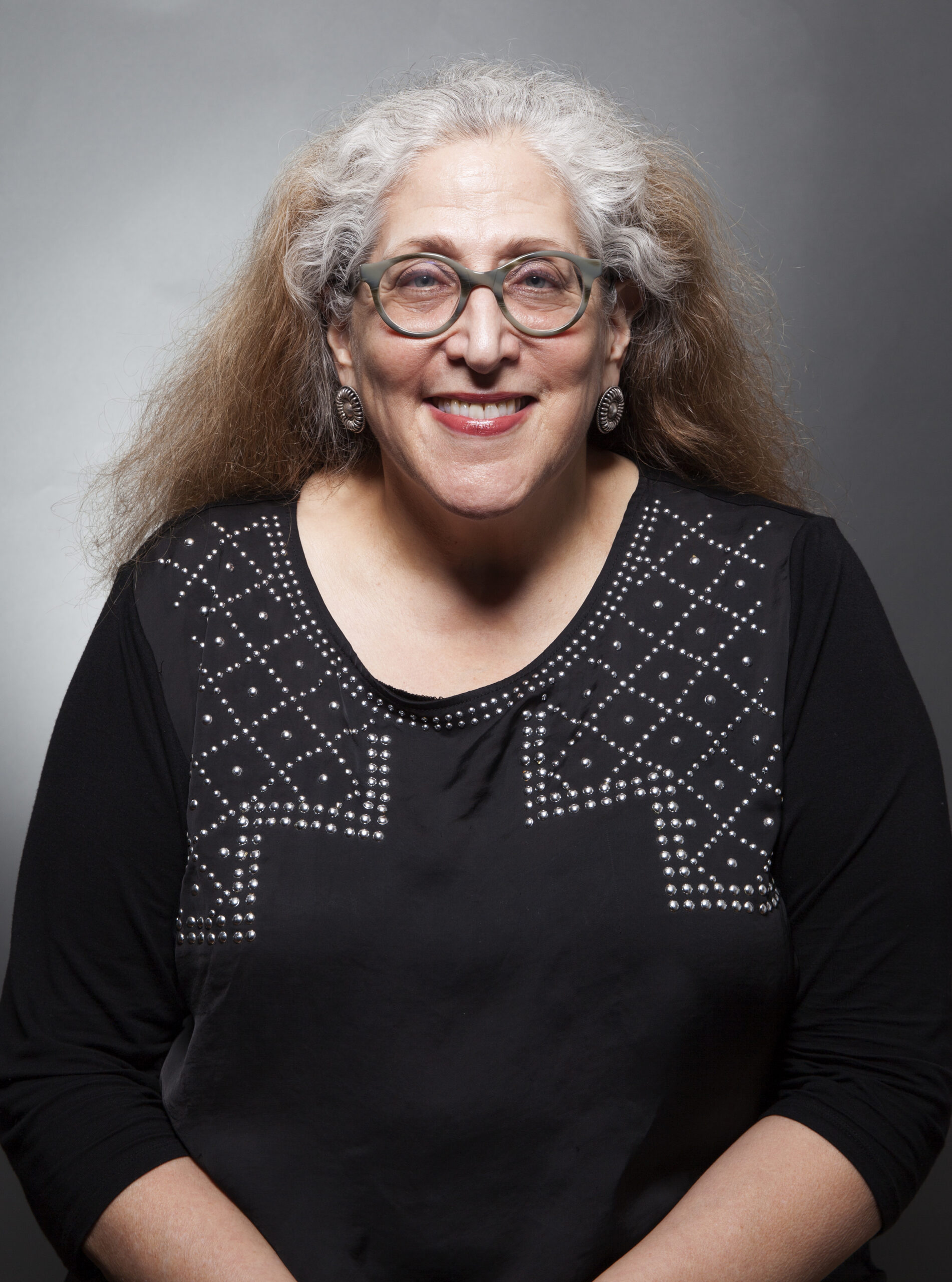 Joelle: How did you first get started in doc?
Barbara Multer-Wellin: Good question. I was always a political person. I was always very politically minded. I've been politically minded since high school.  I went to school for acting and political theater.
When I got out I happened to realize that political theater had a very limited reach. I happened to get hired as a researcher in HBO at Sheila Nevin's (producer of "Cobain: Montage of Heck," "Going Clear: Scientology Prison or Belief," and "Citzenfour.") department in my early twenties. That was an amazing experience. I was there for six or seven years.
I began to love documentary not just for its political message but also because documentary is such a wide tent. You can do romantic stories, you can cover history, you can do a portrait of a person or an event. For anyone who is curious about the world, documentary is the ultimate playground.
Joelle: When did you first fall in love with the craft of documentary?
Multer-Wellin: One of the early ones that really shook me was "Hoop Dreams." There are several scenes in the film following the same families for six or seven years during a very tumultuous time in their lives.
Their kids had been recruited to suburban high schools to play basketball.  These two young men both hoped for careers in the NBA. They were being bussed out to the suburbs to play for these much, much wealthier schools.
It wasn't easy. Their families were going through great difficulties. One marriage had broken up. The father had developed a drug problem and left the family. There's a scene in the film where the mother of the family turns to filmmaker Steve James and says, "You don't know what it's like to try and raise a family on the amount that I get from public assistance. We don't have heat and they've turned out the lights. How do I do this?"
My blood ran cold because I thought, 'This is what real documentary is about."
This is the relationship between a filmmaker and a subject that's completely honest. That you may not have an answer for but you're not dealing with an actor here. You're dealing with someone who is actually struggling in their lives.  How do you portray that honestly? How do you not use that?
"Hoop Dreams" was one that made me realize the responsibility of the documentary filmmaker. Many years later I heard Mr. James speak and it's true he still has relationships with those families. It goes beyond an actor who comes in for a day's work and then goes home. You have a moral responsibility and an ethical responsibility not just to your subject but to your audience.
It's such a multilayered relationship involved. I think it's fascinating, tough, and beautiful all at the same time.
Joelle: How do you impart the ethical responsibility of the subject to your students here at the New York Film Academy?
Multer-Wellin: One of the first things we talk about in the documentary project is if you're making a documentary about someone you're either interviewing someone about the most difficult moment of their life or they've experienced history in a way that it's probably the most important thing that's ever happened to them.
You have to be first of all aware of that. Second of all, it is almost like the doctor's oath, "First do no harm."  Ask yourself, "Is anything in this film going to hurt the person when it gets out there?" Be very transparent about what the film is going to be and what you expect from your subject. You're really making a film together.   
Now, I'm not talking about investigative films when you're up again a big corporation or someone with great wealth and power. They have their own means to get to the press and protect themselves.
But if you are focusing on someone who is not a member of the public, is not a famous person, and has allowed you the great honor of sharing their story, you need to take that responsibility seriously.
Joelle: For students wondering how to break into the industry, what makes a great subject? How can students stand out?
Multer-Wellin: I think at this point that non-fiction content of all kind is in many ways, the most happening and most sellable content there is.
There are so many different ways to use the skills you develop in documentary. Whether you're working for the NY or LA Times to make non-fiction media content or for so many non-profit organizations using non-fiction media. Do I need to mention Vice?  Nonfiction, on so many different platforms, is being watched more than ever before.
You know, when I was coming up people would say don't use the "D-word." Don't call it a documentary.  That prejudice is dying hard but it's dying fast.
If documentary isn't the big seller in theaters it certainly is on television. In many ways I think it's easier to break into documentary than fictional filmmaking.
Joelle: What roads would you encourage students to take as they're breaking into the industry?
Multer-Wellin: Well, we've spent a lot of time talking to students about building social media profiles and about how to use crowd-funding platforms to support their work.
There's the 1,000 fan theory that says if you can connect with at least a thousand people who will support your career, not just one project, but the entire scope of your career, then you'll be able to fundraise and do your own projects. That's not an easy thing to do so there's got to be a balance between creating your own work and working for others.
Joelle: What advice do you have for people going out there and launching their projects?
Multer-Wellin: First of all, I think these days it's necessary to have some sort of visual reel. In the old days, you could sell a concept off a piece of paper but those days are in the past.
Even if it is just a Skype interview with a really fascinating character, it doesn't necessarily have to be the slickest thing.  But you do have to show people what you have in mind.
One good thing I think is really helpful is to try niche marketing. Find people who have a natural interest in your subject.  I have a friend who made a very successful film about mountain bikes and the history of mountain biking.  Mountain bikes were developed by a bunch of hippies in Marin County, California who were just riding around the hills up there. They developed a bike with the broader tire specifically for that purpose, which has really spawned this huge industry.
The filmmakers were able to talk to all the biking magazines, bike shops, and bike meet-up groups and put together a series of screenings across the country just starting with these bike enthusiasts and then it sort of graduated out from there. The film did extremely well and it gave them enough money to start their next project.
It's enough to start with a niche market and build out. No matter what your subject is, it's smart to find people who will always be interested in the subject. Reach out to organizations that want to support your topic and build from there.
Joelle: What are you doing here at NYFA that makes our program unique from others?
Multer-Wellin: I want to first say that a lot of people don't normally think of Los Angeles as a documentary town. They think of us as Hollywood, but the truth is the International Documentary Association is headquartered here in Los Angeles. Many documentary filmmakers live here, Davis Guggenheim, Werner Herzog, Jessica Yu, Rory Kennedy and Penelope Spheeris, to name a few.
So, we have access to all of that. We go to many of the IDA events. We also have documentary filmmakers here at school all the time who come and screen their films. We have access to lawyers who deal with fair use and clearance experts who deal with finding and clearing footage. Not to mention distributors, producers, cinematographers, composers who work primarily in non-fiction.  The list goes on and on. All of that exists here in Los Angeles.
We try to keep a very professional sense of what we're doing. We have just initiated a class in the second year of the MFA program where students produce pieces for a network or production company so before they leave they'll have a professional credit along with their thesis films. There's a lot going on here in LA.
Joelle: Final question: Which films would you suggest future NYFA students watch before they come to school?
Multer-Wellin: That's a really hard question because there are so many. We have a history of documentary course that shows everything from "Nanook of the North" to films that came out this year.
It's important to understand there are many different ways to make a documentary and there are many different documentaries that can be made about the same subject.
There are things you need to learn about yourself as a filmmaker. There are questions of access. We talk a lot about how to specialize something; how to make it yours. I would come to NYFA with ideas and a sense of how you can explore that idea deeply.  We'll help you take it from there.  
The New York Film Academy would like to thank Barbara Multer-Wellin for sharing her expertise with our community. If you're interested in learning more about the documentary filmmaking program at NYFA, click here.

by nyfa