New York Film Academy Alumna Yuxiao Wang had a long road to get to NYFA. After three countries, two degrees, and a ton of work, she's well on her way to becoming an outstanding producer. Wang spent some time speaking to NYFA Correspondent Joelle Smith about her amazing journey.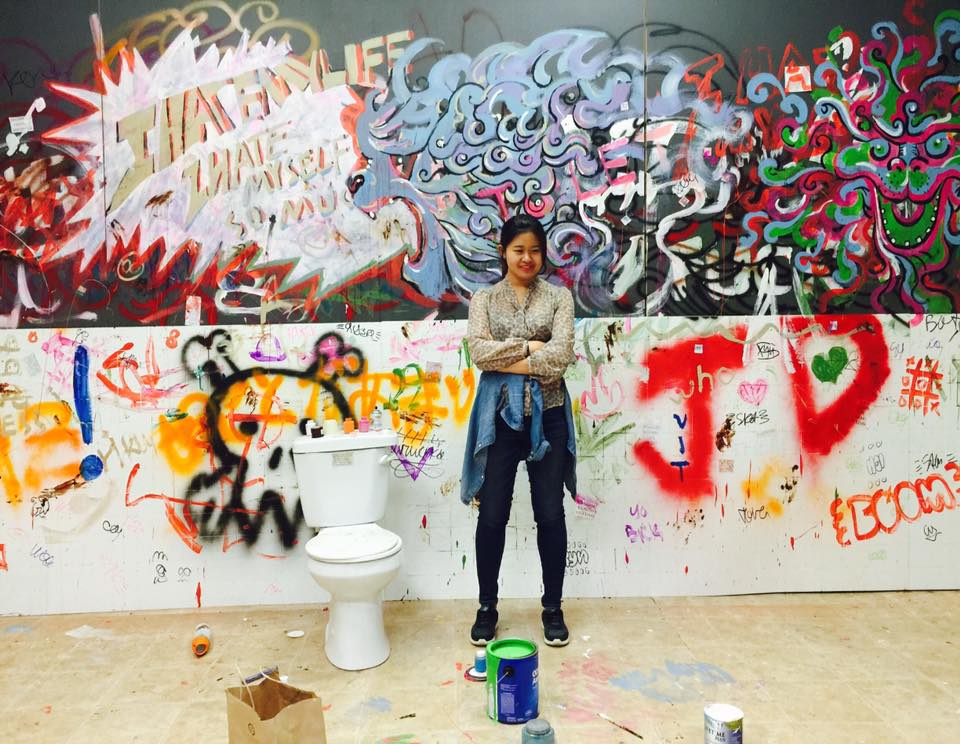 Joelle Smith: Can you tell me a little about the project you're working on and your role within the project?
Yuxiao Wang: I just finished producing a 75-minute web feature five days ago. I have two more features coming up in November, where I am both the line producer and associate producer. Two of these three films will be distributed online and the other is seeking theater distribution.
JS: Can you give me a little more detail about your journey from China, to Japan, to the U.S.?
YW: I learned Japanese literature in China and exchanged to Japan for a year in 2013. While there I majored in animation. I always wanted to learn film or work in the film industry, but during that time I didn't have any knowledge about film. Then my parents agreed to support me while I worked on my master's degree in America. I chose NYFA because it focuses on hands-on practice, and the producing program will cover a lot of secrets of how to make a film. Soon I was working as a producer in LA.
JS: What were some of the challenges you faced?
YW: The biggest challenge for me is language. As a foreigner, I am not able to read the scripts as quickly as native speakers do, and because of this reason, I think I missed a lot of job opportunities. I am very confident with my skills but when I submit my resume I know they're often looking to hire fluent speakers.
The other challenge is my visa. I am currently at my OPT and not a lot of companies want to sponsor a foreign student for a work visa. That's why it is hard for us to find a job here. So, I am working freelance now.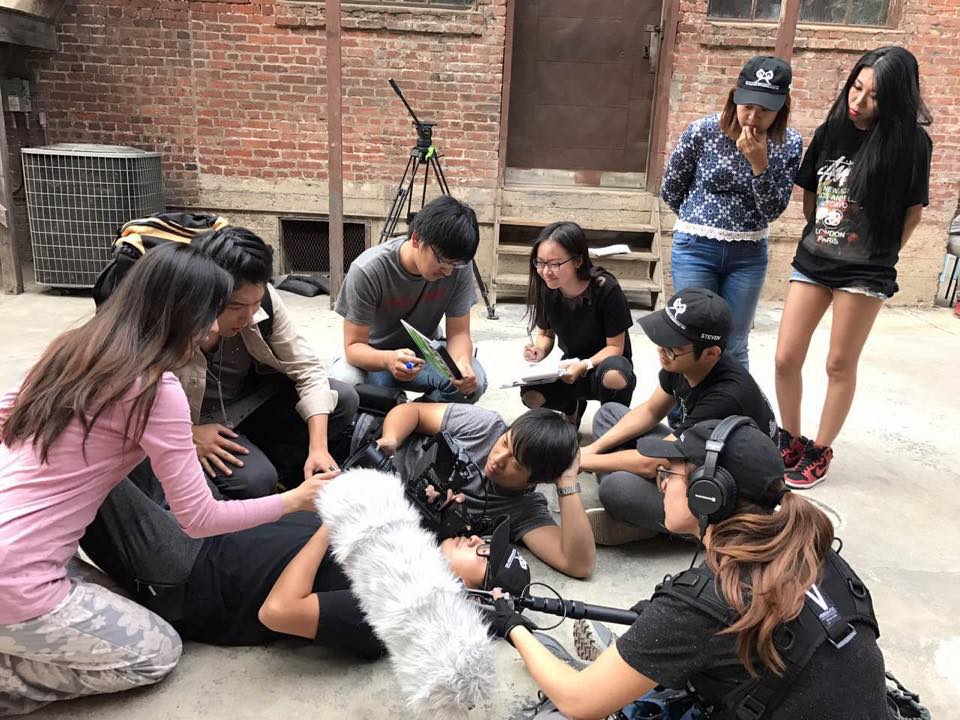 JS: What were some of the greatest joys you experienced throughout your journey?
YW: I am really happy I finally choose to work in the film industry even though it is very hard. In my country if you choose to learn acting, directing, or producing as your major in your college, not a lot of parents will support you because they think this industry is very dangerous. I finally got a chance to learn my major and started my career as a producer. I met a lot of cool people here, and they are very creative, passionate and trying to make something to change the world. I don't like a boring life of sitting in the office. That's why even though this job is very hard, I still keep doing it, because every second I am working on the things I am interested in, I feel like I am alive.
JS: What do you like best about attending the New York Film Academy?
YW: They are very friendly to all the students from all over the world and won't force you to have a film related major in your undergraduate — which is very important to me, as my major was Japanese education. I think that was the initial attraction.
JS: What did you learn here that's helped you the most in your latest filmmaking project?
YW: I think entertainment law is very important. We learned to go over all the paperwork, including documents and contracts, to make sure everything goes well. We were trained in our class to pay attention to details and developed great knowledge of the possible disputes and infringements during a production. The last feature I worked on had a 50-person crew and around 100 actors. We shot for 24 days and on 30 locations, but using the knowledge I learned, we didn't have any problems.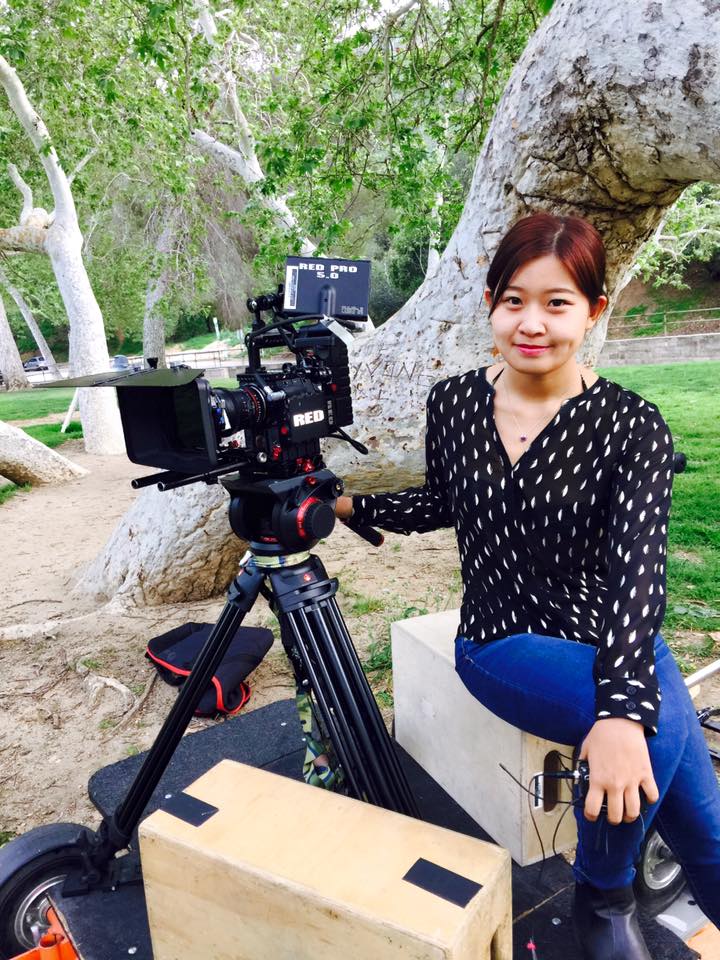 JS: What projects are you working on now and where can people interested in your work find you?
YW: I am in the distribution stage of a feature I produced called "Talentik." It will be released in Chinese major streaming media platform "Sohu Video" on February 24.
And I am also shooting a major Chinese TV show in Hawaii now, starring A-list stars, and it will be on the major network and TV. This is the second series of this show, and the first series was the highest-rated drama of 2016 with an average national viewership rating of 2.63 percent. It had a 5.47 billion hit amount online and 379,000 related comments, and also aired on a major TV network, Hunan TV, in China.
I have two additional features I'm currently working on. One is romantic, and the other is a drama we're developing and will be shot on the West Coast this year.
The New York Film Academy would like to thank Ms. Wang for taking the time to share her story. You can find more of Yuxiao Wang's work by clicking here. Interested in learning more about film production? Check out New York Film Academy's Producing School!
by nyfa