As a part of our continuing mission to keep our students at the forefront of the industry and offer real-world insights, New York Film Academy is pleased to have had the privilege to sit down with Elena Titova: thought-leader, entrepreneur, and founder of VR Observer magazine. Here is what she had to share with our burgeoning virtual reality community: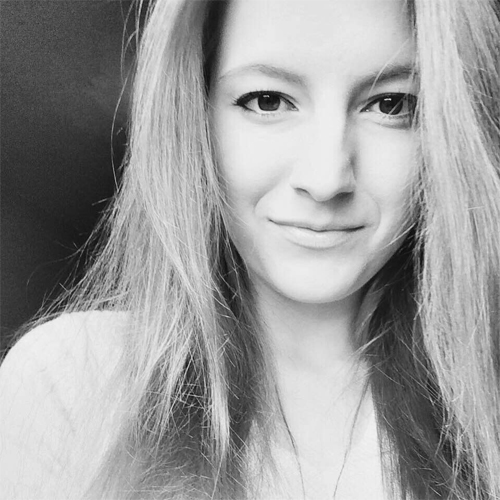 NYFA: Hi Elena, thanks for joining NYFA to share your thoughts on Virtual Reality (VR). Let me ask, what was it about VR that first captured your imagination? And what inspired you to found VR Observer?
ET: What captured me is the opportunity VR presents in creating an entirely other universe. The endless possibilities. A dynamic shift in how we teach, how stories are told, how we learn, how we interact with information and each other. How we do things today will shift dramatically in the next few years.
I founded VR Observer to capture this change as it happens. To be on the frontline of a technology that will eventually impact all of our lives. That doesn't happen all the time. It's an exciting place to be and I'm happy to be a part of it.
NYFA: Tell us a little bit about your journey in creating a career for yourself in the world of VR? How did you get where you are today?
ET: When I was a little girl growing up in Russia I was fascinated by space travel, still am to this day. I believe this was the foundation to where I am today, wanting to explore and discover new places and technologies. I have a background in marketing and UI/UX design which merge perfectly in my work on VR Observer.
NYFA: How much experience does someone have to have to apply for/get a job using VR? In your view, what industries have most potential to utilize VR content?
ET: The experience level required will be dependent on what field and area of VR one is looking at. One thing I find exciting about an emerging technology though is the fact that so many people are learning as they go. This in a way levels the playing field.
The big one, of course, will be gaming. But we are really excited to see the utilization of VR in healthcare and the entertainment (movies/tv/news) industries.
NYFA: From what you've observed in the industry, what companies are investing in VR, and where are opportunities for growth within the next year?  
ET: Facebook's recent announcement that the social network could end up spending over $3 billion in the next decade to improve virtual reality and make it accessible to the masses, pretty much set the gauntlet. That was Mark Zuckerberg essentially saying VR is going to be the next big thing, and they want to be in front of it. Of course Apple, Microsoft and Google all have major investments in both VR and AR. I find it interesting to also monitor the steady increase of VC money into VR/AR and MR startups. CB Insights has some great data on that.
NYFA: What exciting market trends have you observed in regards to both hardware and content?
ET: The hardware has been improving. Companies are understanding how individuals interact with the virtual world and are honing their products, both H/W and content to create a truly immersive experience. I'm excited to see companies looking at all the senses and how to incorporate them. There is a company that is working on incorporating smell into a virtual environment. Imagine walking into a garden and smelling the roses!
NYFA: You have a strong entrepreneurial background. How do you see entrepreneurship and VR working together? What should young professionals interested in VR borrow from the entrepreneurial mindset?
ET: They are peas in a pod. Anytime a technology comes along that has the potential that VR contains the entrepreneurial opportunities are everywhere.
Just do it. Go for it with no fear of failure. This is such an exciting time, learn from the best, but do it your own way. Always be learning and improving.
NYFA: As you watch VR evolve, what challenges do you anticipate the medium will face in the coming year? And how do you think those challenges can be met?
ET: Adoption. The early adopters have embraced VR. We now need the next wave of consumers to experience VR, and in turn purchase and utilize VR.
To touch further on what I said above, VR needs to be experienced. It cannot be described sufficiently enough to someone who has never actually been immersed in a virtual world.
Hardware and content providers will need to get their products in the consumer's hands. Cost is also an issue, but I have faith in Moore's law to rectify that in time.
NYFA: What do you wish everyone knew about VR?
ET: That is not just for games. Don't get me wrong, I enjoy fighting zombies as much as the next person. But I don't think people outside of the VR world know how VR is helping soldiers with PTSD, how VR is helping train our next wave of surgeons, how VR is helping people overcome phobias. All of these [applications] and more will help individuals, and in turn, society. This is what excites me about VR.
Elena, it's been a pleasure learning more about you and VR Observer. Thank you for sharing your VR insights with New York Film Academy!
Are you interested in learning more about virtual reality? Explore the New York Film Academy's three immersive VR workshops.
by nyfa