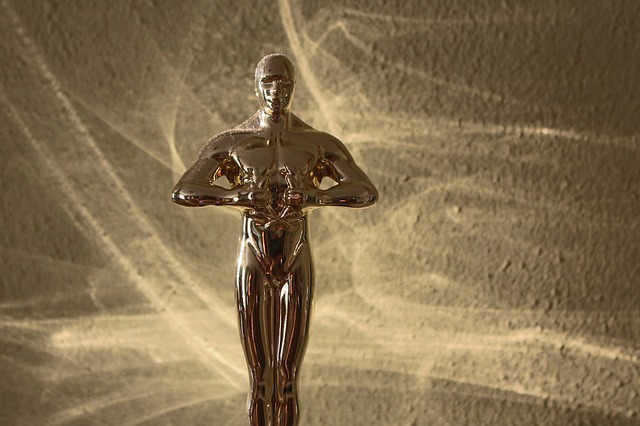 In the field of producing, the highest honor Hollywood can bestow is the Academy Award for Best Picture. When the final Oscar of the night is given out, it isn't to the director or the writer of the nominated film—it's to the primary producers. With the added prestige of the golden statue, producers have a little more clout when it comes to their future projects. Here's what some of the most recent Best Picture winning producers are currently working on.
1. 12 Years a Slave
Last year's Best Picture winner was the gripping true-life drama 12 Years a Slave. Director Steve McQueen co-produced the film, and is following up his win with Codes of Conduct—an HBO pilot he's also writing—starring an unknown actor as a young black man making his way through Manhattan's wealthy elite.
Brad Pitt, whose Plan B Entertainment produced the film, also picked up an Oscar for his effort, and is currently working on a Lewis & Clark miniseries, as well as a sequel to World War Z. His newest film as a producer, the Martin Luther King, Jr. drama Selma, comes out this Christmas.
2. Argo
Argo picked up Best Picture Oscars for George Clooney and Grant Heslov, who have been producing together since their first film, Good Night, and Good Luck. Their production company, Smokehouse Pictures, has two films currently in the pipeline—Our Brand is Crisis, a David Gordon Green directed adaptation of a documentary about political campaigns in South America starring Sandra Bullock, and Money Monster, a thriller with Clooney attached as the lead and Jodie Foster as its director.
Director Ben Affleck also produced the film, and is working on Live By Night, a prohibition era organized crime drama he plans to write, direct, and star in as well. He also took a break from producing to film Batman v. Superman as the titular Dark Knight.
3. The Artist
Thomas Langmann was the sole winning producer of the black and white silent Best Picture, The Artist. His next production is One Wild Moment, a French remake of a 1970s drama, starring Vincent Cassel.
4. The King's Speech
Iain Canning and Emile Sherman, producing partners of The King's Speech, are hoping to strike gold again with famous characters from the past. Their next films will be a new version of Macbeth with Michael Fassbender and Marion Cotillard as the Shakespearean couple, and Mr. Holmes, starring Ian McKellen as an elderly, retired Sherlock Holmes. They're also hedging their bets with a real life legend, producing Life, a period film starring Dale DeHaan as James Dean.
5. The Hurt Locker
Mark Boal was famously banned from the ceremony where he won his Best Picture Oscar for breaking campaigning rules. His next project is a film adaptation of the wildly popular adventure video game, Uncharted.
Nicolas Chartier, one of The Hurt Locker's other winners, is producing A Tale of Love and Darkness, Natalie Portman's directorial debut. Co-producer Greg Shapiro's next project is Child 44, an adaptation of the best-selling crime novel with an all-star cast and blockbuster potential.
6. Slumdog Millionaire
Christian Colson is hoping to following up his Best Picture win with another prestige picture—a biopic of Steve Jobs. His chances are good, considering Slumdog director Danny Boyle is helming the film with a script by Aaron Sorkin and with Michael Fassbender currently set to star as the Apple founder.
7. No Country for Old Men
Superproducer Scott Rudin picked up an Oscar for No Country for Old Men and has two huge projects very loosely in the works. One is Sinatra, Martin Scorsese's long-gestating Frank Sinatra biopic. The other is a film adaptation of smash hit musical The Book of Mormon.
No Country's directors, the Coen Brothers, are producing their next film—Hail, Caesar!—which in itself sounds like a parody of a Coen Brothers movie: a period film about the studio system in the Golden Age of Hollywood.
8. The Departed
Graham King, who won his award for Martin Scorsese's The Departed, is going in an entirely different route with his next project. The Fifth Wave, his current production, is an epic alien invasion science fiction film starring Chloe Grace Moretz. He's also got a potential reboot of video game adaptation Tomb Raider in the works.
9. Crash
Crash co-producer Cathy Schulman has another potential hit currently in production. Dark Places is a thriller adapted from a novel by Gillian Flynn, who made waves this year with her screenplay adaptation of another of her novels—Gone Girl.
10. Million Dollar Baby
Albert S. Ruddy won his Best Picture Oscar over a decade ago, but he is still a busy producer. His current project is The Vatican Tapes, an exorcist horror film, and American Pastoral, a drama with a stellar cast including Dakota Fanning, Ewan McGregor and Jennifer Connolly.
Million Dollar Baby's director, Clint Eastwood, also picked up an award for producing. The latest film with Eastwood as a producer is the hotly anticipated American Sniper, starring Bradley Cooper. We won't have to wait long for this memoir of a Navy SEAL—American Sniper comes out this Christmas.
by nyfa