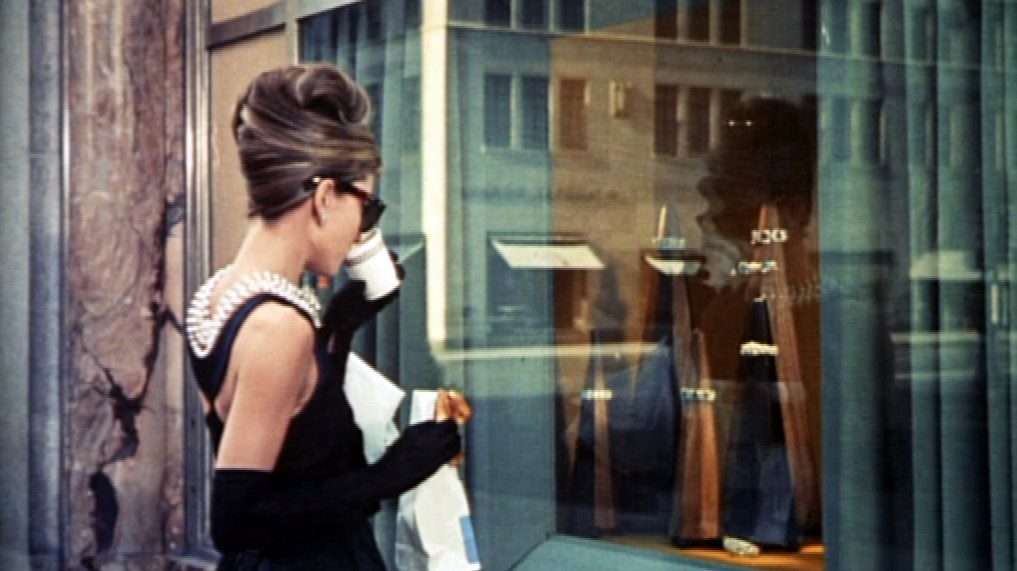 New York Fashion Week is in full swing, which means fashion lovers all over are ready for their first look at anticipated trends and lines. Suspense and enthusiasm are high this year: Jimmy Choo celebrates their 20th anniversary; spring 2017 trends will be revealed from Tom Ford, Tommy Hilfiger, Marc Jacobs, Prada, and more. Glitterati, designers, celebrities, and students will pour over livestreaming photos and press releases. Professionals and students alike can check up on everything from the hottest runway photos to valuable interviews with top editors and designers in the business. With a full week and a packed schedule for each day, there's no shortage of things to watch this year.
Of course, movie fans also have plenty to be excited about as the 2016 Toronto International Film Festival also launches in early September. Filmmakers and actors will be looking to make a name for themselves by showing off the projects they've been hard at work on. The festival also has plenty of star power as well, including movies featuring some of the best actors and actresses of today.
What better way to participate and celebrate the spirit of both these high-profile, taste-making events than with a list of excellent films that both champion and reveal the world of high fashion? Since we're in the spirit of both fashion and filmmaking, we've created a round-up of movies that every fan of fashion and film should check out. Enjoy!
"The First Monday in May" (2016)
The Metropolitan Museum of Art curated its most-attended fashion gala ever with "China: Through the Looking Glass," spearheaded by Anna Wintour. This documentary directed by Andrew Rossi offers intoxicating behind-the-scenes access. Viewers are transported to a rarified world, and it's easy to see why "The First Monday in May" became an instant audience favorite. Passions clash and mingle between the elite of two separate but inextricably linked worlds: fashion and art.
"The September Issue" (2009)
This acclaimed documentary film gives viewers a behind-the-scenes look at the challenges and drama that come with producing a big fashion magazine. "The September Issue" focuses on editor-in-chief Anna Wintour and her crew as they scramble to produce the September 2007 issue of American Vogue magazine, the most important issue of the year.
A good number of renowned designers, models, and photographers from the fashion magazine world appear, including Coco Rocha, Patrick Demarchelier, John Charles Galliano, and more. The highlight of the film is the clashing yet symbiotic relationship between Grace Coddington, a model-turned-director, and the aggressive Anna Wintour.
"Breakfast at Tiffany's" (1961)
Despite releasing more than 50 years ago, "Breakfast at Tiffany's" continues to be regarded as one of the best fashion movies ever made. This beloved film stars the iconic Audrey Hepburn as an eccentric socialite obsessed with living a life of glamor and wealth.
"Breakfast at Tiffany's" won two Academy Awards, had three nominations, and is worth watching for Hepburn's outfits alone. Many of them set fashion trends that continue to this day, including her use of a little black dress for formal events.
"Prêt-à-Porter" (1994)
If you're in the mood for a humorous take on the Parisian fashion industry and enjoy seeing the comical side of major film stars, "Prêt-à-Porter" (Ready to Wear) is a great choice. This satirical comedy film was shot during Paris Fashion Week and features an impressive number of international stars, designers, and models.
Although this film was actually a box office bomb, it's worth checking out just for the star-studded cast alone. Starring roles and celebrity cameo appearances include Julia Roberts, Naomi Campbell, Rupert Everett, Cher, Sophia Loren, Christy Turlington, Marcello Mastroianni, Linda Evangelista, and dozens more. Of course, "Prêt-à-Porter" is probably best known for a famous catwalk scene that features several minutes of nude female models.
"The Devil Wears Prada" (2006)
https://youtu.be/XTDSwAxlNhc
David Frankel's comedy drama starring Meryl Streep and Anne Hathaway is arguably one of the most popular fashion movies of the last decade. The film, which is an adaptation of a book with the same name, tells the story of a naive fashion intern (Hathaway) trying to break into the New York fashion industry scene as the co-assistant of Miranda Priestly (Streep), an influential fashion magazine editor.
"The Devil Wears Prada" is a nod to the challenges that come with working in the fashion world, including the career hurdles, demands, and difficult people you might encounter. Streep's character, a cruel and unrelenting fashion boss, is widely believed to be inspired by Anna Wintour, an icon in the fashion world known for her demanding personality.
"Confessions of a Shopaholic" (2009)
Based on Sophie Kinsella's "Shopaholic" novels, this romantic comedy stars Isla Fisher as a shopaholic journalist and Hugh Dancy as her boss. Dancy's character hires the young journalist and shopping addict to write columns in his magazine Successful Savings, which she does with instant success. However, to keep up her facade as a financial guru she must hide the fact that she is herself a compulsive shopper in massive debt.
"Confessions of a Shopaholic" is not meant to be an epic love story or profound look at the fashion magazine industry. Instead, it's simply a charming movie that features all the dreamy fashion and aspirational moments you could ask for.
Let us know your favorite fashion films or fashion week moments in the comments below!
by nyfa