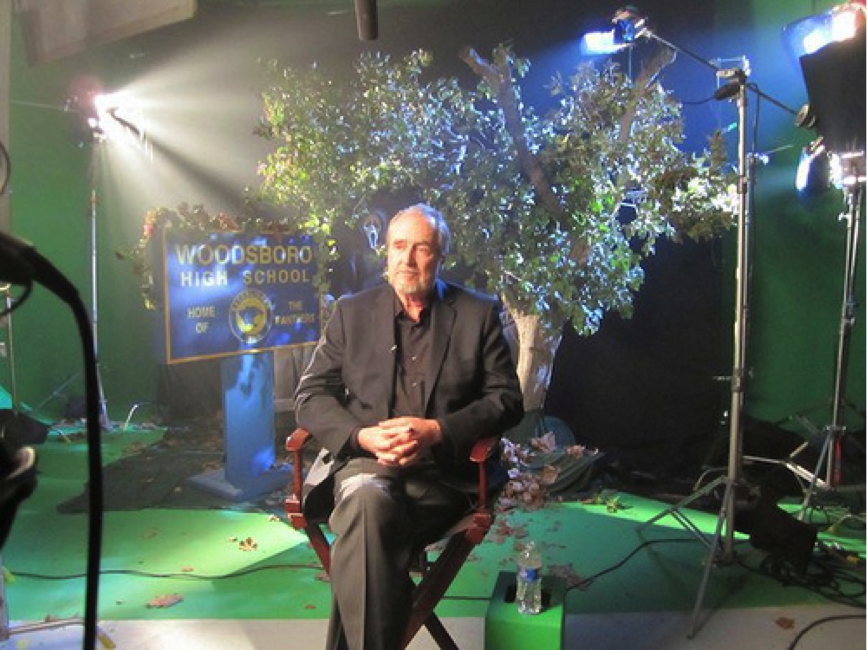 Last time in our Director's Essentials series we took a look at five must-watch Coen Brothers titles, but given that Halloween is upon us we decided to focus on—and celebrate—the life and works of the late, great Wes Craven.
Having tragically past only a few months ago, the contribution Craven gave to the horror genre cannot be understated.
Putting the well-known brilliance that was Scream to one side, here are five under-watched gems from the master of the macabre's cinema career.
A Nightmare on Elm Street 3: Dream Warriors (1987)
Of course, we should really have included the first (and best) movie in the Nightmare on Elm Street franchise as a landmark in both Wes Craven's career and the horror genre in general, but Freddy Krueger's debut doesn't need an introduction.
Instead, we'll use this as an opportunity to pay homage to the third (and next-best) movie of the canon—A Nightmare on Elm Street 3: Dream Warriors. Taking a turn for the comedic, Dream Warriors was a lot of silly fun and featured a catalog of glorious 1980s-era special effects. Even Freddy Krueger himself, Robert Englund, went on record to say that it was his favorite of the sequels.
Must Watch If: You thought the original was as good as it got.
The Serpent and the Rainbow (1988)
A twist of fate would see Craven attempting to escape the teenage slasher genre he'd practically invented. Following the success of his work on the first and third Elm Street movies (he declined to get involved in an official capacity with the second flick and initially didn't want it to become a franchise), Craven lamented: "It got to the point where every script I received began with the point of view of a crazed killer stalking a teenage girl. I'm not giving up on horror films altogether. I just want to try something different."
And The Serpent and the Rainbow was certainly different. No less horrific than you'd expect from a Craven movie, but a lot more cerebral than the slashers for which he'd come to be known. A real underappreciated treasure amongst his filmography.
Must Watch If: You want to see Craven's horror at its most serious.
Paris, Je T'aime (2006)
If you're looking for something really out of the ordinary for the horror maestro, look no further than his contribution to this multi-director anthology and love letter to the French capital.
With each director covering a short based in each arrondissement of the city (two ended up being cut from the final release), Craven's segment was set in the famous Pére-Lachaise cemetery in which a betrothed trouble have a quarrel.
We don't want to ruin the ending—you can watch the full short above—but let's just say it involves a supernatural intervention.
The two-hour movie is also notable for being the first feature to be fully mastered in 4K resolution, and also features a short from the previous subject in our Director Essentials series, The Coen Brothers.
Must Watch If: You're after an ambitious and well executed movie project featuring something you'd never guess was from Wes Craven.
Red Eye (2005)
Lead with on-point performances by Rachel McAdams and Cillian Murphy, a tight screenplay and an opportunity for Wes Craven to flex his psychological horror muscles. What more could anyone ask for?
Must Watch If: You're building a case for Cillian Murphy's ability to play surprisingly creepy villains.
Music of the Heart (1999)
Aside from the aforementioned Paris, Je T'aime, 1999's Music of the Heart was Wes Craven's first and only dabbling outside of horror and the various subgenres he pioneered.
Based on a true story, it tells the tale of Roberta Guaspari—the violinist who established the Opus 118 Harlem School of Music—as played wonderfully by Meryl Streep. An unlikely pairing between the highly acclaimed actress and master of terror, but one which works and more than proves that Craven had talent far beyond the genre he became famous for.
https://www.youtube.com/watch?v=8pnqbx8iTTM
Must Watch If: You mistakenly assumed Wes Craven was a one-trick pony.
Got any other favorite Wes Craven titles that we haven't listed here amongst the essentials, or disagree with any of these entries? We want to hear from you—let your voice be heard in the comments below.
R.I.P Wes Craven, and thanks for all the nightmares.
[su_note]Learn more about the School of Filmmaking at the New York Film Academy by clicking here.[/su_note]
by nyfa