Welcome, one and all, to a brand new series here on the Student Resources portal.
Each week, we'll be taking a look at the essential titles from a particular director…or in today's case, a directing duo. While by no means a definitive list of career highlights, we've picked out a select few titles that either chart the finest moments of their career or go underappreciated in the face of their more popular titles.
Either way, they're all great places for the uninitiated to start with a director's back catalog and for hardcore fans to revisit. And so, without further ado, we'll begin with two brothers who have more universally-acclaimed movies to their name than most directors have movies. Presenting:
The Coen Brothers: 5 Essential Filmography Highlights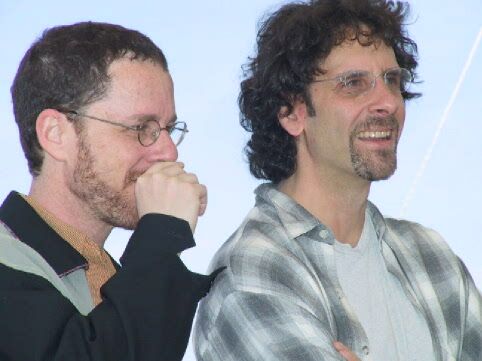 Blood Simple (The Beginning)
Joel and Ethan Coen's very first flick arrived with little fanfare when it was released back in 1984 and only grossed $3 million at the box office, but from a critical perspective they came out the gate swinging.
Blood Simple was, and remains, relentlessly brutal in its violence and extremely biting in its comedy. At its heart lies a tale of contract killings, subterfuge, and mistaken identity; really, all of the great stuff that we came to expect from a Coen movie.
Must Watch If: You want to watch two incredible filmmakers perform magic on a budget.
Fargo (The Crime Thriller)
From the most obscure to possibly the most-watched and celebrated of the Coens' back catalog to date. The 1996 thriller has had a new lease of life recently thanks to the adaptive TV series of the same name (which we're happy to report is as excellent as it is true to the original.)
In summary, a demure and well-mannered policewoman is tasked to solve a grisly murder case which has taken place in the frozen outback of Minnesota—an area in which, frankly, not a lot else usually happens. As she gets closer to piecing together the story of this kidnapping gone wrong, things take more than a few interesting turns for all the people implicated.
The virtues of Fargo are too numerous to name here, but suffice to say that it's a cinematic masterpiece that excels as an offbeat comedy, murder thriller, and portrait of idiosyncratic rural America all at the same time.
Must Watch If: You're a student at our cinematography school because seriously, shooting a movie with this much blinding snow and managing to keep a balanced meter is worthy of admiration.
Burn After Reading (The Oddball Comedy)
So admired is their directing that it is reported that a few A-list actors are willing to drop everything and commit to a Coen Brothers production at the drop of a hat (hence the repeated appearance across the filmography from the likes of John Goodman, Steve Buscemi, and John Turturro, amongst others.)
Burn After Reading assembled a similarly familiar cast of Coen favorites, and given that each character was written specifically with its actor in mind—with the only exception being late addition Tilda Swinton—the resulting movie was exceptionally tight in both the writing and performance departments, even by Coen standards.
A chain-of-events caper of increasingly stupid mishaps, and a uniquely strange comedy to treat yourself to.
Must Watch If: You want to see Brad Pitt, George Clooney, and John Malkovich act out the most sublimely idiotic characters of their respective careers. No understatement; Clooney referred to it as the apex of his 'Idiot Trilogy' for the Coens (having appeared in similarly dumb roles in two prior movies) and Brad Pitt was initially baffled as to how he was going to portray a character as dense as his.
The Big Lebowski (The Cult Classic)
At the heart of many Coen screenplays is a simple premise: take a strange (and stragely compelling) character, then throw him into an even stranger situation.
The Big Lebowski is just that. On speed.
A perfect storm of all the Coen Brothers' finest regular collaborators, a victim of mistaken identity goes on a quest to have his rug replaced by his millionaire namesake. Hilarity ensues, and highly-quotable one liners are spawned.
Must Watch If: You love a good rug.
No Country for Old Men (The Western)
As featured on our previous list of excellent book-to-film adaptations (along with True Grit), No Country for Old Men is the product of over two decades of experience from two filmmakers who started off strong and only got stronger as the years went by.
Based on the Cormac McCarthy novel of the same name, this is superb source material handled brilliantly and featuring some career-defining performances from Javier Bardem, Tommy Lee Jones, Josh Brolin, and Woody Harrelson. A real jewel in the crown of an already impressive filmography, and essential Coen Brothers viewing.
Must Watch If: You want to see the show-stealing Javier Bardem playing an even cooler villain than he did in Skyfall.
Got any other favorite Coen Brothers' titles that we haven't listed here amongst the essentials, or disagree with any of these entries? We want to hear from you—let your voice be heard in the comments below!
by nyfa