Broadcast journalism is an exciting career that offers a wide range of opportunities, but you must possess the right skills.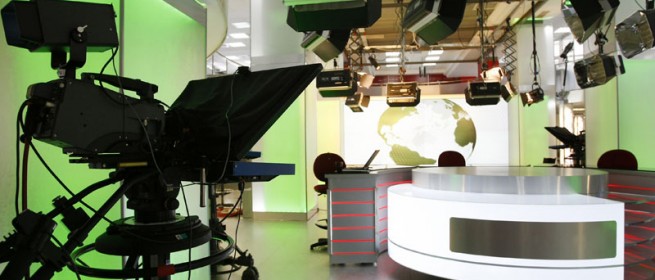 There are a few golden rules to keep in mind as you embark on your broadcast journalism career. Introducing:
How to Get Into Broadcast Journalism: 5 Things to Consider
While there's no magic bullet in terms of advice that will get you earning $100,000+ a year as a top news anchor, the following pointers should stand you in good stead. The reason why there isn't a blanket answer to the question of "How do I get into broadcast journalism?" leads us neatly onto the first point:
1. It's a Broad Field. Where do you want to fit in?
As we've covered previously, numerous professions are associated with broadcast journalism. Similarly, there is an equally diverse universe of news-style programming. Network news programs, local news, sports news, fashion news, business news, entertainment news, and more… They all require comparable skill sets, but those skills are used in radically different ways.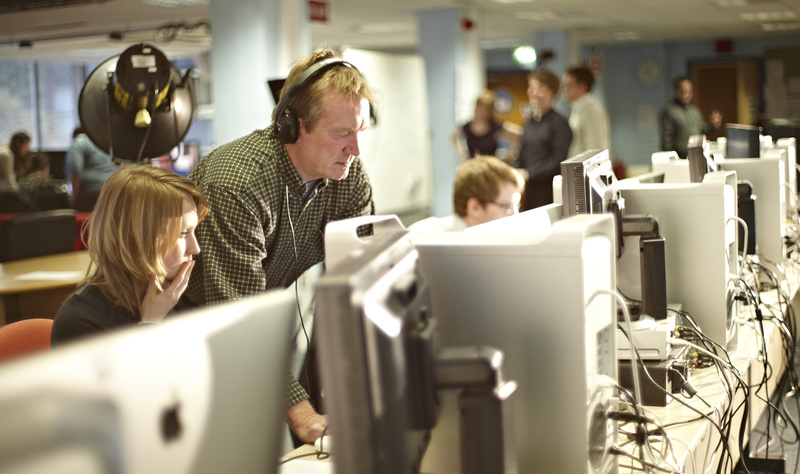 What style or genre best suits your interests and ambitions? Do you want to report intense, character-driven stories? Or are you more interested in public policy and "the big picture?" Do you see sports programs encompassing far more than the latest scores? Perhaps you want to investigate and report on events that potentially will affect millions of people? For some, the worlds of entertainment and high fashion hold allure.
That said, don't worry too much about your initial decision, because…
2. Different forms of Broadcast Journalism, same skills.
One of the big secrets among broadcast journalists is how knowledge of key production techniques can open the doors to a wide range of job opportunities. Regardless of the actual content, virtually every news-style program requires the ability to produce, report, shoot, write, narrate and edit. Voiceover (VO) stories form the basis of every newscast. Next, you must be accomplished at creating engaging, fast moving News Packages. The Interview Profile is a mainstay of the nonfiction genre. And the ability to collaborate with others is an absolute prerequisite for success.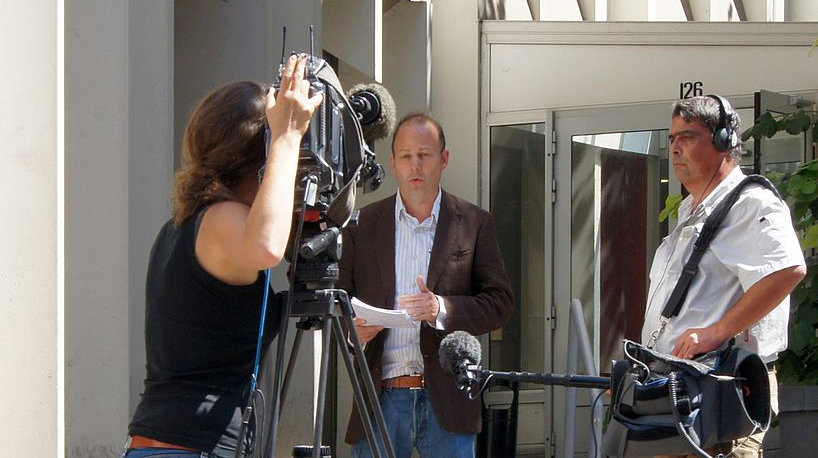 It can be challenging learning these essential, hands-on skills. But there is a way to speed up the process…
3. It's a Long Road. Make It Shorter.
If you're really hungry for a professional career and want to get there in record time, there really is no better path to take than broadcast journalism school. Time spent studying the subject in a professional (and intensive) setting will pay dividends in the long run. Not only will your qualifications stand you out against the competition when applying for jobs, but it will reduce the number of months and years you'll spend slowly learning while on-the-job.
Be careful when choosing a broadcast journalism school. Some primarily teach the theory behind journalism, while others emphasize hands-on skills. Often the best way to learn something is to actually do it. In addition to providing an in-depth education, this approach allows you to immediately begin assembling work samples to show potential employers.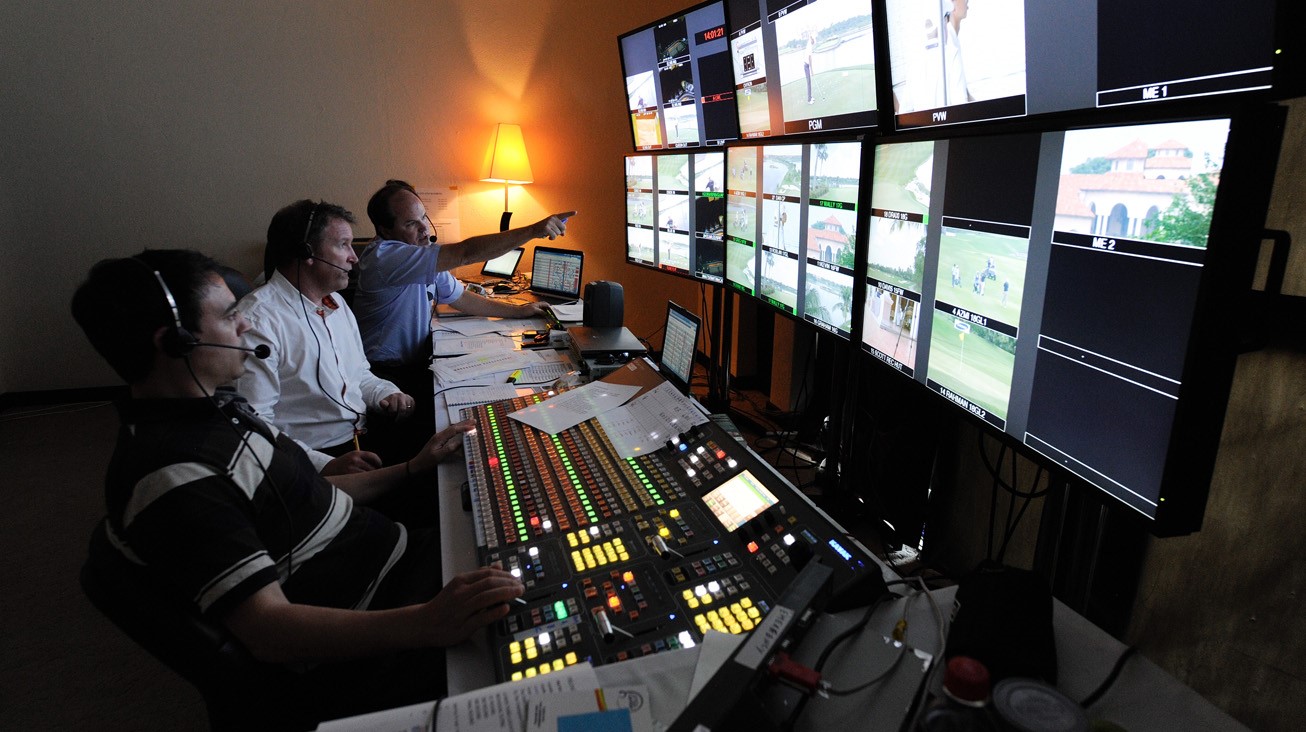 Of course, it is often said that "its not what you know, but who you know" that leads to success. The right broadcast journalism school can help you with that too…  
4. Connections Make the World Go Round
One thing many people new to this field note is that, despite being a high pressure environment, broadcast journalists look out for their own; they help each other out wherever possible, and rally together when the going gets tough.
Making friends within the industry is both possible, and essential, in order to get ahead. If you went to broadcast journalism school, stay in touch with your classmates. They know you, and your abilities, and can provide valuable referrals. Also, make it a point to talk one-on-one with any guest speakers who visit your school. Make sure you have plenty of business cards, and develop a brief "elevator speech" in which you quickly communicate who you are, the skills you possess and your employment goals.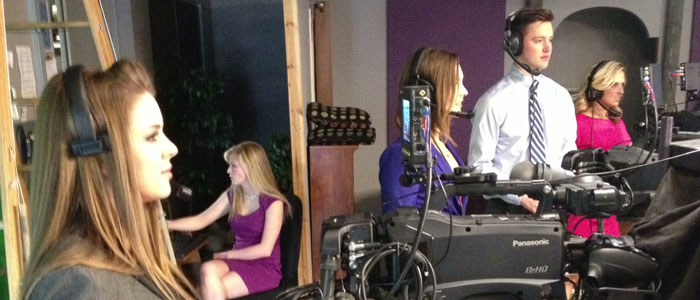 And whatever you do, make sure you pay it forward. Help others out by letting them know about any job openings you come across, or recommend your talented peers wherever possible. Karma operates at full power in this industry!
5. The future belongs to multimedia journalists.
Not so long ago, everyone was a specialist. Reporters never shot, producers never edited. That business model is rapidly disappearing. The arrival of easier-to-use digital equipment, along with pressure to "increase the bottom line,"has made multimedia journalists a valuable commodity.
Look at the popular broadcast journalism job boards, and you'll find listings for "preditors:" producer editors. When you watch well-known programs like Dateline NBC, you'll see the work of multimedia journalists. Given the choice of sending five people to cover a story, or one, assignment editors overwhelmingly choose to send one. On the local level, so-called "one man (or one woman) bands," where one person does all the field shooting and reporting, are very common.
Many new job openings are with digital content providers, cross-platform services that value staff members who can cover multiple positions. Even newspapers are looking for "video journalists," as hard copy readers are replaced by online subscribers.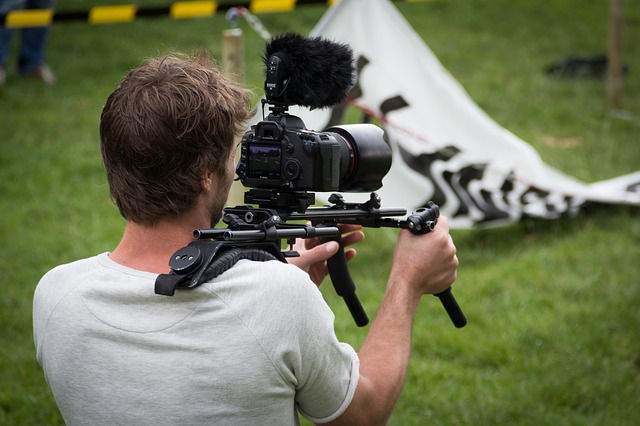 Got your own tips or interesting stories from the field? Any experiences getting into broadcast journalism to share with the group? Let your voice be heard in the comments below!
by nyfa