By now you'll have already heard the massive furore that was caused by Seth Rogan's The Interview, the North Korean-lampooning movie which sparked an international diplomatic headache. As a unique and surprising turn of events, the release controversy may end up going down in history and studied at film schools as a case study for years to come, and at the very least it raises some pretty huge questions about the nature of parody and how best to respond to terrorist threats.
But for now at least, the dust has settled and the movie has finally been released… albeit in online streaming format only.
So, how to watch The Interview? Putting aside the fact it's getting lukewarm reviews, you probably want to watch it to see what all the fuss was about. Here, we talk you through your online streaming options.
How to Watch The Interview: Online Streaming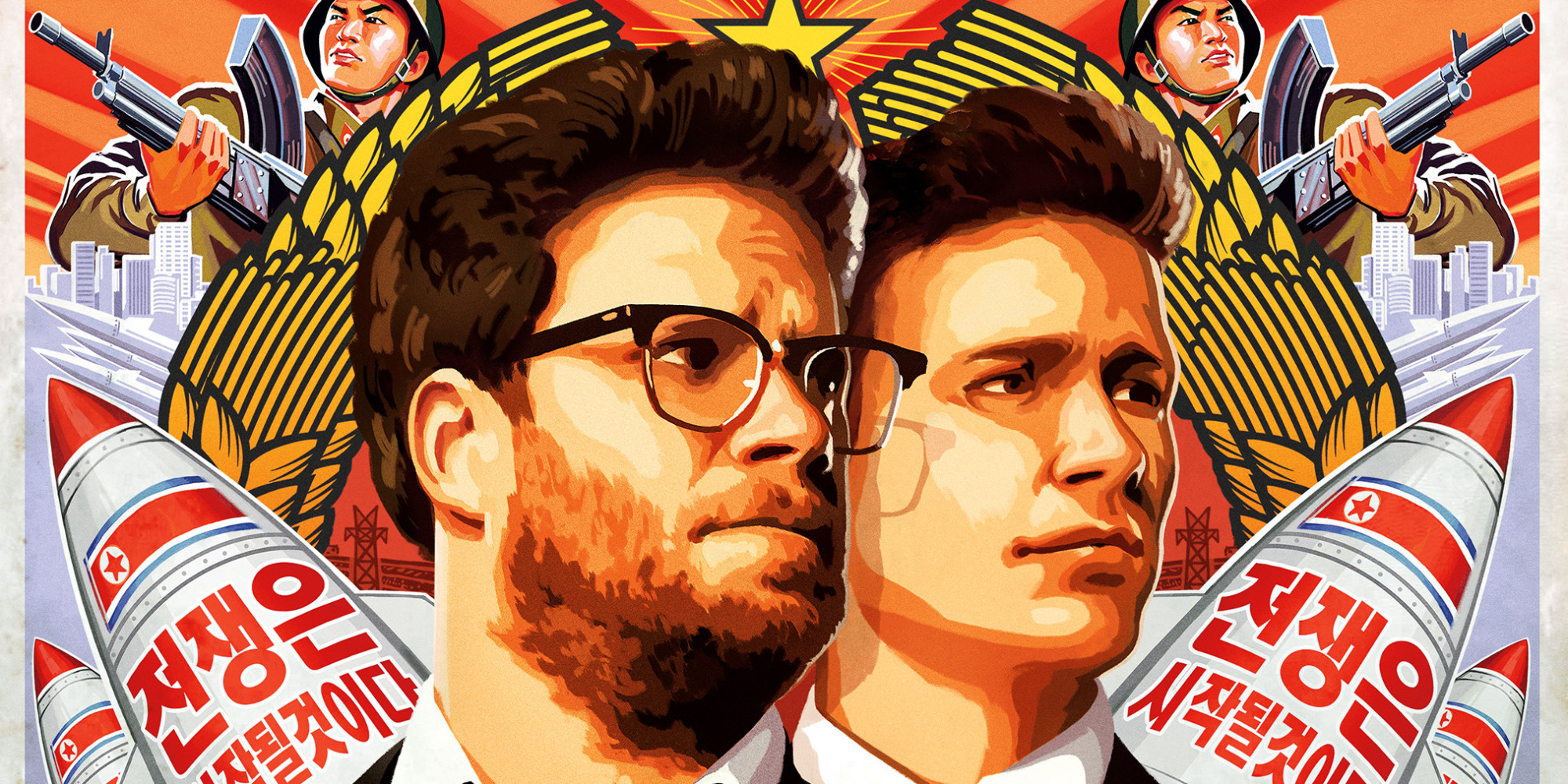 Firstly, you'll be wondering how much The Interview costs to stream. Here you've got two options – if you want to rent it (for up to 48 hours), it'll cost you $5.99 or you can buy an unlimited pass to 'own' the stream for $14.99.
Here's where to see it:
Sony's House (Ideal Desktop Option)
Sony has set up a website specifically for streaming the movie – head over to SeeTheInterview.com with your credit card at the ready, and you'll be watching it in no time.
We've tested it in most desktop browsers and it performs fine, although it should be noted that payments are being handled by Stripe and that they don't offer support for PayPal (or anything else that isn't one of the major card names).
Google Play
If you're looking to stream on a portable device or tablet, Google Play is probably your best bet aside from YouTube (see below). The Google Play app will work on some iDevices as well as nearly all Android devices, and is an excellent choice for playing it on your TV: hook it up with either Roku, Nexus TV or the new Chromecast dongle and you're good to go.
YouTube
It's not everyone's first choice for renting/buying feature length movies, but Sony seems like they're trying to change that by offering The Interview on YouTube.
To get it there, head over to YouTube's official portal for buying or renting movies. This will work in a desktop browser (again, we've tested most of them and it streams fine) or through the YouTube apps for Apple TV, Playstation and Xbox.
And speaking of Xbox…
Microsoft's Stream
Microsoft have put The Interview up for those who have a Windows 8-powered phone or tablet, and it's also accessible through the Xbox. You can also watch it via Xbox Video on any standard desktop web browser – Windows or Mac OS – but you'll need a Microsoft account to sign in to first.
How to Watch The Interview in the UK
Don't live in the US or Canada? Bad news for those wanting to stream The Interview: you can't.
Probably to the real-life Kim Jong Un's delight.
Any of the options listed above only work if you're connecting with a US/Canadian IP address, and can pay with a credit card from one of those two countries. Of course, there are ways and means around those restrictions, but they're quite laborious from a technical standpoint and can get a little fuzzy when it comes to the legalities. Speaking of which:
A Word of Warning…
Given both the confusion of where to watch The Interview as well as the fact that it's available for online streaming only, there have been reports of plenty of spammers and scammers trying to take advantage of this. It should be noted that if you find The Interview available anywhere other than the above listed locations, chances are very high that it's not an authorized source and you're putting yourself at risk of both malware and illegal copyright infringement by clicking such links. These sites are used for speed dating. If you're still considering breaking the law in an attempt to watch it for free, ask yourself if wading through a thousand spammy websites and dead links before you find a working stream is worth it just to save a few bucks.
So that's how to stream The Interview online (legally!) Have you seen the movie yet? If so, what did you think of it? If not, why not? Let your voice be heard in the comments below!
by nyfa