Since everyone and their dog have a digital camera these days, many art and commercial photographers are toying with different ways to express their creativity. While still staying true to their photographic background, many have chosen to expand their art to other mediums as well. This may include digital manipulation using a tablet, collaging on top of images, or painting directly on printed photographs. Whatever the medium, these photographers are bridging the gap between photography and other forms of artistic expression. While many photographers have been using this form of expression for decades, many new and upcoming photographers are jumping on the bandwagon and using new forms of technology to manipulate their photographs in a way that sets them apart from the rest.
Ben Hecht
Ben Hecht is a truly unique mixed media artist, using original photographs and painting over them with handmade encaustic paints (made from beeswax). Instead of purchasing paints, Hecht creates all of his paints from scratch. He sources his beeswax locally, mixes it with dry pigments in his colors of choice, and adds crystallized resin to finish the process. He prints his photographs large scale (often over 40 inches on any side), and then manipulates them through the use of paint. He tends to play with photographs of the ocean, manipulating them by adding greens, blues and whites, creating a beautiful 3D piece of work that is part photograph and part painting.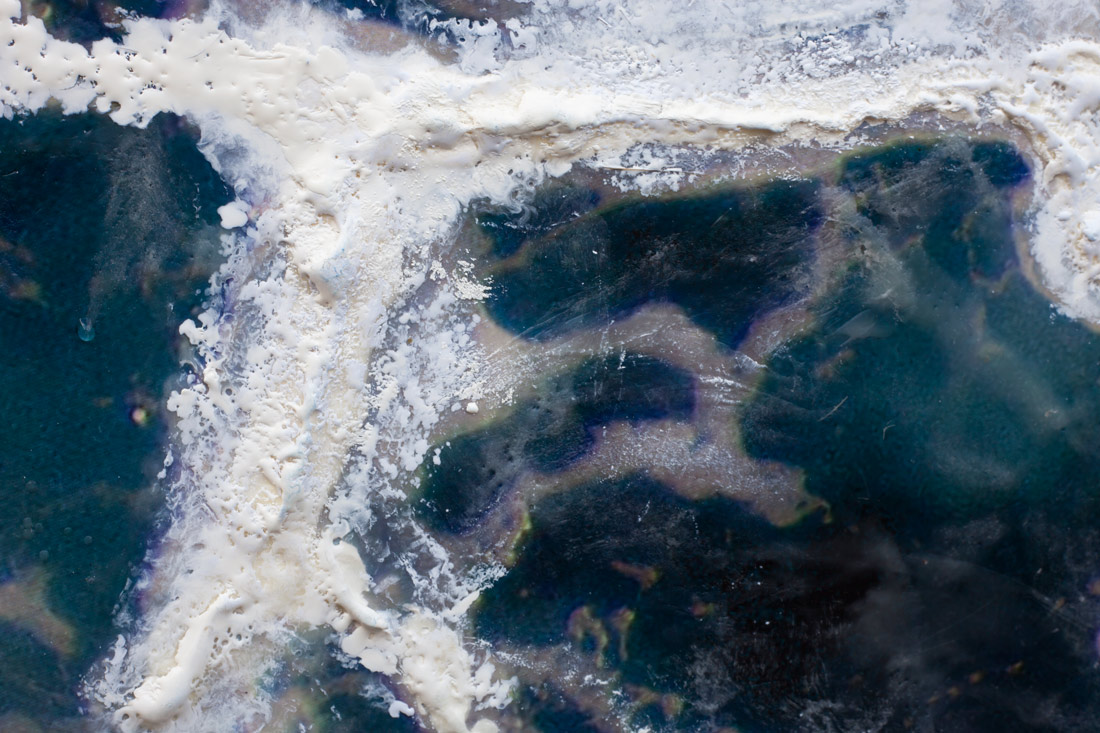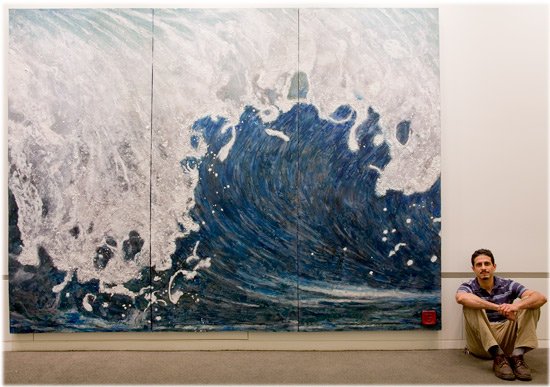 Jeff League
Jeff League works with the same medium as Ben Hecht (using encaustic paints, which are made from a mix of beeswax, resin, and sometimes pigment), although his final products are completely different. He began by primarily shooting Polaroids and black and white images, and has since begun to branch out and explore the possibilities of the combination of photographic prints and paints on canvas. His work focuses on the exploration of myth and nature, his choice of medium reflecting that (encaustic paint was originally used by ancient Greeks and Egyptians). He typically works from photo transfers, which he paints over in a sort of collage-like fashion.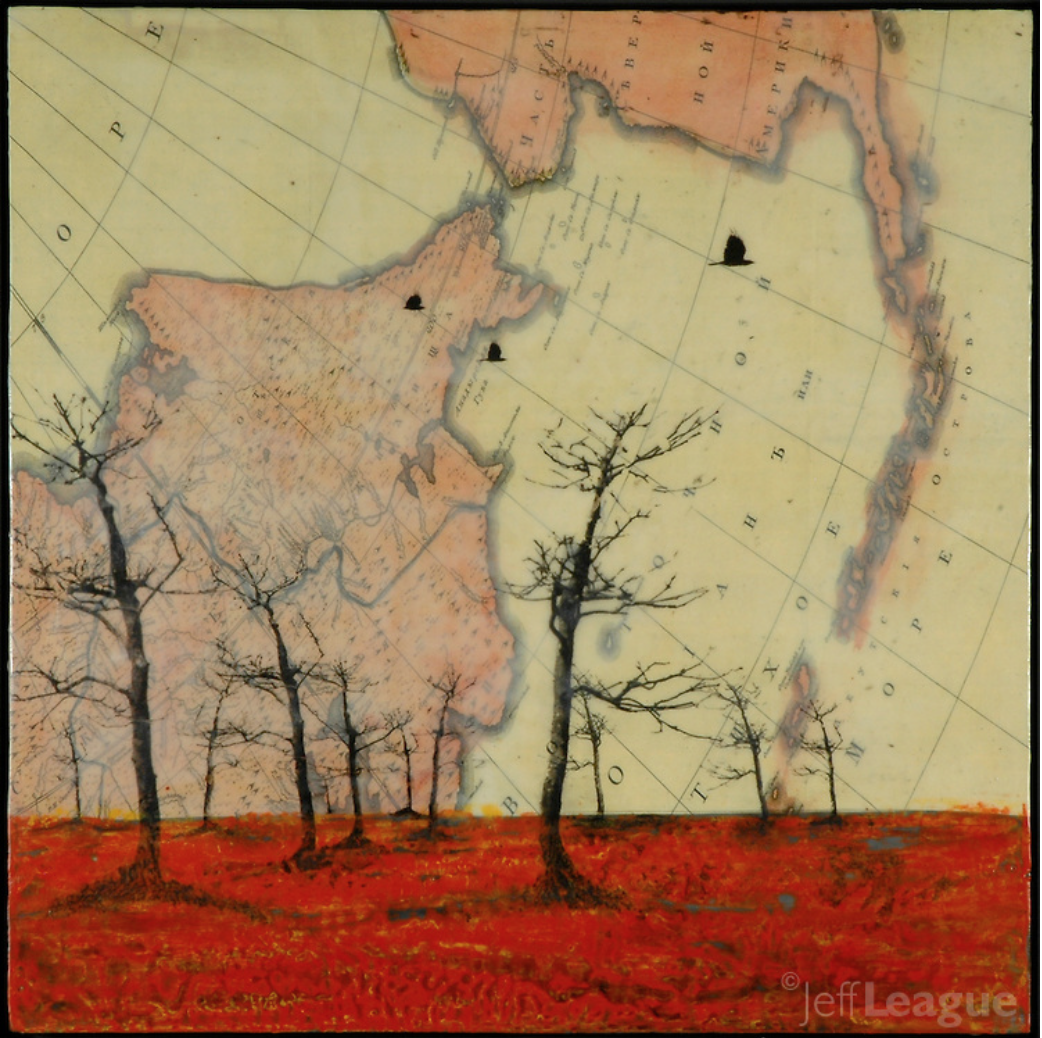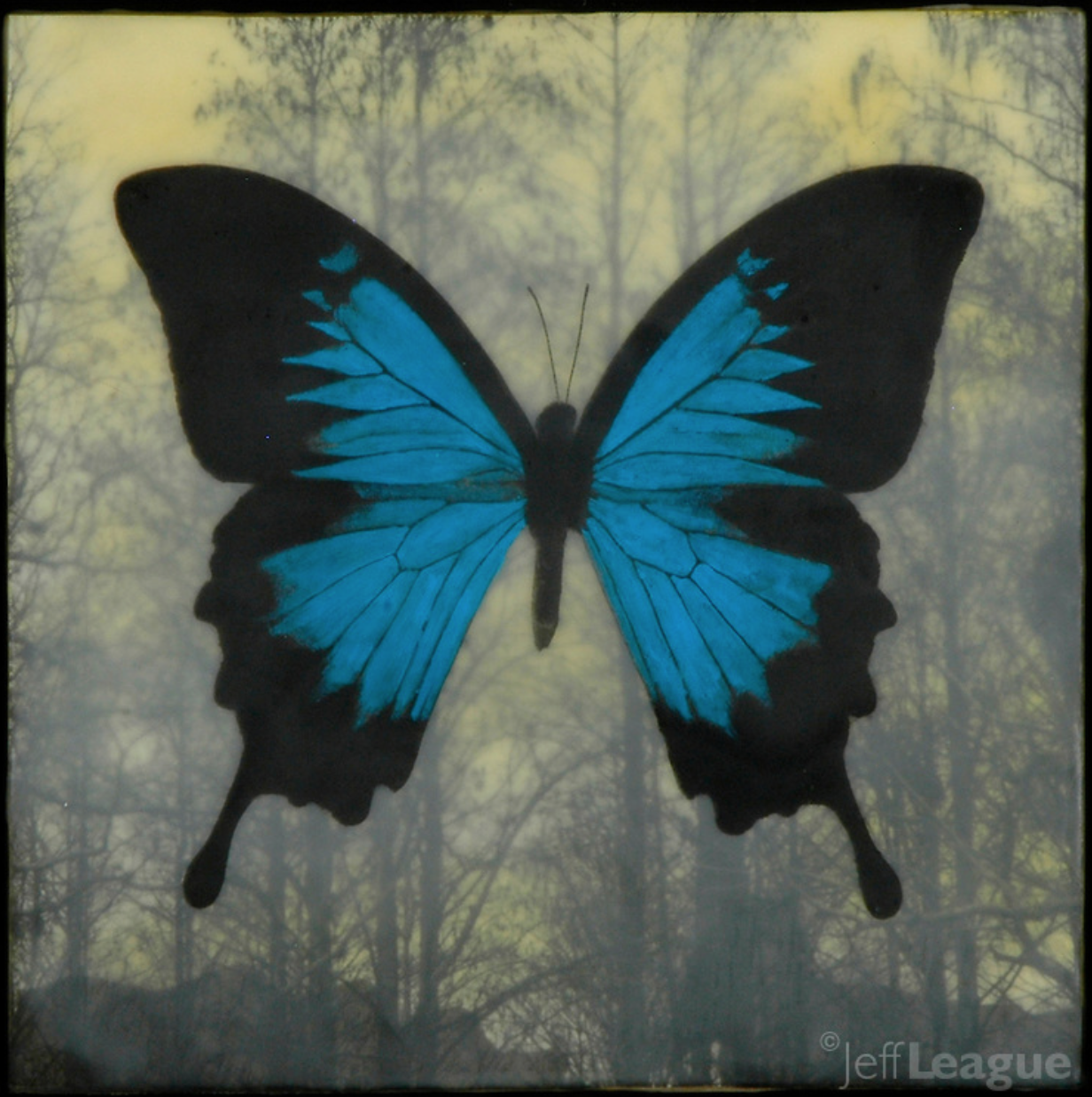 ­­Judith Golden
On Judith Golden's website, it states that Golden "innovatively explores the intersections between reality and illusion by combining traditional techniques and contemporary cultural references, handwork and technology, rational discovery and uncharted flights of fancy". Golden begins with a photograph, and then expands upon the mundane acts of everyday life by adding a bit of magic and mystery to the photograph by work of her own hand. Most of her series revolve around a particular subject or photograph, which she then manipulates in different ways in order to create many different works of art that form a cohesive whole.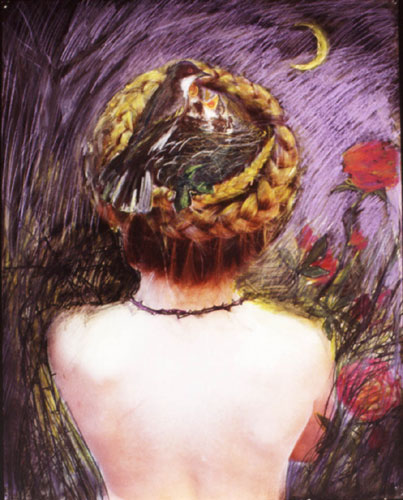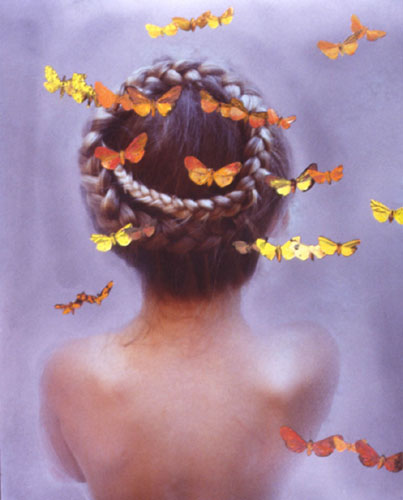 Jeane Vogel
Jeane Vogel is a mixed-media photographic artist who works with plenty of different mediums, ranging from Polaroids to watercolors to infrared images. In one series, Vogel takes Polaroids and paints or draws over them in order to accentuate particular parts of the image or create a more dreamlike scene. In another series, Vogel takes photographs and incorporates them into watercolor paintings. Sometimes the painting is an extension of the photograph itself, and sometimes it simply compliments the photograph. Although she works with many different mediums, she is known primarily for her photographic work.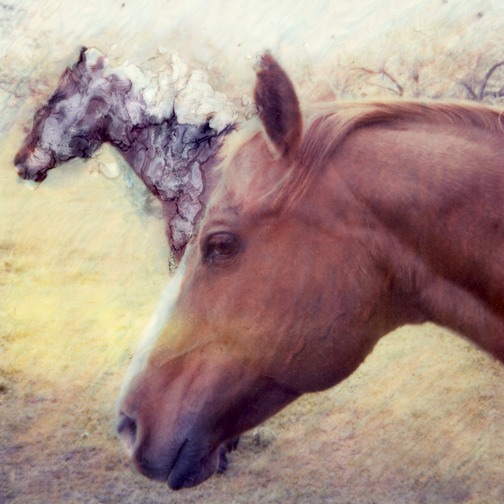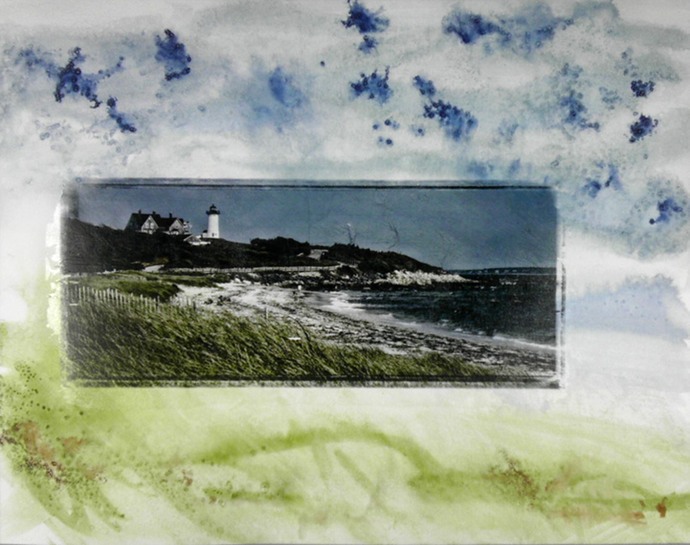 Amber Isabel
Amber Isabel is a Dutch photographer who is taking the mixed media photography world by storm. Her series entitled "The Things You Put into Your Head Are There Forever" depict beautiful ladies who seem both calm and trapped within themselves at the same time. Her use of mixed media makes viewers wonder exactly how she managed to create the photographs in this series, since it is not immediately apparent whether she altered them by hand or used digital means. Her work is very minimalist, which is in tune with how many photographers are working these days. In some ways, her photographs feel as though they could be taken straight out of a fashion magazine, although the way in which she alters them makes them have an air of darkness that cannot be shaken.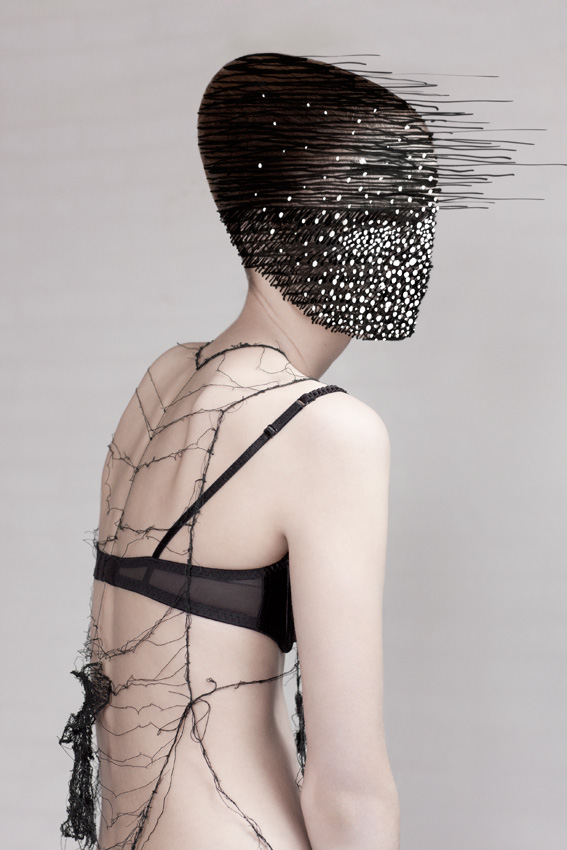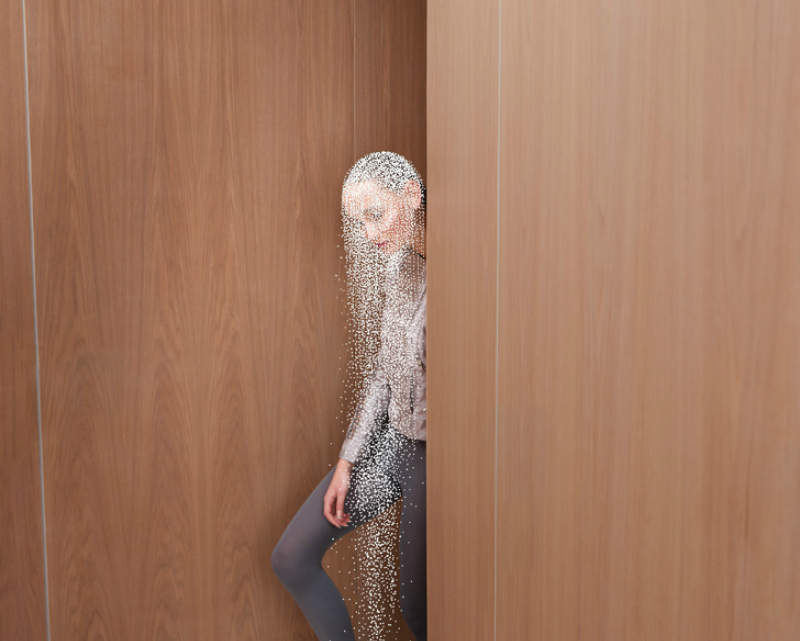 Maurizio Anzeri
Maurizio Anzeri works in a slightly different fashion than those above, opting to embroider over found vintage photographs instead of using his own. The end result is not so much about the photograph itself as it is about what the embroidery says about the subject. In the majority of his images, Anzeri all but completely covers and distorts the faces of the subjects in the photographs. What does this say about these people? Some may find that his embroidery brings the aura of these people to light, or that the embroidery has a sort of underlying psychological meaning. These embroideries can be seen as masks, or even extensions of the people themselves.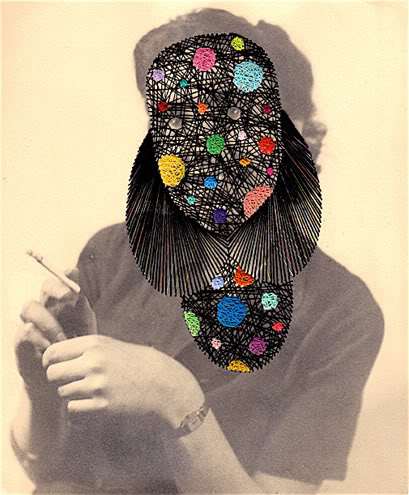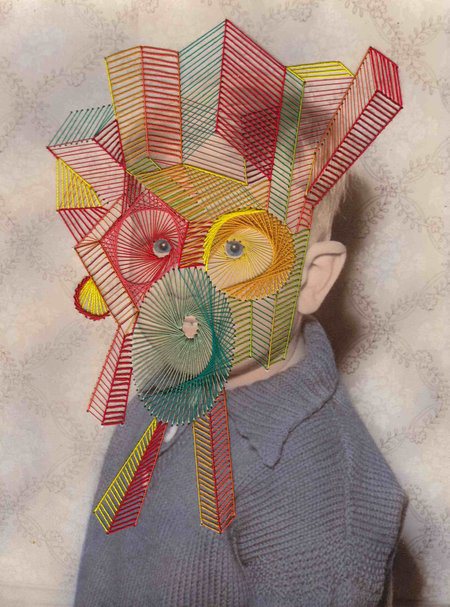 While all of these photographers are very different from one another, they have all realized that sometimes meanings cannot be expressed through one medium alone. What a photograph says is not the same as what a painting of the same subject would say, and vice versa. Many artists tend to get stuck in a rut of working with the same medium over and over again, but these photographers have learned that they can say much more by expanding on their artistic practice and allowing different mediums to enter into their studio.

by nyfa