As a voice/theatre student in college, I auditioned for many musicals for the university theatre company and for summer stock theatre. I wasn't as fortunate as students are today. There was no Internet with helpful articles to read. I had to rely on books and instructors to assist me and teach me how to properly audition. I think my best teacher was the audition process itself. Mantra for the day: The More You Audition – The Better You Get!
I will list some helpful hints for auditioning but the most important thing to do IS audition for as many musicals as possible. Don't worry if you THINK you're not right for any part. You never know what the director/producers are looking for! Even if you are NOT cast in a show, go to the next audition. Each audition will make you better, more confident and it will be easier to go through the process.
As a producer/choreographer I watched for the confident, well-dressed and best prepared people. THOSE were the ones I chose for call backs. The following suggestions will help you prepare for your audition.
PREPARATIONS:
When you call to schedule your audition time, make sure you have nothing else planned for that day. Ask where, when, the exact time, how long is the audition time and what you need to bring to the audition. Find out whether you'll just be singing or if you need to prepare a monologue, if you will be reading dialogue and if you will be dancing. Generally auditions are two to three minutes long. Make sure you have a monologue that shows your strengths and is a minute in length. Your music piece should be sixteen bars of a piece that shows your range. Dance auditions are usually held separately and later after the individual auditions. If you are required to dance, bring appropriate clothes and shoes.
Acquaint yourself with the musical you'll be auditioning for – either read the script, watch a movie or video, check the Internet, YouTube or attend the show. If you're auditioning for summer stock, find out the theatres attending and do some research as to what they're planning for their summer schedule. Be informed. Your audition will be better if you know what part you want. You will be confident and have a better audition.
Make sure your resume is up to date and have a professional head shot. Your resume should be one page and your head shot should be attached and look professional. That is the first thing a producer/director sees. Make a good impression. If you're not sure your resume or head shots are correct – do your homework and research it. Prepare your music. No large books. Remember – it should be only 16 measures. Photo copy the piece, tape it together accordion style and make sure it is easy to read for your pianist.
Prepare a musical piece that is in your range and that you feel comfortable with. Do not prepare a piece from the show you are auditioning for unless you are asked to do so. Find something that might be similar.
DAY OF AUDITION: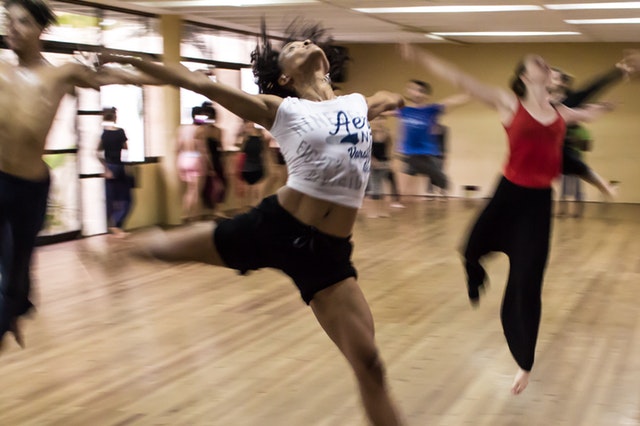 BE ON TIME!!! DON'T BE LATE!!! I can't emphasize that enough. Arrive at LEAST 30 minutes before your scheduled audition time especially if it's an open audition. Check in, know where you are auditioning, ask where the restrooms are and where, if any, is a warm up area/green room.
Dress appropriately. Ladies – don't dress like you are going to the club. "Ho" dresses, deep cleavage, micro-mini, 7 inch spike heels do not impress. Dress in good taste. Be comfortable in your attire so that your audition exudes confidence. Gentlemen – baggie pants around your behind, old tee shirts with brand names spilled across them and baseball hats are NOT what you should wear even if YOU feel they might be part of the "costume" you will wear for the show! Jeans are acceptable unless they are so TORN you look like you ran through a leaf shredder! Use common sense when dressing for an audition.
Come warmed up. Rise early, sip warm (not hot) water with lemon and honey, stretch, vocalize and breathe. Our bodies are stiff in the morning. Early auditions are a beast but you can conquer them with a good attitude. Avoid caffeine, dairy, energy drinks, soda and heavy foods. Tell yourself you will be great! Positive thoughts. Avoid worry! Arrive EARLY! Find a place you can warm up. Run scales, mouth exercises and other warm up techniques taught by your instructors.
PROFESSIONAL HELP FOR A GREAT AUDITION:
Look and act confident as you walk on the stage. Watch your posture. Slouching and shuffling indicates lack of self confidence. Keep your shoulders back, walk tall, head held high and step confidently on stage. As you take your position center stage, smile, address the producers with "Good Morning (Afternoon)" or "Hello" and announce your name, your musical piece you'll audition with and/or monologue piece. Indicate to the pianist you're ready. Take a deep breath just before you sing your first note. Begin! Don't tap out the beat or snap your fingers for the pianist as you begin to sing. You should've gone over your music in the brief moments you had before your audition. Doing that on stage is unprofessional. If for some reason the pianist doesn't play your music exactly as you indicated or you forget your words, just breeze over it, keep going – finish with a smile and a thank you and leave with confidence. Don't say "Stop", berate the pianist or make excuses. That was for high school – leave it there – this is professional theatre.
Do not have gum or a throat lozenge in your mouth. Sing with expression. Don't overdo hand or arm motions or try to dance. Don't grab your clothes or play with your fingers or hands. Just SING. Use your technique that you have learned and do the best you can. With the monologue, keep the stage movements simple and unencumbered. Don't try to stage the entire monologue. The producers/directors want to hear your voice, projection and interpretation of the monologue. Make sure your have TIMED your audition to the required time given. Nothing worse than going OVER the timed limit. It shows unpreparedness and can annoy the auditioners. There are others waiting.
After your audition, smile, nod head in a bow of thanks and/or say "thank you". Indicate the pianist in a gesture of thanks then walk confidently off stage. Quietly thank the pianist, gather your music and return to the green room to wait for call backs. Present a good attitude. Accept any part you are offered as an opportunity to grow and learn.
Study with a professional voice coach, take acting lessons and "be a sponge" – absorb the world around you and learn from each experience. Have a great audition – hope you get the part!
By Terri Cabral
Designed for aspiring musical theatre performers with busy schedules, NYFA offers a variety of intensive, short-term and long-term musical theatre courses and programs across acting, singing, and dancing disciplines. Visit our Musical Theatre Program page to learn more and apply today.

by nyfa