Manila-born Anthony R. Mottola got quite the wake up call when he realized he wanted to go from musical theatre into becoming a screen actor. Mottola realized his dream of pursuing acting in 2014, when he enrolled in New York Film Academy's (NYFA) MFA Acting for Film program to get hands-on experience working on set and honing his skills to make it in the business.
Since then, Mottola has booked television roles on shows like Netflix's Friends from College, the Unbreakable Kimmy Schmidt Netflix special and is set to appear in the upcoming theatrical film Silent Retreat, starring opposite Sarah Goldberg (HBO's Barry). New York Film Academy spoke with alum Anthony R. Mottola about his switch from musical theatre to screen acting, and how coming to NYFA was the first step in this new career: 
New York Film Academy (NYFA): First, can you tell us a bit about yourself, where you're from, and what brought you to New York Film Academy?
Anthony R. Mottola (AM): First off, this is my first interview/Q&A ever so thank you for reaching out. Also, if this constitutes that I've made it, welp, high-five to myself! 
I was adopted from Manila, the Philippines when I was a baby, and am the youngest of three boys. My middle brother was also adopted from a different part of the Philippines, Legazpi City. We were three very distinct children growing up in Central Pennsylvania. Oddly enough, I'd compare us to Alvin & The Chipmunks – me being Theodore literally because I was (and ALWAYS will be) the cutest.  I also have a little bit of Tigger from Winnie The Pooh in me. A couple months ago my brother found a home video of us in grade school. I was maybe around six or seven, and I was bouncing all over the place, quite literally.
At the age of five, my mother enrolled me in dance class, and I believe she was smart enough to know that there was a reason I had all this energy, and it WASN'T because I was a problem child. I was a creative mind, but I just hadn't realized it yet. I started out as a tap dancer in first grade and, by second grade, I was on a competitive tap dancing team that won awards at NYC Dance Explosion. I was the only boy and I was the youngest team member. I also remember being OBSESSED with River Dance, which was a big thing at the time. 
As I got older, I didn't exactly want to introduce myself to other teenagers as "Tony the tap-jazz-ballet dancer." Then my freshman year of High School, my dance teacher choreographed the musical 42nd Street. I was so scared of getting made fun of by other students, and I remember being at the audition and shaking. Right before it was my turn to audition, I walked out. I walked right out of the auditorium and went home. When I got home, the phone rang and my dance teacher gave me the part of Andy Lee (the guy who tap dances) even though I walked out of the audition. I believe there are moments in one's life that almost scream: THIS IS DESTINY. After that, I got my first professional musical theatre job (and my first paycheck) from a regional theater called Gretna Playhouse during my sophomore year of college in the musical The King & I. 
Here's the thing though: I knew I was good and I did enjoy performing but, at the end of the day, I wasn't ever quite fulfilled. That's when NYFA came into the picture; when I really started to question what I really wanted to do, and why exactly I needed to perform.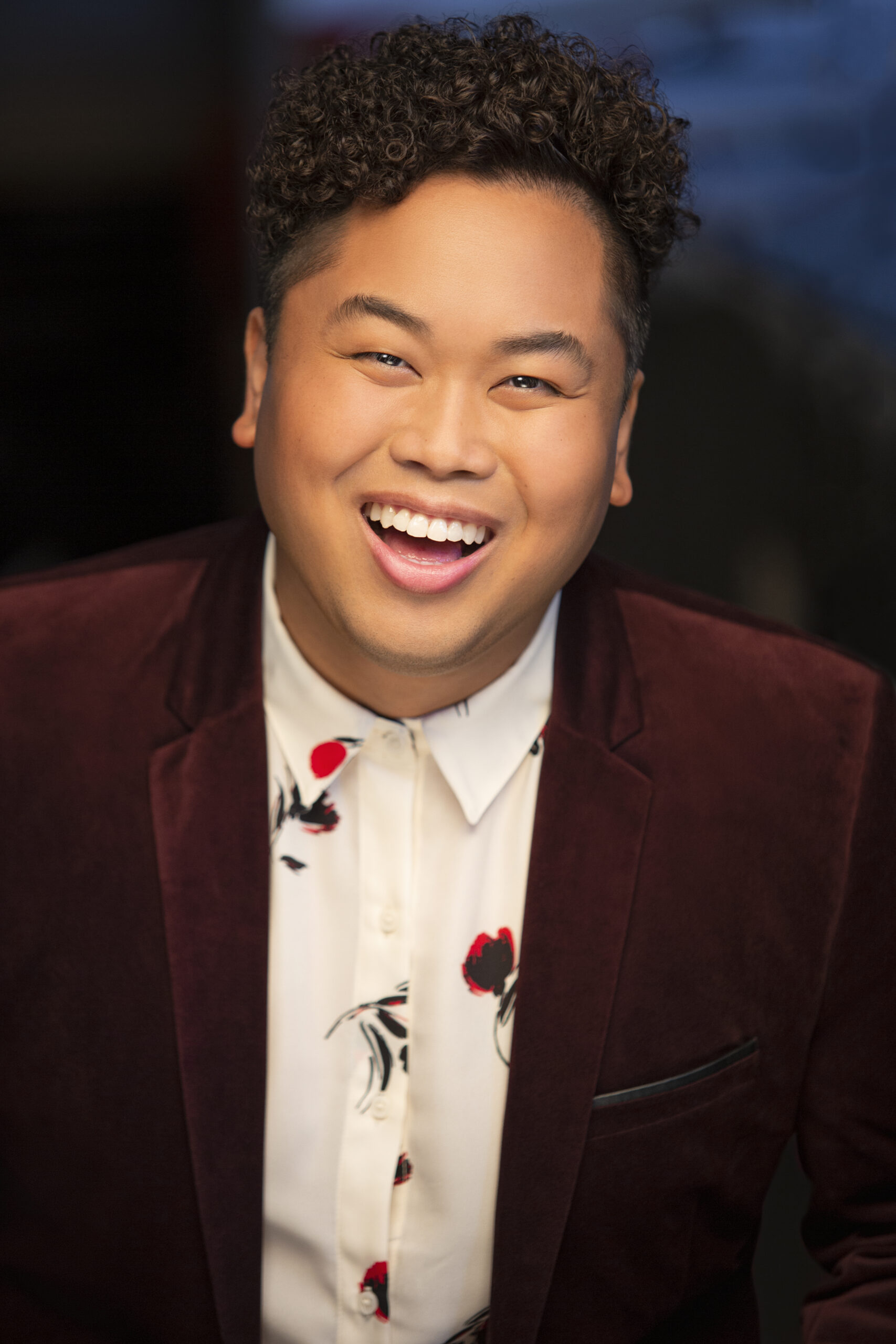 NYFA: What was your experience like with the audition process for film and TV?
AM: I gotta say, auditioning for TV and film is a completely different world compared to auditioning for stage plays/musicals. Truthfully, post-graduation was a bit of an adjustment for me. I had moved back from LA around April of 2017 and decided to take a year off from the business altogether. Honestly, I was going through a tough transition and feeling a bit lost. I graduated from NYFA in 2016 and didn't exactly hit the ground running after that. I hit the ground flailing until I decided to move back home. I essentially walked away for a bit and wasn't sure I would go back. What people say is true, it [the entertainment industry] chews you up, and spits you back out. 
I just couldn't stop thinking about acting, though. I kept thinking, "well, what if," because I was working a retail management job, which I was grateful for, but let's be honest, it was a bit of a dead-end job for me. 
I decided to put myself out there again and got new headshots. I chose a photographer based in Philly [Philadelphia], Vikrant Tunious, who was so welcoming and helped me feel at ease. At the end of my photo session, he gave me a four page PDF file of agencies on the East Coast and I emailed each one of them in hopes of getting myself back in the game. Well, NONE of them emailed me back. I was literally about to call it quits when I noticed that I missed one.
An agent named Will Ball had just formed his own agency named VIE Model & Talent. I tried to submit via his website, but my materials were not going through. I emailed him with no expectations he'd reply when, low and behold, he shoots me an email back the next day. We met in Fish Town, and he signed me! That was around May 2018. By the end of May, I had my first professional audition for this Netflix show called Friends From College, which was shooting the second season at the time. I essentially had no idea what to expect, but I went in, read the lines and, the next night, I booked it! Will called me and told me that I actually booked a role that I didn't even audition for, which, looking back on the episode, I was so grateful for, because they showcased me even more in my new role than if I had booked the role I initially auditioned for. So that was my first screen audition ever. Booked it. Taft Hartley'd. It was insane.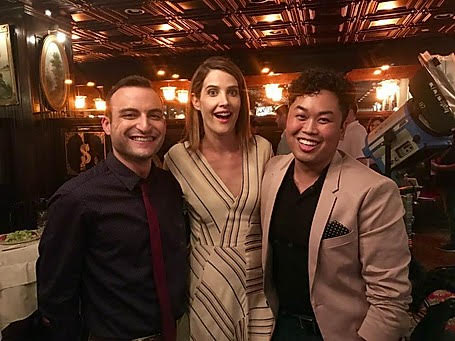 I got to spend the day with Keegan Michael Key, Fred Savage, and Cobie Smulders, as well as the rest of the main cast. The whole day was a bit surreal. Keegan and Cobie were the first actors to welcome me on set and the director went right up to me after everything was said and done, shook my hand, and said I was hilarious. Best believe I cried that night with a glass of Pinot Noir. 
After that, I got to really experience the ups and downs of a working screen actor. Following Friends From College, I booked a co-star role on Comedy Central's Broad City, a co-star role on FOX's pilot show for Almost Family, and AMC's Dispatches From Elsewhere. All great, and varying on-set experiences, where I learned a lot. My scenes were actually cut out from all three….well, I never even had any lines in Dispatches From Elsewhere, but I was contracted as a co-star. Seeing yourself cut out on TV is the toughest feeling but, to this day, you gotta remind yourself that it's never personal. "That's showbiz, kid!" I was VERY lucky and fortunate to get a 1.5 minute scene on Friends From College, and I'll always be grateful for it.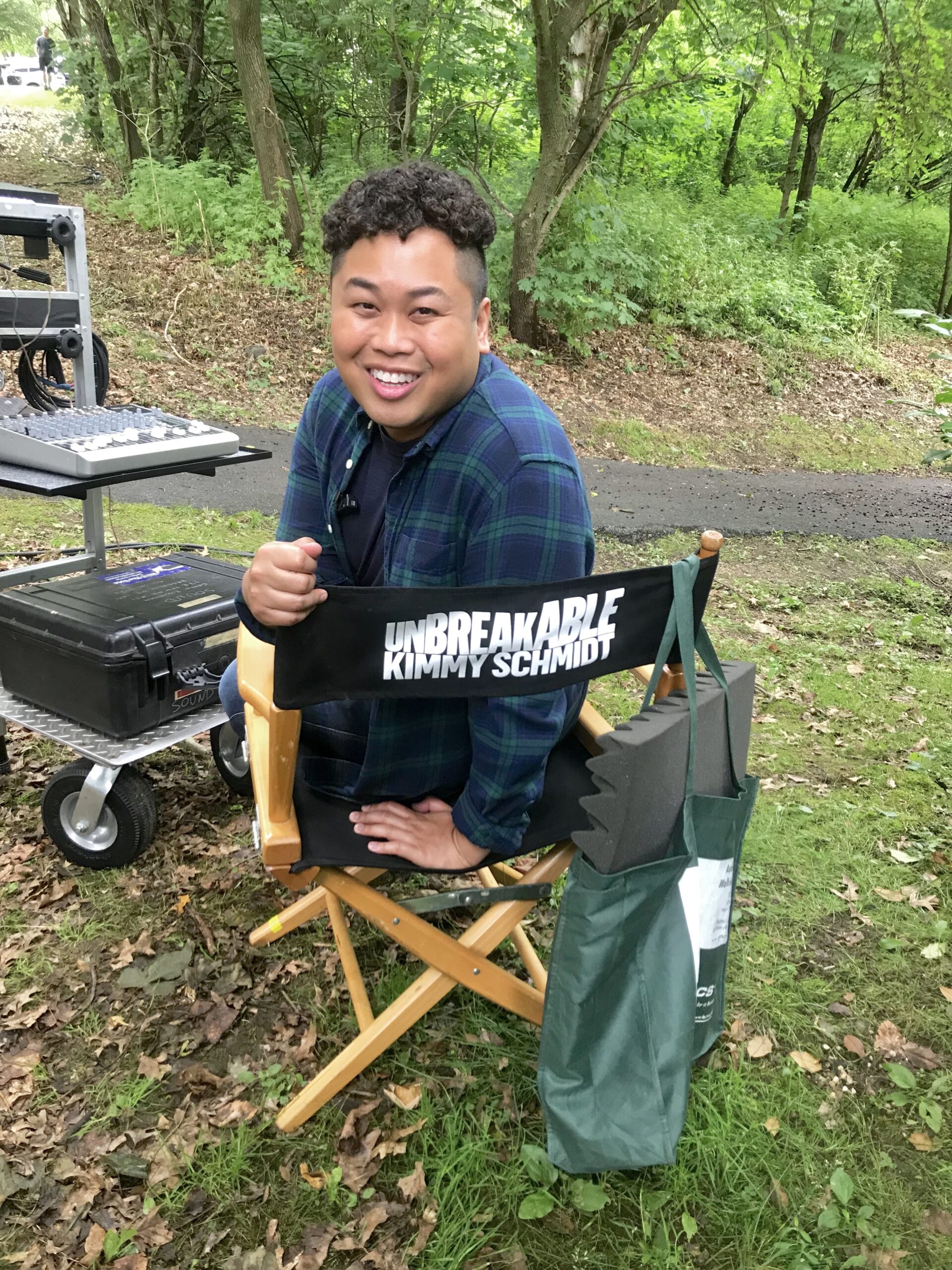 NYFA: Congratulations on your role in the Unbreakable Kimmy Schmidt interactive Netflix special. What was the auditioning process like for that?
AM: Now, Kimmy Schmidt, that was something special. I LOVED the show beforehand, so the pressure was on for me. Especially because the tone of the show matched my brand so well. My scene was with Titus Burgess, so….yeah, "no pressure at all." What I can tell you is the auditions are so fast; they're like a blur. Most of the time you get the material 24 hrs before the audition time and, if you're lucky, you get them maybe 48 hours in advance. Still, it's maddening really, and the deadlines are much stricter than you would find for musicals/plays. People work faster because they have to! Also, you're not exactly supposed to pay much attention to other actors in the waiting room, but a lot of times I can't help it. I'm an observer/voguer at heart. 
I went in and Cindy Tolan [the Casting Director] seemed to be working quickly because she knew exactly what Tina Fey wanted. A few days later I'm on set in upstate New York with Titus Burgess and Jane Krakowski being funny. Titus was arguably the most welcoming actor I have met so far. I was fortunate enough to have him share some wise words with me, and he made me feel at ease during our scene. 
A lot of times, the pressure is on once you start your scene, but if you are lucky enough to establish a rapport with one of the stars, the whole scene shines! That doesn't always happen, so I was blessed. I am blessed. And I'm eager to see the finished project!! 
NYFA: Can you tell us more about your NYFA thesis film Unrequited?
AM: I was assigned to write, produce, cast, and act in my own personalized short film. Not gonna lie, it seemed near impossible to pull off. Especially because I am not at all rich. I spent maybe $3,000, and my parents helped me. I can't even begin to express the infinite gratitude towards my parents and my family for their support. I filmed it in my apartment, and my roommate/best friend was my AD. She kept me sane during the whole process, and I'll never forget it. I cast two other actors who I met my first year back in NYC, and whom I trusted as actors.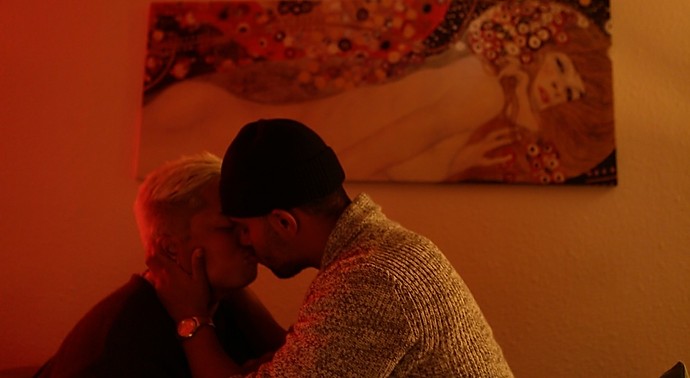 NYFA: What was the inspiration behind Unrequited?
AM: I had to think long and hard on what exactly I wanted to say. What exactly I wanted to put out there, you know? I wanted to say something I knew I would hold dear to me decades later. This short film was the result of at least six rough drafts. It won an award for Best LGBT Short that year and I still have the certificate and the statuette in my room right behind me! Growing up gay, adopted, and Asian in Central Pennsylvania in the 90s into the 00s was, well, it was something. 
I had a diary growing up and writing helped me express emotions I wouldn't express outwardly. I wanted to write my script about a culmination of events and feelings I had endured from my adolescent years well into my young adult life. Unrequited love. Being taking advantage of and not caring about oneself. There was something beautifully cathartic to be said about the situations I put myself in and with the guys I choose to involve myself with. I remember just sitting in my bed, laptop in front of me, and just writing and quietly just crying. I had been so angry for years and I never told anyone. This was my heartache I had been putting into words and I believed, and still believe to this day, that when someone shares their trauma with the world, they have the ability to heal. Heal themselves. Heal others. Heal the world. I do plan on revisiting the topic later on in my life. I can see myself directing later on in my life, for sure.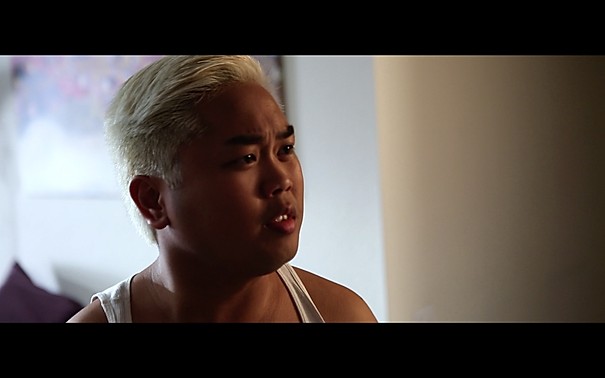 NYFA: What advice would you give to students just starting out at NYFA?
AM: That is such a loaded question! I feel like this will sound cliché and corny but you have to really look into your soul. Acting is more of a spiritual journey than anything. Ask yourself questions. If you're doing this because you think it's cool, you're only skimming the surface. If you stick to the surface, I promise you that you won't last. If it resonates within your soul, you'll find your way. Take it from me. I'm about to be 31, and my life is just getting started.
New York Film Academy thanks actor and NYFA alum Anthony R Mottola for taking the time to speak with us and wishes him the best of success as his career continues to grow. Since this conversation, Mottola has landed a role in the upcoming theatrical film Silent Retreat, starring opposite Sarah Goldberg (HBO's Barry). Mottola is repped by Will Ball (Vie Agency) and Matt Ilczuk (Entertainment Lab).
Editor's Note: The Q&A with Actor and New York Film Academy (NYFA) Alum Anthony R. Mottola by New York Film Academy has been edited for brevity and clarity. 
by nyfa