New York Film Academy Los Angeles alum Valéria Costa was born to be in the film industry. After graduating from NYFA's MFA Filmmaking program, Costa went on to produce work for Netflix, Uber, TLC, NatGeo, Twitter and Spotify. She also began to divide her time between the U.S and her native country of Brazil as a Production Manager for Brazil Production Services. 
Costa has worked on multiple projects both in Brazil and in the United States including Netflix's Hyperdrive and 90 Day Fiance: The Other Way. She also worked on the NYC unit for the Brazilian feature film Minha Vida em Marte and on the set of the shoot for the Get to Know Me music video for Brazil's biggest popstar, Anitta.
Costa recently worked on the Brazil Unit for Netflix productions of Sergio and Street Food: Latin America. New York Film Academy recently spoke with the NYFA alum to discuss some behind the scenes insight on these recent projects, as well as Costa's role as a Production Manager, who specializes in working with foreign productions.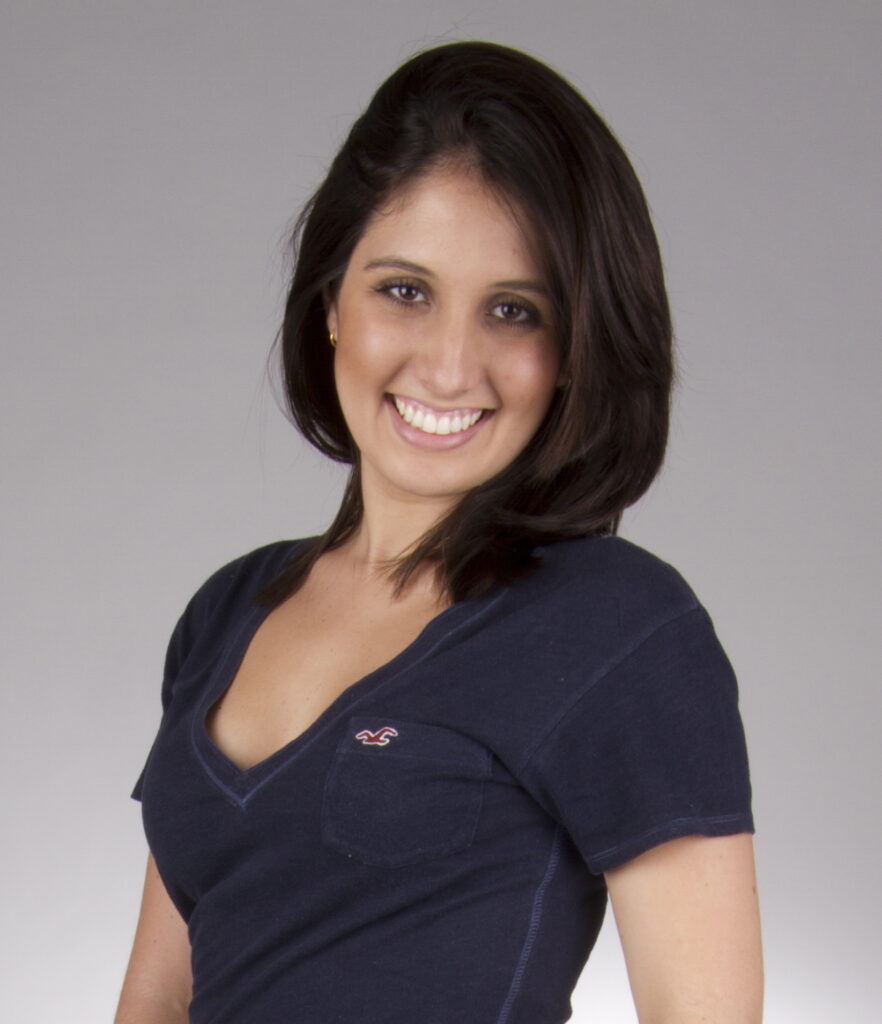 New York Film Academy (NYFA): Can you tell us more about your background and how you got interested in filmmaking?
Valéria Costa (VC): I'm from São Paulo, Brazil and I'm 29 years old. While I was doing my Bachelor's degree in Public Relations, I took acting classes and, once I finished my acting course, I took an internship in a theatre company. During my time there, I had the opportunity to learn about all the other components of a play that wasn't the acting itself. As we went through rehearsals, I learned from the director of the company how to design and operate the stage lighting of the show and also followed her process in choosing and building the play's score, costumes and make-up. All those processes ended up interesting me a lot more than what I originally intended to do there, which was to act. But, I knew that I didn't want to be in the theatre world only, so I decided to start exploring and studying the universe behind the film and television cameras.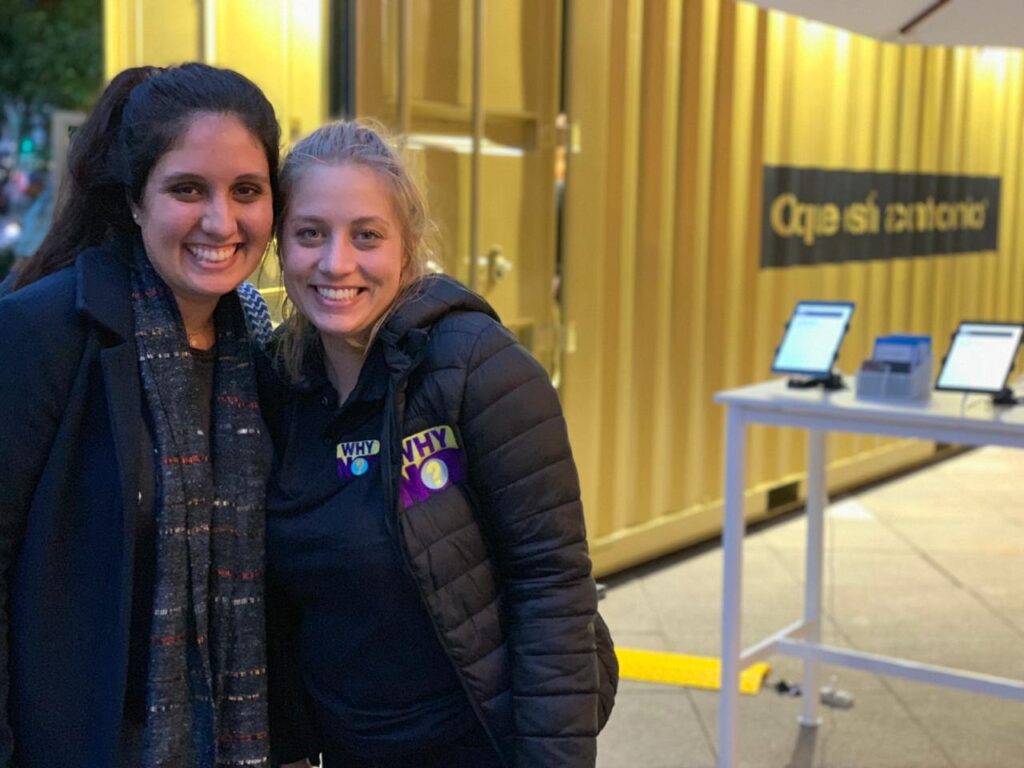 NYFA: That's a really neat story of how sometimes you find what you enjoy when studying something else; it's all about discovery! So how did you end up coming to NYFA? 
VC: After I finished a post graduation course for Cinema in Brazil, I felt the need to learn the practical side of filmmaking. And I've always wanted to study abroad and improve my English, so I decided to apply to the Masters in Filmmaking at NYFA and kill two birds with one stone. 
NYFA: Can you tell us more about your role as Production Manager with Brazil Production Services?
VC: At Brazil Production Services, we act in a very specific niche part of the film industry. I'm specialized in assisting American and other foreign companies that wish to shoot productions in Brazil, as well as Brazilian companies that wish to film productions in the U.S. Due to my experience in both markets, I'm able to understand my client's expectations when they arrive in Brazil or when they plan to have a city in the US as a filming location. So, besides having the usual responsibilities of a Film Production Manager, such as building and managing the production budget, sourcing qualified local crew, overall costs negotiation, overseeing risk assessment and production insurance matters, managing the production's legal paperwork, monitoring deadlines and the production schedule…I also advise my clients on the local filming requirements of the country that they are looking to film at and align their expectations based on the limitations that their chosen location imposes.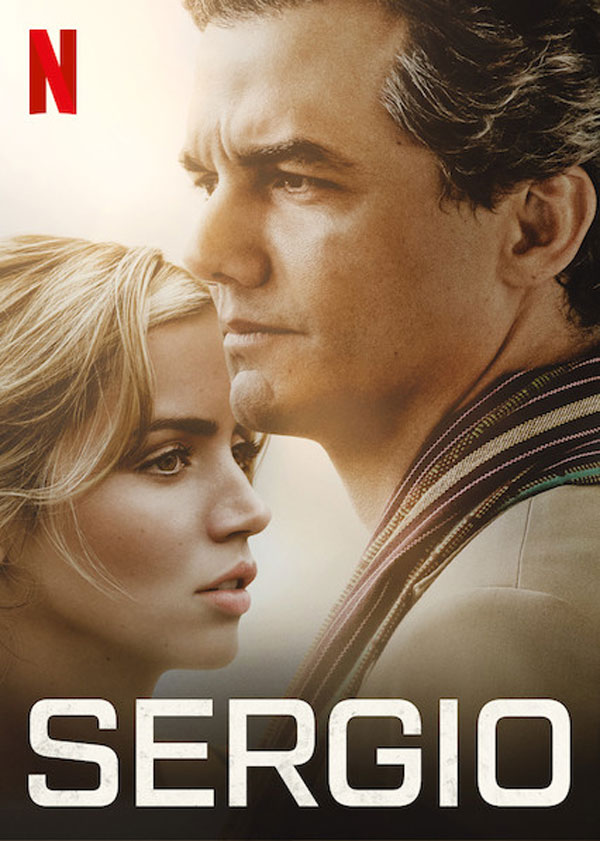 NYFA: Can you go into more detail about your work in the Brazil unit for Netflix film Sergio?
VC: It was a great experience. We had several weeks of pre-production and the challenge to build a 100+ local Rio de Janeiro crew, being the main members bilingual so they could communicate with the American crew that flew to Brazil for this shoot.
We also had to build a temporary production office to accommodate the project needs and, after analyzing the production plan, we felt that the best place to have it was in the Ipanema neighbourhood, in the same hotel where the foreign crew was staying, so we ended up almost closing the entire hotel for the production.
Another big challenge in this production were the underwater scenes that we shot at the Reserva beach in Rio de Janeiro. For those scenes, we decided to bring in from São Paulo the best underwater camera operator in Brazil so we could make sure we were getting the best footage for those moments.
There were also some challenges with both art and wardrobe departments. The scenes filmed in Rio de Janeiro were written as Sergio's flashbacks, so they were set during the 70's and we had to make sure all scene components were true to that time, such as street signs, cars, beach wear, people's wardrobe, accessories, etc.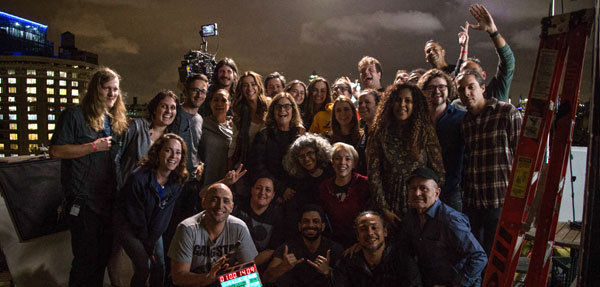 NYFA: What has been your favorite project you've ever worked on?
VC: I have special care for two Brazilian movies that I've produced scenes for in the U.S, which starred a big Brazilian comedian, Paulo Gustavo: Minha Vida em Marte (translates to: My Life in Mars) and Minha Mãe é uma Peça 3 (translates to: My Mother is a Character 3). 
Respectively, I produced the NYC Unit for the first film and the Los Angeles Unit for the second film. It was a great experience and really fulfilling to produce for an actor that is so well known in my home country.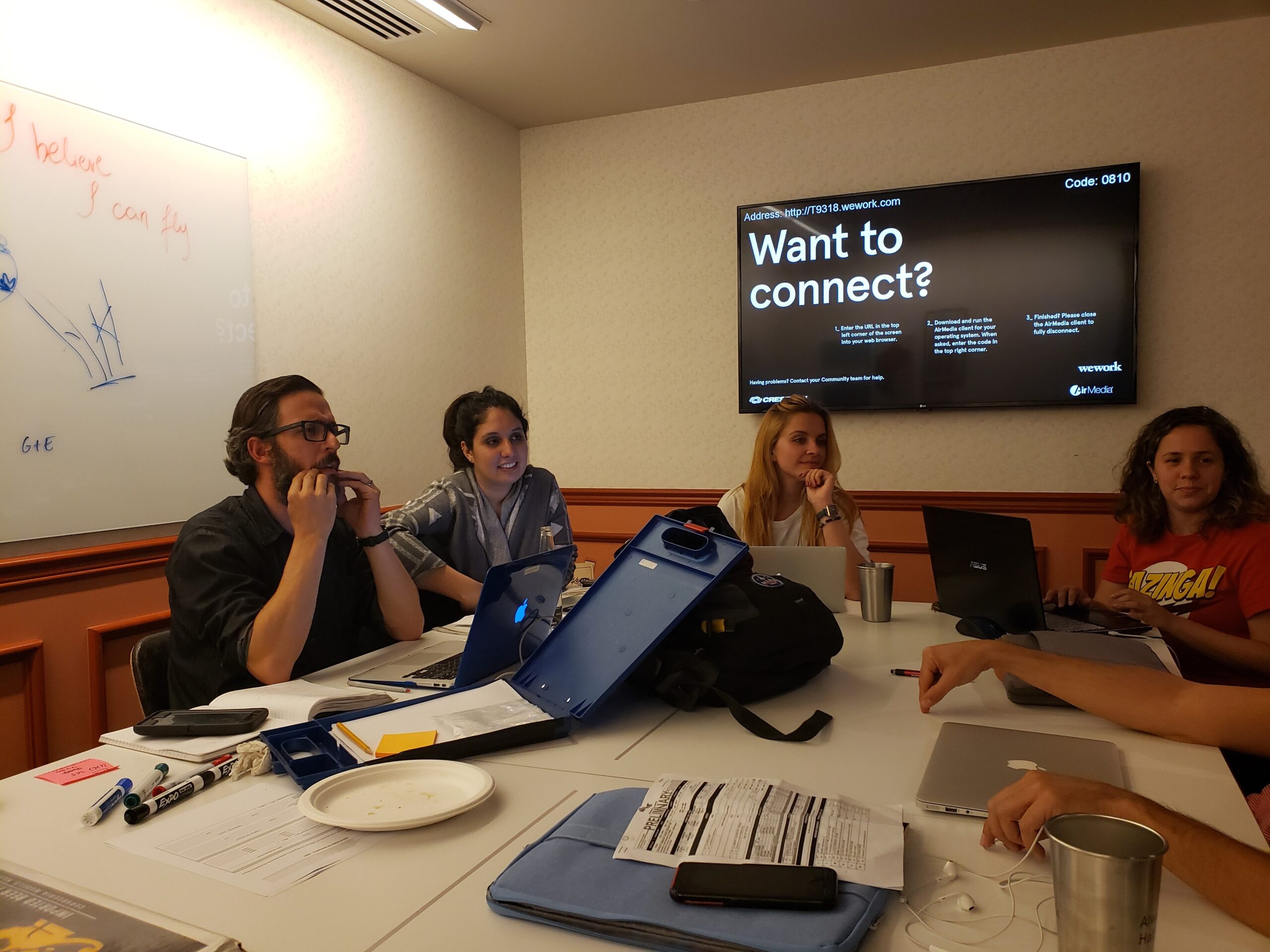 NYFA: You've shot predominately in both Brazilian and U.S markets; What are some of the differences or similarities between working on those two sets culturally or professionally?
VC: I think that, besides the language, the biggest differences between shooting in Brazil versus shooting in the U.S are the processes, especially the bureaucratic ones. For example, the Brazilian customs are very tricky and complicated to deal with, so every time a client wants to ship an equipment or any other goods to Brazil, I have to make sure everything is done the right way, or else we can have packages stuck at customs. 
On the other hand, film permitting processes are different in the US, it has more requirements, especially in LA, and the jurisdictions are more divided between each film commission. 
NYFA: In addition to production, you've also written and directed some of your own short films – how has that helped you as a Production Manager?
VC: The short films that I wrote and directed were all very small productions, which means I had to wear a producer hat also at times – even if I didn't realize it at the time. I believe that helped me to learn how to produce with little resources and how to manage what I had the best way possible and I definitely use those skills today as a Production Manager.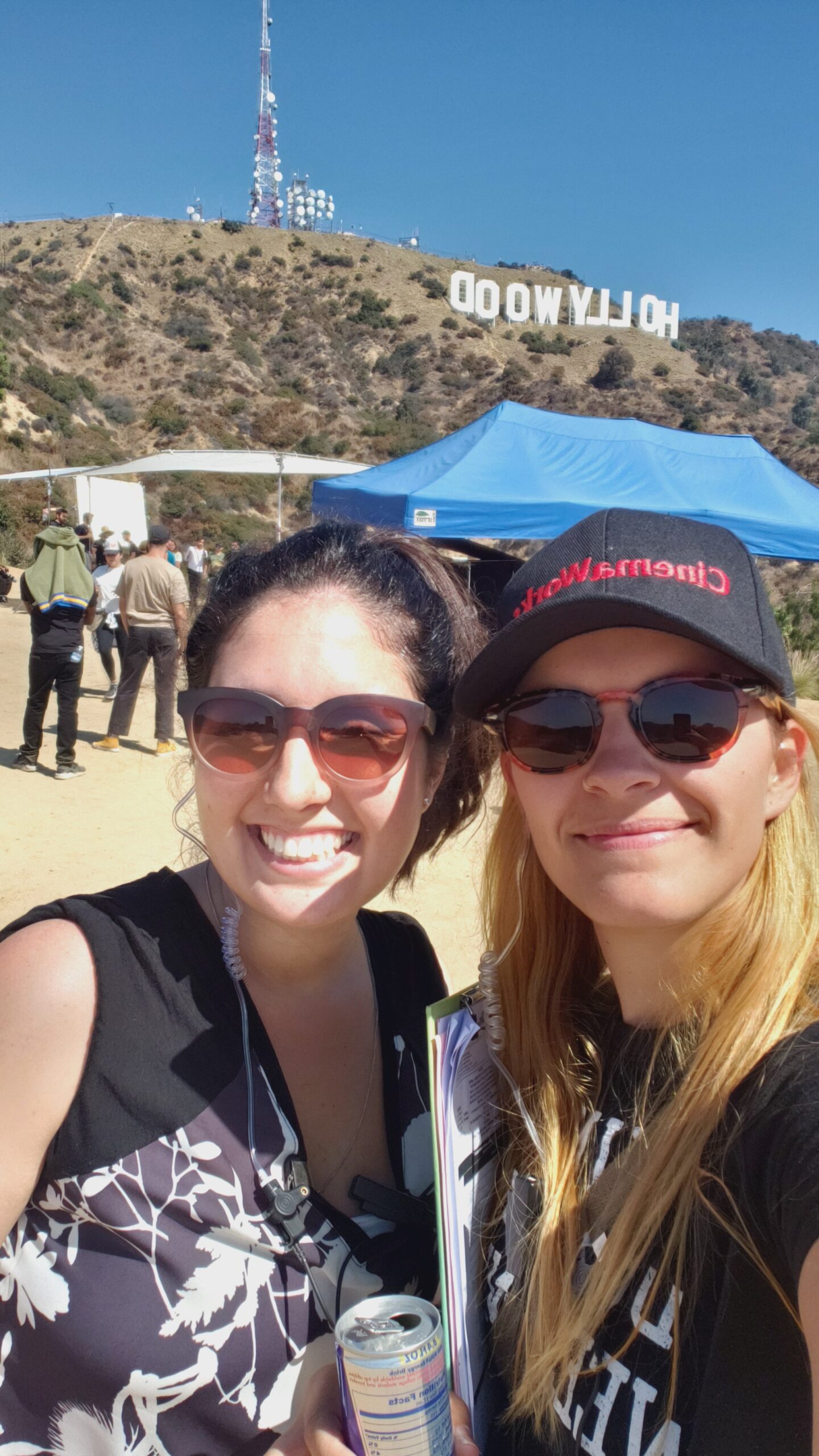 NYFA: Do you have any advice for incoming NYFA students?
VC: There's a Brazilian saying that I believe summarizes working in the film industry for me. It says: "A rapadura é doce, mas não é mole não" which translates to something like "The candy is sweet, but it's not easy to bite."  What we do is definitely not easy. You work long hours, deal with extremely tight deadlines and budget limitations, but I really love making movies and dealing with all the moving parts of a set and once you can see the final product I can guarantee that it's worth it.
New York Film Academy would like to thank NYFA Filmmaking alum Valéria Costa for sharing more about her experience being a Production Manager and congratulates her on the latest successes of her projects; we look forward to what is next from the NYFA alum. 
by nyfa