Screenplays, whether for short student films or Hollywood epics, typically follow a fairly rigid format. However, the art of screenwriting, and what you'll learn in screenwriting school and by workshopping your scripts with your instructors and fellow students, comes down to mastering all the nuances that reside within that format.
A great supplement to the hands-on, intensive training you'll receive at screenwriting school is of course a good book—after all, who better to write about writing than, well, writers?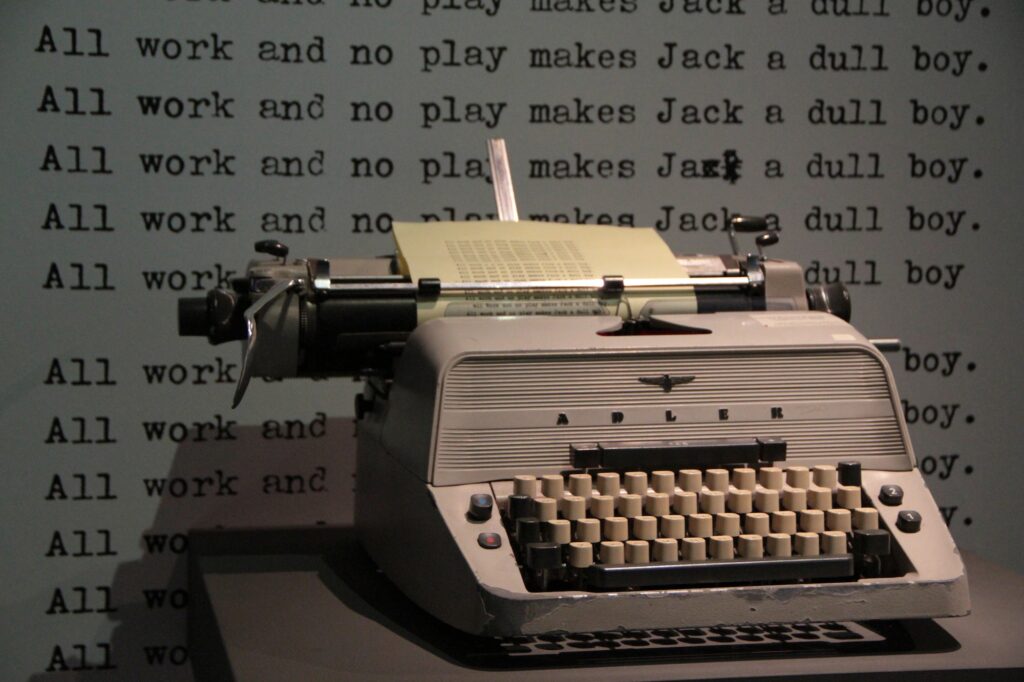 There are countless books on screenwriting so it can be hard to choose ones that are worth your time and that will complement your in-class training. Here are a few tried-and-true books that won't waste your time:

The Tools of Screenwriting: A Writer's Guide to the Craft and Elements of a Screenplay
by David Howard and Edward Mabley

David Howard and Edward Mabley get to the very core of screenwriting with this book, focusing on the principal elements of a script, like plot, structure, dialogue, setting, character development, and imagery, and how they specifically relate to the medium as opposed to other forms of writing. By using specific examples found in famous scripts like Citizen Kane, E.T., and The Godfather, they show how these elements look when masterfully applied.

The 21st Century Screenplay: A Comprehensive Guide to Writing Tomorrow's Films
by Linda Aronson
While many, if not most, books illustrate screenwriting through the traditional three-act structure, with some going as far as telling you where story beats should be page by page, The 21st Century Screenplay focuses on breaking the rules once you've mastered them. By using popular, contemporary examples of Hollywood films that employ various types of alternate screenwriting techniques, including–Pulp Fiction, Memento, and Eternal Sunshine of the Spotless Mind–the book shows you how to write unconventionally in a way that makes sense and doesn't alienate your audience.
Psychology for Screenwriters: Building Conflict in Your Script
by William Indick
One of the first things any writer is taught is that conflict is the core of drama, so it goes without saying that a good screenplay needs good conflict. Psychology for Screenwriters focuses on this specific goal, instructing writers how to better understand human behavior to drive their script, and providing readers with theories of personality and psychoanalysis, along with writing exercises, guidelines, and a ton of examples from classic movies.
The Nutshell Technique
by Jill Chamberlain
Unlike most screenwriting books, which teach you the beats of a story linearly, producer Jill Chamberlain (Star Wars: The Rise of Skywalker, Crimson Peak), offers The Nutshell Technique. The heart of her technique involves eight core elements of a story that all tie into one another. Cracking the code will crack your story, and Chamberlain demonstrates this with infographics that break down the stories of famous scripts like Pulp Fiction, Casablanca, Juno, and Little Miss Sunshine, using her patented technique.
Adventures in the Screen Trade: A Personal View of Hollywood and Screenwriting
by William Goldman
Screenwriting legend William Goldman is behind some of the biggest and best Hollywood movies of all time, and readers were eager to read his insights when he first published Adventures in the Screen Trade in 1983. However, instead of getting a step-by-step writing manual from one of the masters, they got a personal, fascinating look at the mechanics of how Hollywood worked, from the Golden Age studio era to its transition into New Hollywood and beyond. The book is considered a must-read not just for aspiring screenwriters but anyone who ever plans to step foot in the Los Angeles movie-making machine.
Bambi vs. Godzilla: On the Nature, Purpose, and Practice of the Movie Business
by David Mamet
David Mamet made his name on his unique style of dialogue-heavy writing, including his Oscar-nominated screenplays for Wag the Dog and The Verdict. His book, Bambi vs. Godzilla, offers an insider look at Hollywood written with his trademark subversive wit, but with a focus on screenwriting, including who in the studio system actually reads your script. It is incredibly informative, but not afraid to have fun, asking questions like "How is a screenplay like a personals ad?"
Writing Movies for Fun and Profit: How We Made a Billion Dollars at the Box Office and You Can, Too!
by Thomas Lennon and Robert Ben Garant
Thomas Lennon and Robert Ben Garant met in film school, where they and their friends co-founded the comedy group The State, which spawned a generation of film and TV stars like David Wain, Michael Ian Black, and Ken Marino. While also starring as sketch actors and on shows like Reno 911!, Lennon and Garant became successful Hollywood screenwriters, penning many big budget action-comedies and other films, including Night at the Museum and Baywatch. The book offers insight in how to make blockbuster screenplays for Hollywood while also keeping the reader entertained with the hilarious joke-writing skills they bring to their comedy careers.
Our intensive 1-Week Screenwriting workshop teaches students the fundamentals of screenwriting and enables them to develop a fully structured outline for a feature length screenplay. Aspiring screenwriters are encouraged to visit our 1-Week Screenwriting Program page to learn more and apply today.
by nyfa