It's been quite an eventful year for Disney. Like many, they were left trying to figure out a whole new theatrical release model for big-budget films like Mulan in the midst of the pandemic and pushing their new streaming service platform, Disney+, to the forefront to compete with the likes of Netflix, HBO Max, Amazon Prime, and others. 
They stole our hearts with Baby Yoda (sorry, we still won't be calling him Grogu) in Star Wars spinoff, The Mandalorian, as part of their slate of first original programming, nabbed Broadway darling Hamilton for a streaming event so epic that it made even your typical non-musical fans sing "The Schuyler Sisters," and they dropped two massive music events for the most prolific artists of the last decade, Taylor Swift (Folklore: The Long Pond Sessions) and Beyoncé (Black is King).
View this post on Instagram
Enter Disney Investor Day; boy did Disney deliver. The Mouse paraded a whole lineup of new shows, movies, and company announcements that would send any fan of pop culture into media overload and make any company executive jump up and down from all the intellectual property that is about to be put on display. Don't worry, if you're feeling overwhelmed, you're not alone. Let's break down some of the highlights. 
1) It's all about numbers, and Disney has them: 137 million global paid subscriptions, to be exact, which includes:
11.5 million ESPN+ subscribers

38.8 million Hulu subscribers

86.8 million Disney+ subscribers
Disney plans to see these numbers rise tremendously by the 2024 fiscal year, with projections of 300–350 million total subscriptions, driven primarily by a significant increase in content output.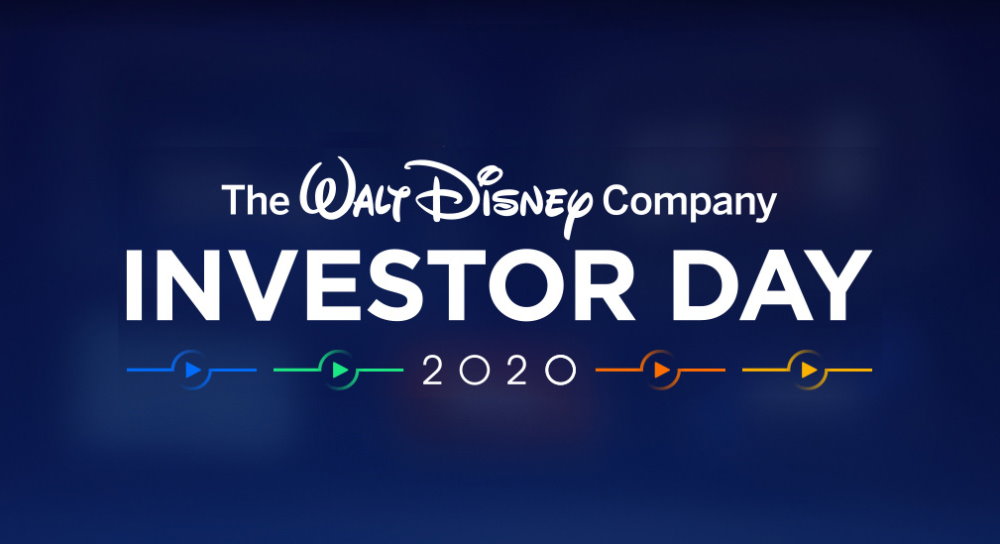 2) "Content is King," and Disney is coming for the crown: Disney announced that they would be targeting 100+ new titles per year on Disney+. Yep, you read that right. For Disney+ alone, Disney revealed an impressive slate of content spanning across the Disney, Pixar, Marvel, Star Wars, and National Geographic catalogs. They also announced that they would be releasing some feature films in theaters and Disney+ simultaneously.
Some of the top content announcements included:
Star Wars getting the Marvel treatment

: Easily one of the biggest surprises of the day was Lucasfilm president, Kathleen Kennedy, announcing a slate of 10 Star Wars series stretching into 2023 for Disney+, the most aggressive creative expansion of the franchise since Disney acquired Lucasfilm in 2012. The theatrical film,

Star Wars: Rogue Squadron,

was also announced with

director Patty Jenkins

attached as director. Taika Waititi has also been attached to an unnamed Star Wars feature film. Probably the biggest Star Wars news of the day, however, was the return of Hayden Christensen to play Darth Vader alongside Ewan McGregor in the

Obi-Wan Kenobi

series,

sending fans into a frenzy

. 
A sneak peek at Star Wars: The Bad Batch, an all-new animated Original Series from Lucasfilm Animation, coming soon to #DisneyPlus pic.twitter.com/V0jQc4XNIe

— Star Wars | Andor & Tales of the Jedi On Disney+ (@starwars) December 10, 2020
Avengers may be over, but Marvel is just getting started:

Starting off Marvel's Phase 4 is

WandaVision

,

The Falcon and The Winter Soldier

, and

Loki

. Joining the previously announced lineup, Disney announced three new series for Disney+ including the Samuel L. Jackson-led

Secret Invasion

,

Ironheart

with Dominique Thorne as a genius inventor, and

Armor Wars

, starring Don Cheadle as James Rhodes. She-Hulk is here; starring

Tatiana Maslany as lawyer Jennifer Walters. "

Guardians" fans will be happy to hear that James Gunn will return to write and direct

The

Guardians of the Galaxy Holiday Special

for Disney+, and everyone's favorite baby tree will get his own series in

I Am Groot

. Marvel Studios also revealed that

Black Widow

will be

released in theaters

, Christian Bale joins the cast of

Thor: Love and Thunder

,

Black Panther 2

will retire the character of T'Challa in memory of

Chadwick Boseman

, and Nia DaCosta (

Candyman

) will direct

Captain Marvel 2.
"Glorious."

Loki, an Original Series from Marvel Studios, is coming May 2021 to #DisneyPlus. @lokiofficial pic.twitter.com/gqT7AKur2y

— Marvel Studios (@MarvelStudios) December 11, 2020
Pixar is still focusing on quality over quantity: While Pixar's latest film, Soul, will launch on December 25 on Disney+, Pixar revealed three new films:

Lightyear

, an origin story starring Chris Evans;

Luca

, set in a seaside town of Italy, arriving in theaters June 2021; and

Turning Red,

which follows a 13-year-old girl with the ability to transform into a giant red panda.
Blasting into theaters June 17, 2022, Lightyear is the definitive story of the original Buzz Lightyear. Voiced by @ChrisEvans, get ready to go to "infinity and beyond" with Lightyear. ???? ????‍???? pic.twitter.com/LdYXlN33sP

— Pixar (@Pixar) December 11, 2020
Disney Animation is Bringing Your Favorites Back:

Zootopia Plus

, a series based on the little-seen creatures of

Zootopia

, will arrive on Disney+ in spring 2022;

Baymax!

, featuring the robot of

Big Hero 6

, will be released in 2022;

Moana

will be receiving a long-form musical comedy series spinoff; and

Tiana

, based on

The Princess and the Frog

, is also getting a spinoff.

Raya and the Last Dragon

will receive a day-and-date release in theaters and on Disney+ Premier Access on March 5, 2021, and Lin-Manuel Miranda will be writing music for Pixar's new Columbia-set musical comedy

Encanto

.
JUST ANNOUNCED: Disney Animation's first-ever original animated series on #DisneyPlus: Baymax!, Zootopia+, and Tiana are coming in 2022, and Moana, the series, in 2023. pic.twitter.com/KTiAsjj4MB

— Disney Animation (@DisneyAnimation) December 11, 2020
More titles announced:

The Sanderson Sisters will return in

Hocus Pocus 2

; Noah Hawley is developing an

Alien

series for FX; Andy Samberg and John Mulaney will voice our favorite chipmunks in a reboot of

Chip and Dale: Rescue Rangers;

and Will Smith and Chris Hemsworth are each getting their own

National Geographic

shows. Lucasfilm is also rebooting Willow with Warwick Davis returning as the beloved character, with Jon M. Chu announced to direct the pilot. 
Alien is currently in development at @FXNetworks. The first TV series based on the classic film series is helmed by Fargo and Legion's @noahhawley. Expect a scary thrill ride set not too far in the future here on Earth. pic.twitter.com/KBigUGnXpB

— Alien (@AlienAnthology) December 10, 2020
This only scratches the surface. Check out all of Disney's upcoming content here.
3) Star power: The media giant also announced that it will be launching another general streaming service called Star for the international market as a fully-integrated part of Disney+ that will launch in Europe, Canada, Australia, New Zealand, and Singapore as early as February 23, 2021. Star will feature more adult-orientated content from the company's ABC, FX, Freeform, Searchlight, and 20th Century Studios brands.
In short, Star will act like a service similar to Hulu, which Disney CEO Bob Chapek mentioned has "no brand awareness" outside of the U.S. Star will also include aggregated third-party content (likely from Hulu) and will instead focus on shows that Disney owns, as well as content that does not fall into other licensing arrangements on a global scale.
You may have heard the unbelievable tale of Elizabeth Holmes, but never quite like this. The Dropout will tell the story of the con artist, played by Kate McKinnon, that captured the world. Coming to @Hulu and Star. pic.twitter.com/Pj5NXUM3aK

— Disney (@Disney) December 10, 2020
4) Latin America is getting its own version of Star: In the offshoot of Star, a standalone streaming service, Star+, will launch in June 2021 and will feature Disney's umbrella of general entertainment content and live sports. The decision for Star and Star+ is said to be a result that followed the launch of Disney+ Hotstar in India in April 2020 and Indonesia in September 2020. 
For years now, Disney has sold its ABC shows to linear broadcasters and local streaming services around the world. So, essentially, Disney has a massive web of content to untangle when it comes to acquiring certain rights for content again, which is why Star is the answer to that solution…for the time being. 
Come one, come all to #DisneyInvestorDay! Expect major announcements from the worlds of @DisneyAnimation, @Pixar, @MarvelStudios, @StarWars, @NatGeo, @DisneyPlus, and more. Follow this thread for live updates starting at 4:30 p.m. ET / 1:30 p.m. PT today! pic.twitter.com/Duh0KHcojG

— Disney (@Disney) December 10, 2020
In conclusion, the ambitious business moves from Disney prove that it is ready and willing to do whatever it takes to expand and compete with other streamers. With more than 137 million subscriptions worldwide, in a world where shows and films are now being launched at any moment on a streaming platform, Disney has shown they are committed to developing their intellectual properties (IP) to keep their viewership intrigued and gain more subscribers.
by nyfa