If you're studying the craft at animation school, you'll have every professional tool imaginable at your fingertips. But what about when you want to work on the go and experiment away from campus? We're guessing you don't want to blow multiple thousands of dollars setting up a home studio, but the good news is you don't have to.
If you're looking to get started in stop motion photography, you might want to start with our guide on the basics of the craft. But if you've already got all your image stills lined up and just need some free or budget software to process them, then here are…
The Best Stop Motion Animation Software and Apps
Smoovie (Mac & iPad)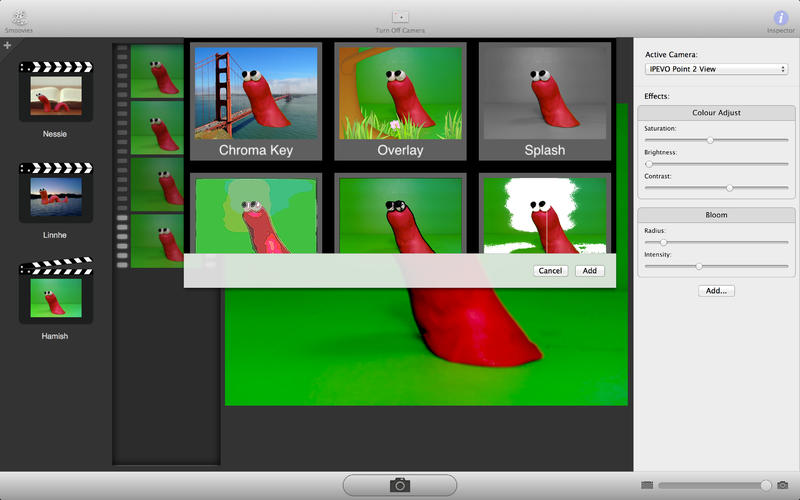 Featuring precision editing, onion skinning, chroma key effects, direct-to-YouTube publishing, and an intuitive interface, Smoovie is specifically designed for stop motion animation. While it's not the most powerful or beautiful software ever released, it's ideal for getting to grips with the basics. To boot, the iPad version makes good use of the tablet's camera, meaning the entire production can be conducted right from within the app.
Smoovie offers a free trial for its desktop version (the full version is priced at a budget level $39.99) while the iPad version is currently $6.99 in the App Store.
iStopMotion 3 (Mac & iPad)
iStopMotion by Boinx Studios has long been the go-to software suite for both amateur and professional stop motion animators alike. It's updated regularly and is already packed full of brilliantly implemented features. It also comes with unparalleled developer support
A trial version is available to use without limits for 5 days, and the full desktop/iPad version is yours for $49.99. A similar app exists for the iPhone by the same studio, albeit under a different name (search for iStopCamera on the App Store.)
Dragonframe (Windows & Mac)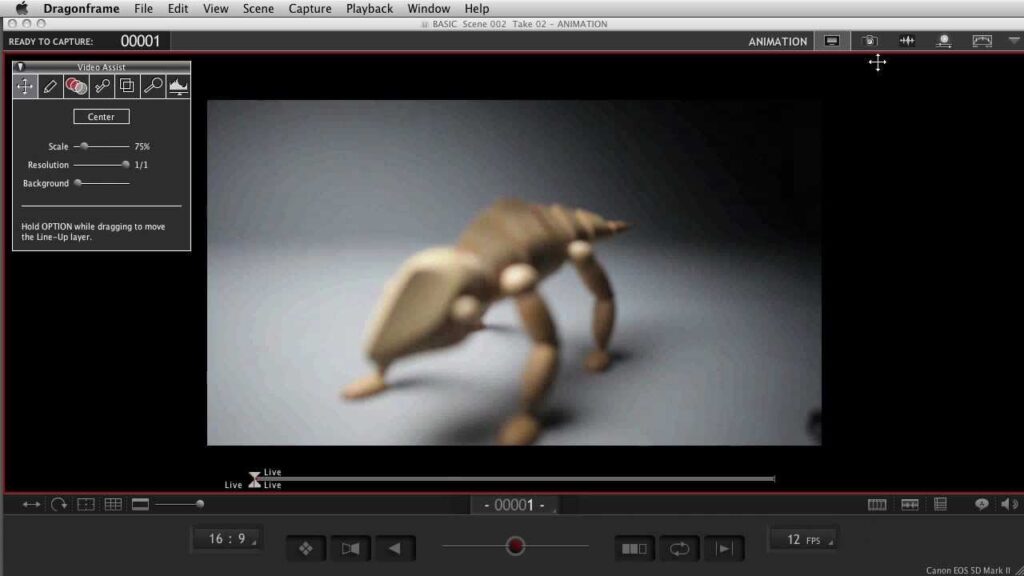 Dragonframe is pretty much the most widely-recognized stop motion animation software in the industry, and has been used to create numerous box-office hits such as Coraline and this year's Shaun the Sheep.
This is one of the pricier pieces of software on the list at $299 for the full version (which comes with controller hardware), but it deserves a mention here since there is a free trial which is well worth checking out. The full version, although expensive, represents great value for the money for a professional suite.
MonkeyJam (Windows)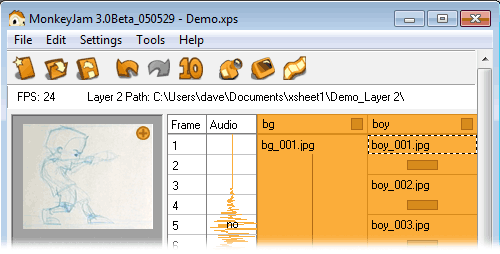 MonkeyJam is the only free stop motion animation software we've been able to find that is still operational and worth trying, and by free we mean it isn't just a free trial with the need to pay for access later on.
MonkeyJam is slightly (and sadly) neglected, having not had an update in four years. This naturally means it looks a little rough around the edges and new features aren't likely to arrive any time soon, but the ones already in place are still effective at getting the job done and the program is delightfully functional as a whole. If you're a Windows user and don't have the budget for Dragonframe or any of the professional-grade suites, MonkeyJam remains the best free stop motion animation software out there.
Stop Motion in iMovie (Mac)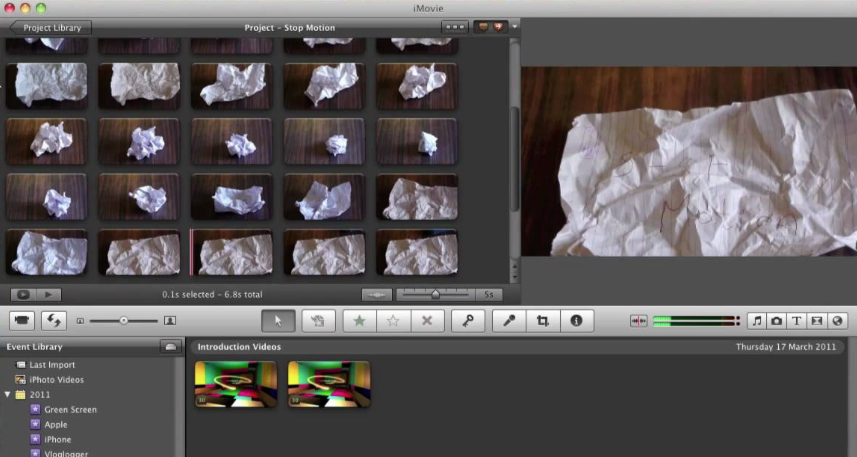 Not looking to pay for a dedicated piece of stop motion animation software? Never fear, because iMovie – packaged for free with all new iMacs as of 2003 – can get the job done quite nicely even if it wasn't designed specifically for stop motion. All the features are there and great results can be teased out of the software. Although, you'll probably want to look for the latest tutorial online since the interface can (and does) change dramatically with each update.
You may also like to check out our quick guide to the best apps for photography and other editing duties, since many of them work alongside your stop motion setup to streamline workflow. In the meantime, do let us know which stop motion animation software works best for your needs (and feel free to share your creations) in the comments below!

by nyfa