From independent filmmakers like Lulu Wang and Chinonye Chukwu to iconic feature film directors like Gina Prince-Bythewood and Jane Campion, women are pioneers and innovators in the film, television, and entertainment industries. Throughout history, female filmmakers and directors have brought us award-winning films such as The Piano (1993), The Hurt Locker (2008), The Farewell (2019), Nomadland (2020), and The Woman King (2022), showing us unique perspectives and powerful narratives that deeply resonate with audiences from all over the world.
The Best Female Directors: Celebrating Trailblazing Films & TV Shows
In the early days of Hollywood, filmmakers such as Alice Guy-Blaché and Lois Weber first stepped into the role of director. They paved the way for women over the decades, inspiring Ida Lupino, Madeline Anderson, Agnès Varda, and Penny Marshall to leave their own unique mark on the industry and motivating other women to pursue their passions in narrative storytelling.
For cinephiles who want to explore some of the greatest films by women, here are some of the most notable female directors in the industry today. While some are just beginning their journey and others are established creative leaders in their respective genres, each director has their own creative voice that contributes to the diversity of film and television.
(This is by no means a complete list.)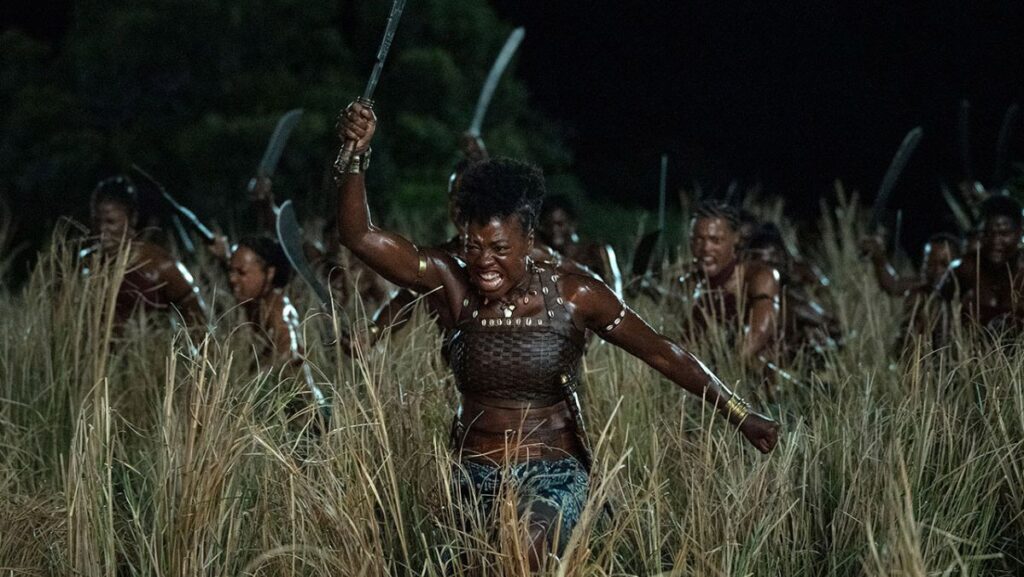 Gina Prince-Bythewood
Gina Prince-Bythewood, known for films like Love & Basketball (2000) and Beyond The Lights (2014), is also a writer and producer, working on hit television series such as Felicity (1999) and A Different World (1987). Her 2022 film, The Woman King, is a historic film based on the real-life events in The Kingdom of Dahomey in Africa and stars the EGOT-winning Viola Davis, as well as New York Film Academy AFA Acting for Film alum Masali Baduza.
Domee Shi
Domee Shi is a director and writer, directing and writing the screenplay for the Oscar-nominated 2022 film Turning Red, as well as the Oscar award-winning short animated film Bao. A multi-talented storyteller, Shi also worked on the film Inside Out (2015) and The Incredibles 2 (2018) in their animation departments. Turning Red was acclaimed for its depiction of girls going through adolescence and starred Sandra Oh.
Patty Jenkins
Patty Jenkins brought Wonder Woman (2017) and Wonder Woman: 1984 (2020) to life and has a long history of directing films and television shows, including The Killing, Arrested Development, and Entourage. Jenkins also wrote the screenplay for Wonder Woman: 1984, as well as the 2003 film Monster starring Charlize Theron and Christina Ricci.
Niki Caro
Niki Caro, a director, writer, and producer, is known for her hit film Whale Rider (2002), which won a BAFTA Children's Award for Best Feature Film and was nominated for an Oscar. Caro has also directed Anne with an E (television series), 2020's Mulan, The Zookeeper's Wife (2017), and North Country (2005). She was nominated for a Palme d'Or – Best Short Film for Sure to Rise (1994).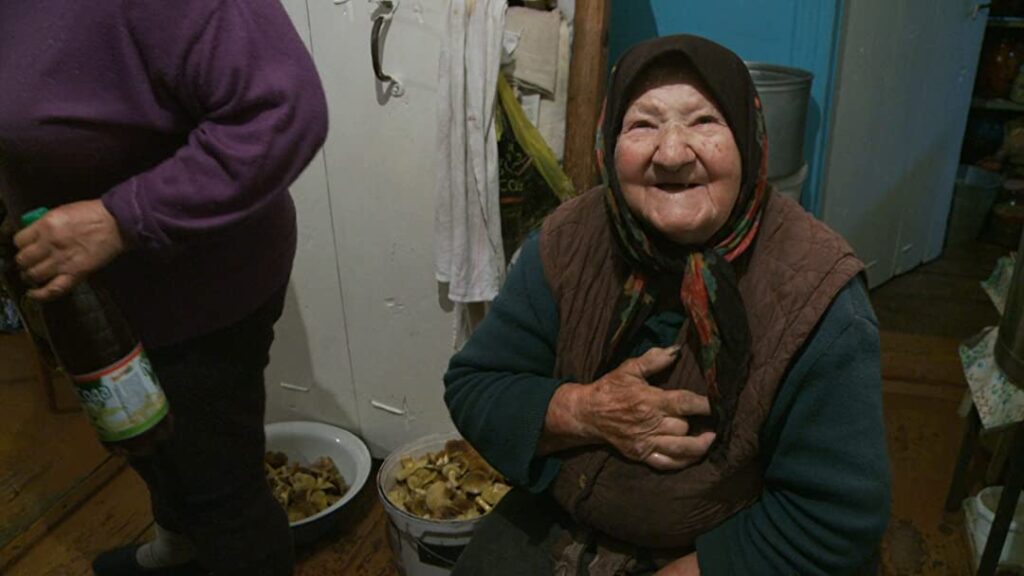 Holly Morris
Holly Morris, director, writer, and NYFA Guest Speaker, co-directed and wrote The Babushkas of Chernobyl (2015), capturing a group of Ukrainian women who chose to live near Pripyat, the town impacted by the Chernobyl nuclear disaster. She also directed Exposure (2022), a documentary that follows a group of female trekkers on an expedition to the North Pole. Both films won multiple awards across festivals worldwide.
Mati Drop
Mati Drop is an actress, director, and writer who directed award-winning films, including Atlantique (2019), A Thousand Suns (2013), and Big in Vietnam (2012). Atlantique won the Grand Prize of the Jury at Cannes, making history as the first film directed by a Black woman director to win the award. The film was also nominated for the Palme d'Or.
Charlotte Wells
Scottish producer, writer, and director Charlotte Wells directed the Oscar-nominated 2022 film Aftersun, as well as film festival favorites Tuesday (2015) and Laps (2017). In addition to the Oscar nomination for Best Performance by an Actor in a Leading Role for Paul Mescal, Wells won a BAFTA award for Outstanding Debut by a British Writer, Director, or Producer for Aftersun in 2023, as well as the French Touch Prize of the Critics' Week Jury at Cannes.
Lucrecia Martel
Director, writer, and producer Lucrecia Martel created a range of films, including La Ciénaga (2001), La mujer sin cabeza (2008), and Zama (2017). She has won multiple awards for her work, with both her home country of Argentina, as well as international film festivals recognizing her for her contributions to film. She has been nominated twice for the Palme d'Or at Cannes Film Festival.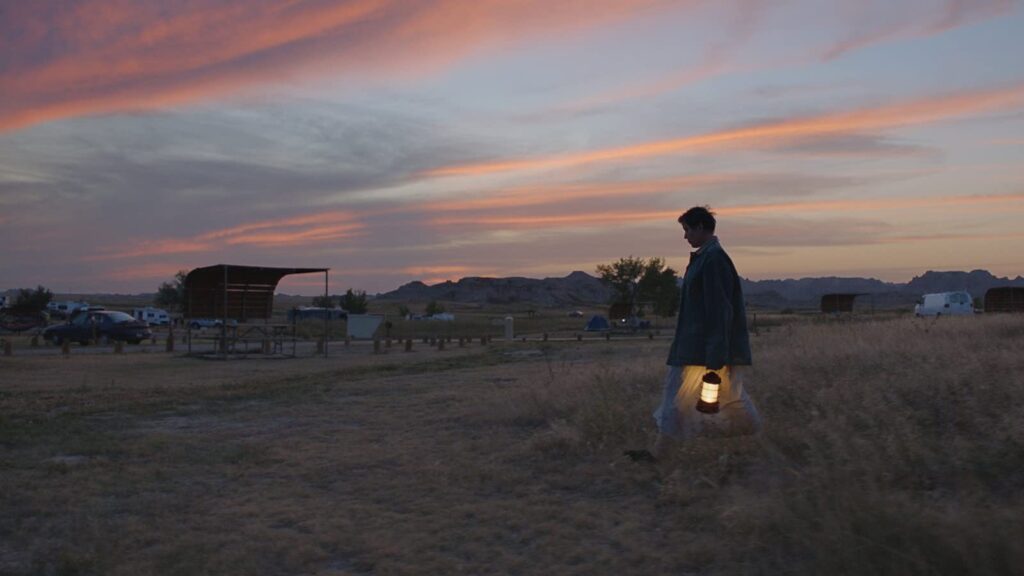 Chloe Zhao
Chloe Zhao is an award-winning director, writer, and producer, directing hit films such as The Rider (2017), Nomadland (2020), and Marvel's The Eternals (2021). Zhao won an Oscar for Best Achievement in Directing for Nomadland, as well as Best Motion Picture of the Year. She won BAFTA Film Awards for Nomadland, winning Best Film and Best Director. Her film The Rider was also a festival hit, winning the C.I.C.A.E. Award at Cannes.
Greta Gerwig
Actress, writer and director Greta Gerwig is known for her work directing and writing the screenplays for Oscar-nominated Lady Bird (2019), the modern adaptation of Little Women (2019), as well as co-writing the 2023 film Barbie. The film Barbie, which shows Barbie outside of her perfect plastic world and experiencing what it really means to be a woman in the real world, stars Margot Robbie, Helen Mirren, Will Ferrell, and NYFA alum Issa Rae. Gerwig recently costarred in White Noise (2022) with NYFA Guest Speaker Adam Driver.
Ava DuVernay
Ava DuVernay, a director, writer, and producer, has been at the helm of films including When They See Us (2019), A Wrinkle in Time (2018), and Selma (2014), one of the most impactful Martin Luther King Jr. movies. DuVernay recently directed the television series, Queen Sugar, following three siblings navigating the inheritance of their family's 800-acre sugarcane farm. The series is based on the novel by Natalie Baszile and produced by Oprah Winfrey.
Nancy Meyers
Director, writer, and NYFA Guest Speaker Nancy Meyers has an incredible filmography, directing hit movies including The Parent Trap (1998), Something's Gotta Give (2003), The Holiday (2006), and It's Complicated (2009). She also wrote the screenplay for the original Father of the Bride (1991) starring Steve Martin.
"You have to be disciplined," Nancy said, discussing her success as a writer and director in a 2019 interview with NYFA. "I've always been really disciplined."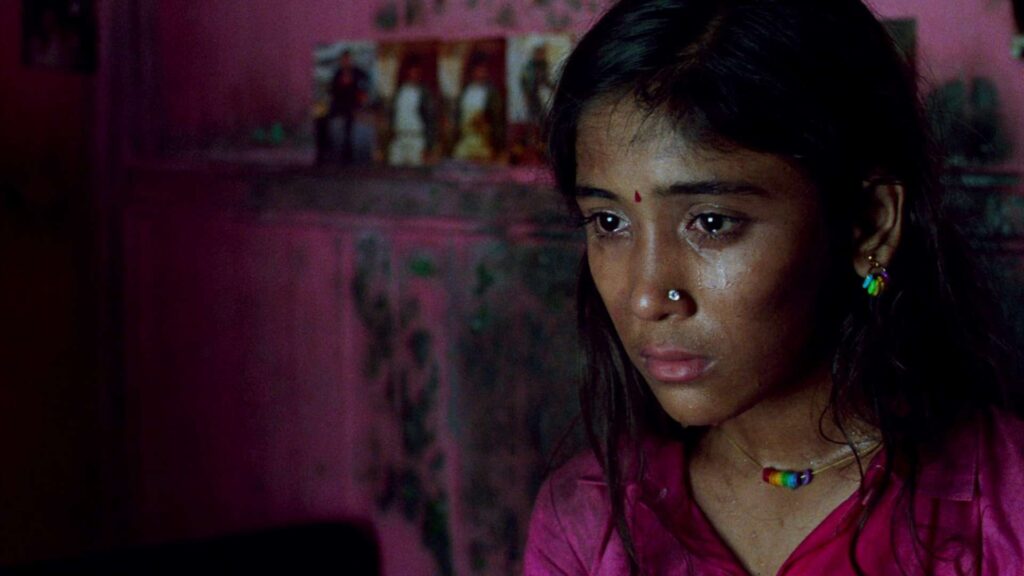 Mira Nair
Director, writer, producer, and NYFA Guest Speaker Mira Nair directed a range of award-winning films, including Salaam Bombay! (1988), Mississippi Masala (1991), and Monsoon Wedding (2001). Nair was awarded the Golden Lion award at the Venice Film Festival, making history as the first woman to receive the prize. Nair has also hosted masterclasses for New York Film Academy students.
Kathryn Bigelow
Kathryn Bigelow, the only woman to ever win an Oscar for Best Achievement in Directing for The Hurt Locker (2008), is a director, producer, and writer for films, creating films that include Zero Dark Thirty (2012) and Detroit (2017). Bigelow's work directing a range of television shows, mini-series, and shorts, as well as films, includes Mission Zero (2007), The Weight of Water (2000), and Point Break (1991).
Tracey Deer
Tracey Deer, a director, writer, and producer from Canada, directed the documentary Mohawk Girls (2005), capturing the lives of three teenage girls over the course of two years. She went on to create a television series based on the concept in 2010. Deer also directed the 2020 film Beans, a film that told the story of two Mohawk communities in a 78-day standoff and was based on true events.
Julie Dash
Director, writer, and producer Julie Dash, an accomplished filmmaker, is known for her film Daughters of the Dust, which she wrote and directed. The film was nominated in 1991 for the Grand Jury Prize at Sundance, and Dash went on to win the Emerging Female Filmmaker
Award in 2020. Dash has directed a variety of television shows, including Reasonable Doubt (2022), Women of the Movement (2022), and Queen Sugar (2017).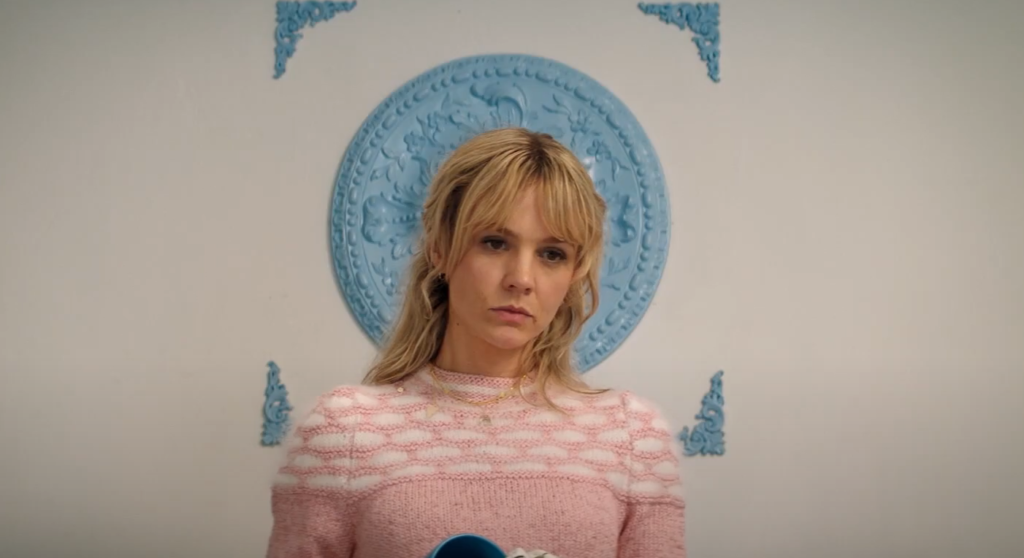 Emerald Fennell
Award-winning writer, actress, and director Emerald Fennell wrote and directed Promising Young Woman (2020), a critically acclaimed film starring Carey Mulligan. Fennell won an Oscar for Best Original Screenplay for Promising Young Woman, also nominated for Best Motion Picture of the Year and Best Achievement in Directing. Fennell also won a BAFTA for Best Screenplay (Original), as well as Outstanding British Film of the Year. Fennell also wrote for the hit television series Killing Eve and has acted in films and television shows such as The Crown and Call the Midwife.
Sofia Coppola
Sofia Coppola directed the critically acclaimed film Lost in Translation (2003), which won the Oscar for Best Writing, Original Screenplay, and Best Picture. Coppola also directed films, including The Virgin Suicides (1999), starring Kirsten Dunst, Marie Antoinette (2006), also starring Dunst, The Bling Ring (2013), and the television special A Very Murray Christmas, starring Lost in Translation star Bill Murray.
Jane Campion
Oscar-award-winning Jane Campion is one of the greatest directors in history, directing films such as The Piano (1993), Bright Star (2009), and The Power of the Dog (2021). The Piano made history, as Campion was the first woman to win the Palme d'Or for the film at the Cannes Film Festival. It also earned eight Academy Awards, including Best Picture and Best Director. Campion won the Oscar for Best Writing, Screenplay Written Directly for the Screen for The Piano, as well as Best Achievement in Directing for The Power of the Dog.
More Female Directors and Filmmakers Working in the Film and Television Industries
NYFA Guest Speakers such as Erin Lee Carr and Nicole Kassell are two of a never-ending list of talented female directors. In addition to the directors and filmmakers listed above, here are some additional creatives who continue to make incredible contributions to cinema.
Lulu Wang (Posthumous, The Farewell)
Chinonye Chukwu (Clemency, Till)
Maria Schrader (I'm Your Man, She Said)
Sarah Polley (Take This Waltz, Women Talking)
Cathy Yan (Birds of Prey, Succession)
Debra Granik (Winter's Bone, Leave No Trace)
Nia DaCosta (Little Woods, Candyman)
Euzhan Palcy (Sugar Kane Alley, Siméon)
Gurinder Chadha (Angus, Thongs and Perfect Snogging, Bend It Like Beckham)
Jamie Babbit (But I'm A Cheerleader, Girls)
Deepa Mehta (Little America, Yellowjackets)
Clea DuVall (Happiest Season, High School)
Erin Lee Carr (Britney vs. Spears, Mommy Dead and Dearest)
Nicole Kassell (Watchmen, Westworld, The Killing)
Laura Belsey (The Walking Dead, Law & Order: SVU)
Céline Sciamma (Portrait of a Lady on Fire, Petite Maman)
Ann Hui (A Simple Life, Ordinary Heroes)
Dee Rees (Pariah, Mudbound)
Cheryl Dunye (The Watermelon Woman, Queen Sugar)
Lina Wertmüller (Seven Beauties, Swept Away)
Master the Art of Narrative Filmmaking at NYFA
Aspiring filmmakers who want to make their own impact in the film, television, and entertainment industries can build essential knowledge and skills at NYFA. Join our community of directors, actors, producers, cinematographers, screenwriters, and more! To learn more, explore our film programs.
by Melissa Randall