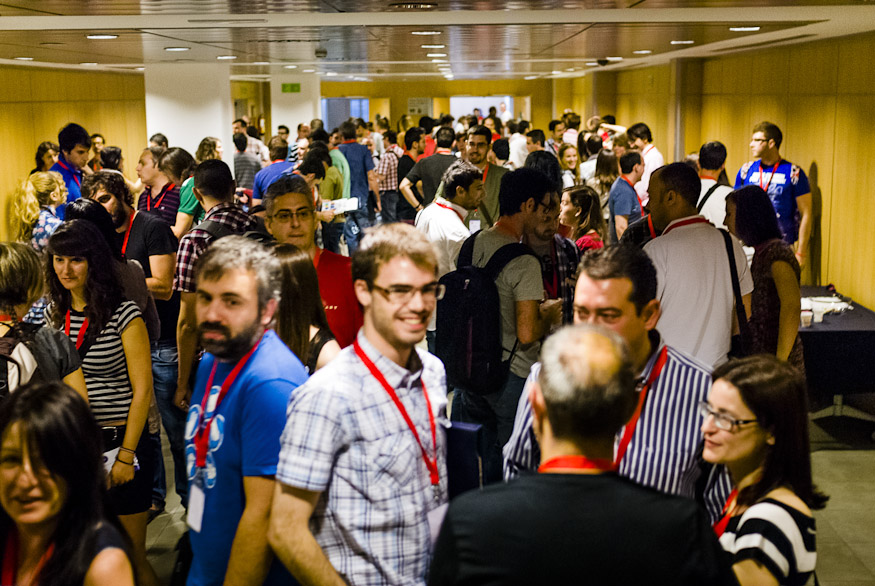 Paparazzi, autograph hounds, and Hollywood socialites flock to the busy, over-priced clubs and bars on the Sunset Strip in hopes of meeting a famous face but that's not what this article is about. In the film industry, networking is an important part of advancing one's career, especially if you are an actor. Now, for the actor, networking means to build relationships with working industry professionals with whom you may work in the future. Simply put, the more people you know, the more friendships you can create, the wider your net becomes, and the more likely you are to land work.
Where to Network in LA
Here are some ideas of places to meet other artists, filmmakers, writers, and maybe even a future studio chief.
Acting Classes and Workshops
At an acting class, actors have the chance to meet and work with other actors while improving at the craft of acting. Many agents, casting directors and acting teachers offer classes workshops regularly. Enrolling in a good acting class is one of the first things that all LA actors should do. Be sure to do your research before committing to any course because scams abound in Hollywood. Reputable institutions like the New York Film Academy and teachers with proven track records are good places to start in your search for the right arena of study.
Auditions and Casting Calls
What better place to network than in the casting room with a director or CD? It seems so obvious, but many actors forget that one of the best places to be seen is at film and theater auditions because you have the opportunity to converse and show what you can do. Attending auditions regularly keeps the skills fresh, gets your name and face out into the industry, and is the only proven way to get more acting jobs.
Agents do some of the work for more established actors, but part of the responsibility still falls on the actor. Scour audition callboards like LA Actors Circle Facebook page and Backstage to find applicable roles, apply, and audition. You never know who you might meet in the room!
Networking Events
You aren't the only LA actor looking for networking opportunities, and that hasn't gone unnoticed. There are tons of pre-scheduled networking events put on by various organizations that are meant to connect industry professionals with others who work in entertainment. The trick is to find the events that suit your needs.
Ideas of places to learn about networking events are local Facebook groups, alumni groups, and union web pages including SAG and AEA. These are more formal events and everyone goes for the purposes of meeting people, but act professionally and seek friendships rather than being a rapid-fire resume-handing machine.
The Theater
"I regard the theater as the greatest of all the art forms." – Oscar Wilde
Mr. Wilde was perhaps the most prolific English writer of his time and his plays are still produced the world around and his quotes are famous for their quips of wisdom. In terms of networking, the theater is an excellent place to meet actors and directors because there is so many crossovers between the theater and film communities. Additionally, the theater can be more accessible to aspiring actors because of the many ways to get involved.
Most theaters have volunteer ushers who receive free tickets in exchange for help with seating patrons. As mentioned above, acting and auditioning in the theater is a great way to meet new artists, but just attending and talking with other audience members can lead to new industry relationships.
Los Angeles is a big city but don't let the daunting size and stop you from networking as an actor. Start small, build a core group of friends and co-workers, and expand from there. Eventually, as you advance in your career, networking will become much easier and a natural part of life as an actor.
[su_note]Learn more about the School of Acting at the New York Film Academy by clicking here.[/su_note]
by nyfa