Who's a Good Boy? The Real Dogs Behind 10 Iconic Canine Roles
There are more than a few bizarre national holidays out there. Take National Punctuation Day, National Miniature Golf Day, or Beer Can Appreciation Day, to name a few.
But here's an odd holiday we can get behind: today is National Dog Day.
In homage to our canine pals, we're looking back on 10 of cinema's most famous pooches — as well as what became of them after the cameras stopped rolling.
No dogs were harmed in the making of this post.
10. Rin Tin Tin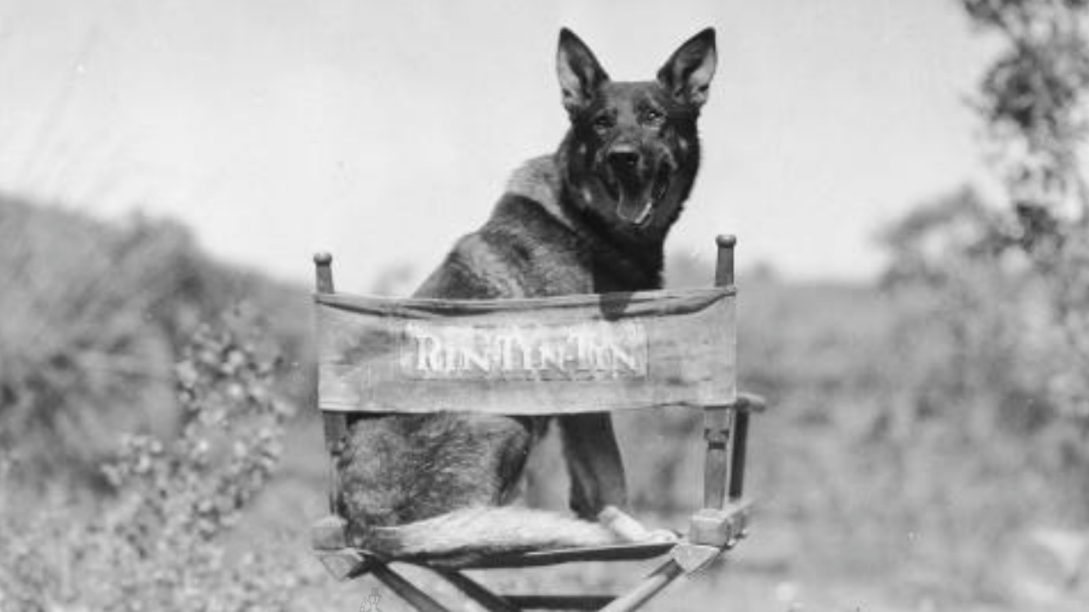 Arguably the first canine superstar, Rin Tin Tin starred in a grand total of 27 Hollywood movies – more than any other dog on this list – and dramatically increased the popularity of German Shepherds following his silent movie career throughout the 1920s.
What Happened to Rin Tin Tin?
He enjoyed one heck of a legacy.
Only three real-life animals have a star on the Hollywood Walk of Fame – Strongheart (also a silent-film era German Shepherd), Lassie and Rin Tin Tin.
He nearly got an Academy Award for best actor, too, at the very first Oscars ceremony. "Rinty" received the most votes in 1929, but the panel overturned it and gave Best Actor to human being Emil Jannings instead.
Rinty died from natural causes at home in 1932, and was buried in a bronze casket by owner Lee Duncan in his backyard. Following the sale of that home, Duncan had the casket exhumed and placed in the famous Parisian pet cemetery Cimetière des Chiens et Autres Animaux Domestiques.
The current "official" Rin Tin Tin is directly descended from the original and is the 12th generation, while other dogs from the bloodline are often trained as service dogs for children with special needs. Rinty could hold is own as #1 on most lists, and we put him at #10 in our list just so you would see this pioneer of dog cinema first.
9. Grayfriar's Bobby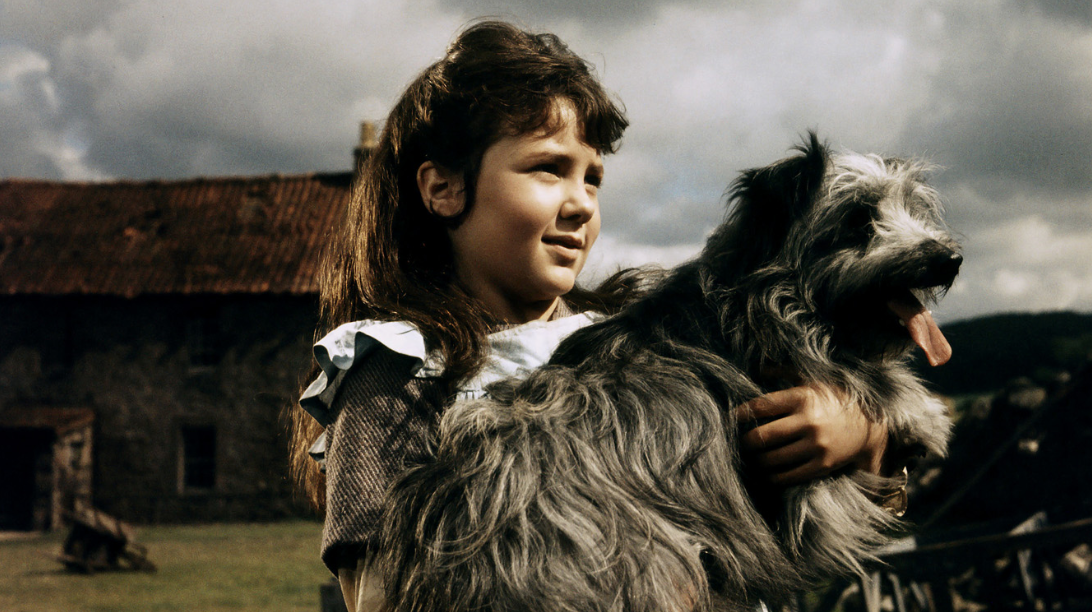 While perhaps not the most widely known, Bobby is easily the dog with the most legendary backstory. He featured in the 1961 Disney flick, which was based on a 1912 novel by the same name, which in turn was based on a real story from the 1800s. But that's not the only thing that makes him special…
What Happened to Bobby?
The enduring story is that the original Bobby the terrier faithfully sat by his master's grave in Edinburgh – regardless of weather – for 14 years.
While the original Bobby was eventually interred in an almost shrine-like grave just outside of Grayfriar's Cemetery and near to his master, we had to dig really deep to find out what happened to the dog who played him in the Disney interpretation.
Intriguingly, film Bobby's life was shrouded in mystery. Records suggest that the acting dog was gifted personally by Walt Disney to of one of Scotland's most famous police constables, William Merrilees, on the strict instruction that Bobby was not to be shown publicly except for charitable causes.
A silent short hidden deep within the National Library of Scotland suggests that Merrilees donated the dog to a nursing home for children with disabilities, though whether or not this was staged is unknown — just like Bobby's true fate. If you, dear readers, have any knowledge of Bobby's whereabouts or complete story, let us know in the comments below!
8. Marley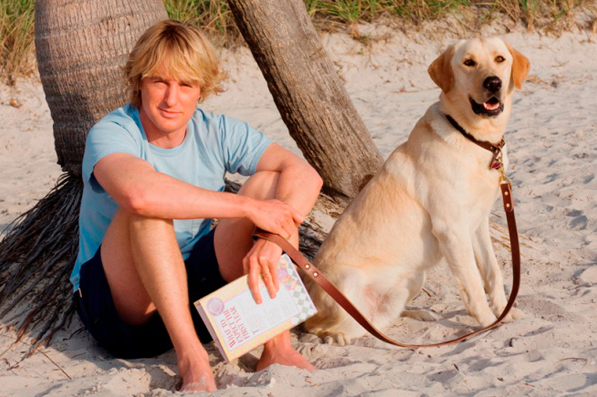 The Labrador that made us cry buckets during "Marley & Me."

What Happened to Marley?
Which one? There were 22 different dogs playing Marley, primarily because the film covers a span of 14 years in the life of the titular dog (that's 98 dog years!).
The good news is that there's a good chance many — if not all — of them are still living happily. The same cannot be said for any other canine icon on this list, however.
Sorry.
7. Cujo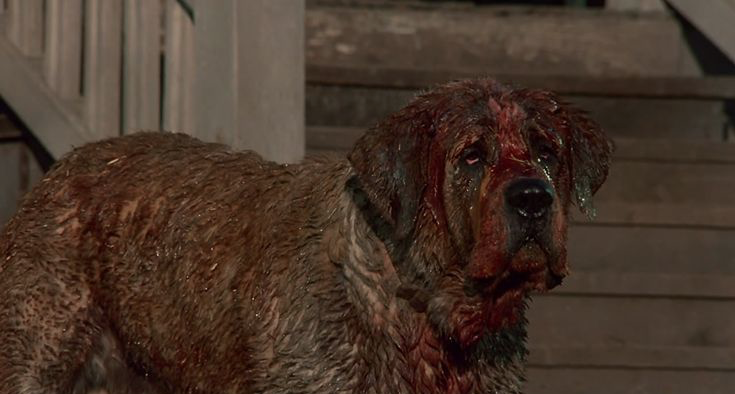 The first of two Saint Bernards on this list, and definitely the most evil of the two.
What Happened to Cujo?
Five different Saint Bernards were used during production alongside one mechanical head replica and — slightly less impressively — a man in a dog costume.
Despite the terror that unfolds on screen, the dogs themselves were useless at being scary; they had to have their tails tied down during filming to stop them from wagging happily (a notable gaffe shows this during one scene). And a Rottweiler had to stand in for numerous scenes because wranglers simply couldn't get the Saint Bernards to look anything other than happy to be there.
The main dog featured sadly suffered an untimely death due to an infection during post-production, and the names of all the dogs who appeared in Cujo have been lost in the fog of time. If you happen to see any of these mystery Cujos, run for cover — and then let us know all about it in the comments below!
6. Buddy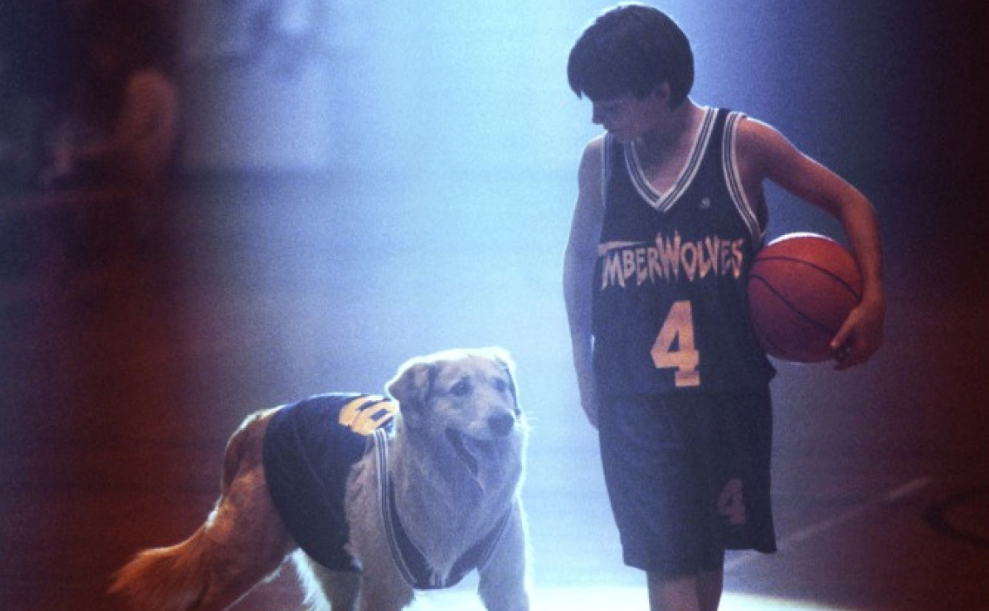 The sporty Golden Retriever behind the American/Canadian comedy "Air Bud" (and its many sequels).
What Happened to Buddy?
Art imitated life with this one, since the real-life Buddy was also found in a poor state before being adopted and taught numerous sports. In this movie, Buddy learns basketball, and each subsequent spin-off sees him master a different sport.
Buddy only acted in the original movie, for which he was nominated for a Kids' Choice Blimp Award. Shortly after filming, he lost his right hind leg due to cancer and died from complications the following year, aged 10.
5. K-9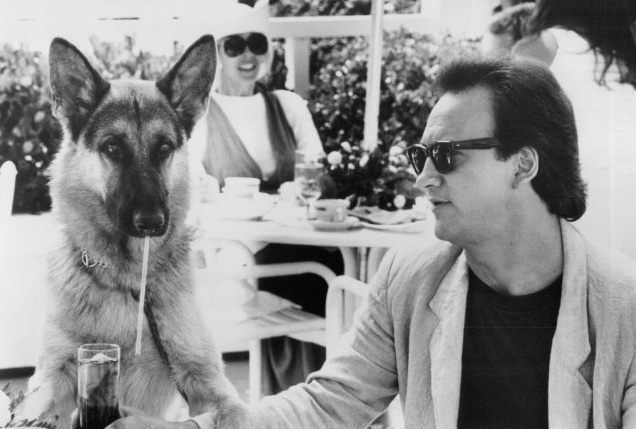 The titular dog, Jerry Lee, who teamed up with a cantankerous cop (played by James Belushi) to take down a drug ring.
What Happened to Jerry Lee?
Forty dogs auditioned for this role but none of them were deemed suitable, so the crew flew out to West Germany and bought a litter of four for a whopping $10,000. Animal trainer Karl Miller (who also worked on "Cujo" and "Beethoven") had just three months to train the pups for this movie. While three of the dogs went on to work in the film, it was the one known as Rando that had top billing. At the time, Miller stated, "The typical dog knows 10 or 15 commands, but Rando has anywhere from 125 to 150 actions he can perform. Anything the scriptwriters dream up, Rando can do."
Nothing is known of Rando's later career, but his performance was one of a lifetime. The New York Times declared that he'd upstaged Jim Belushi.
Ultimately, however, they were both upstaged by…
4. Hooch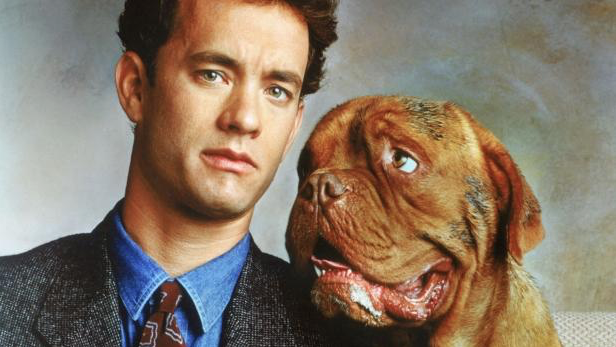 Of "Turner and Hooch" fame, the French mastiff who helped Tom Hanks in of his earliest movies — essentially the same cop-dog duo story as K-9, except this one fared better both critically and at the box office.
What Happened to Hooch?
Born in a Wisconsin dog kennel, Hooch (real name Beasley) was one of three dogs purchased for the movie's production.
The fictional dog died at the end of the movie (for which an exact replica was created) while the acting talent lived to the ripe old age of 14 (98 in dog years!).
3. Toto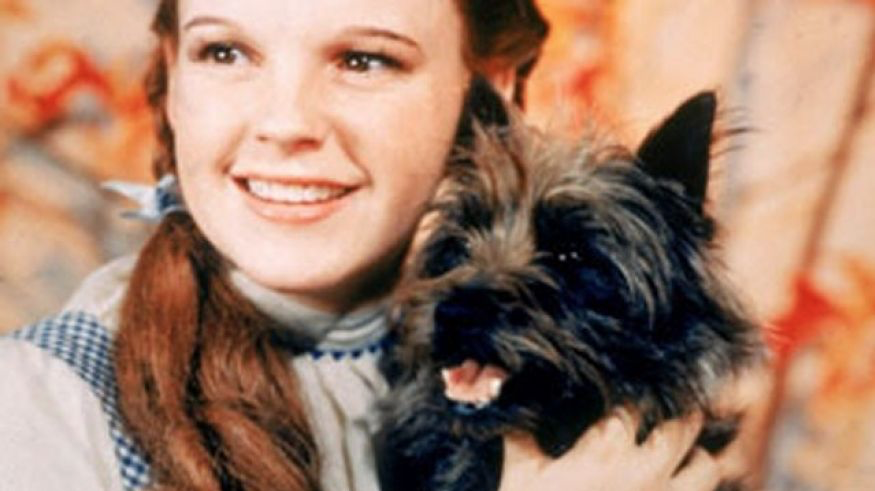 Dorothy's famous Cairn Terrier companion during the 1939 classic "The Wizard of Oz."
What Happened to Toto?
Fame went to his head. Kinda.
Terry the dog had his name officially changed to "Toto" following the success of the movie. And he was not only paid a salary, but earned far more than some of the human crew! Terry received $125 a week, while the Munchkin actors received around half that.
Toto went on to act in 13 different films and even has an "autobiography." A permanent memorial was constructed in the Hollywood Forever Cemetery in LA after his original grave was destroyed by freeway construction in the late '50s.
2. Beethoven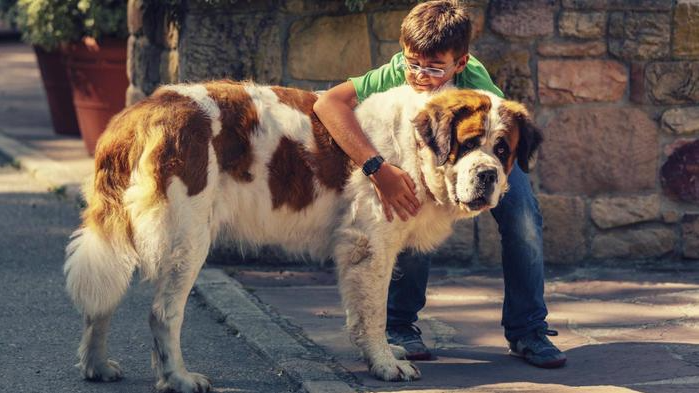 The gigantic ball of destruction central to the plots of eight different Beethoven movies (can anyone remember beyond the second?)
What Happened to Beethoven?
Introducing the world at large to the Saint Bernard breed, Beethoven was the canine actor's real name. The dog was trained by Eleanor Keaton, none other than Buster Keaton's widow. No wonder he was so good at slapstick comedy! 
Beethoven passed away not long after the second movie, though it's reported that all of the dogs involved in the franchise were bred by Keaton.
1. Lassie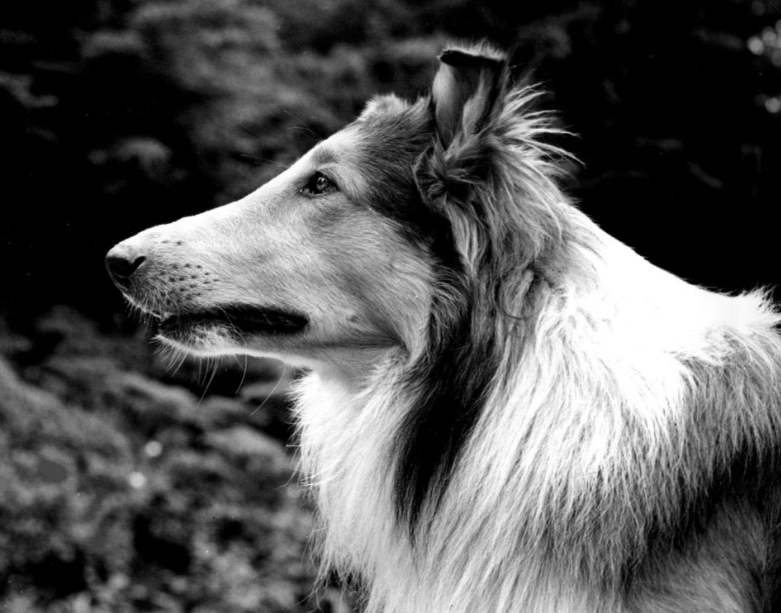 The queen of movie dogs, who also dominated TV and radio too (as well as spawning a thousand memes).
What Happened to Lassie?
The female Lassie was played by a male collie, Pal, and heralded by the Saturday Evening Post as having had "the most spectacular canine career in film history."
It nearly went a different way, however. Pal auditioned with 1,500 other dogs for the Lassie role, but the part originally went to a prize-winning collie — while Pal was recruited for stunts. During a difficult scene involving a complex river swimming routine, Pal stood in for the lead and nailed it in one take. The crew were so impressed (the director had "tears in his eyes" during the sequence) that Pal was handed the lead, permanently.
Pal died aged 18 in 1958, which hit lifelong trainer Robert Weatherwax exceptionally hard. The heartwarming news? Pretty much every subsequent portrayal of Lassie has been carried out by Pal's direct descendants.
And, before we go, we can't forget the original Benji!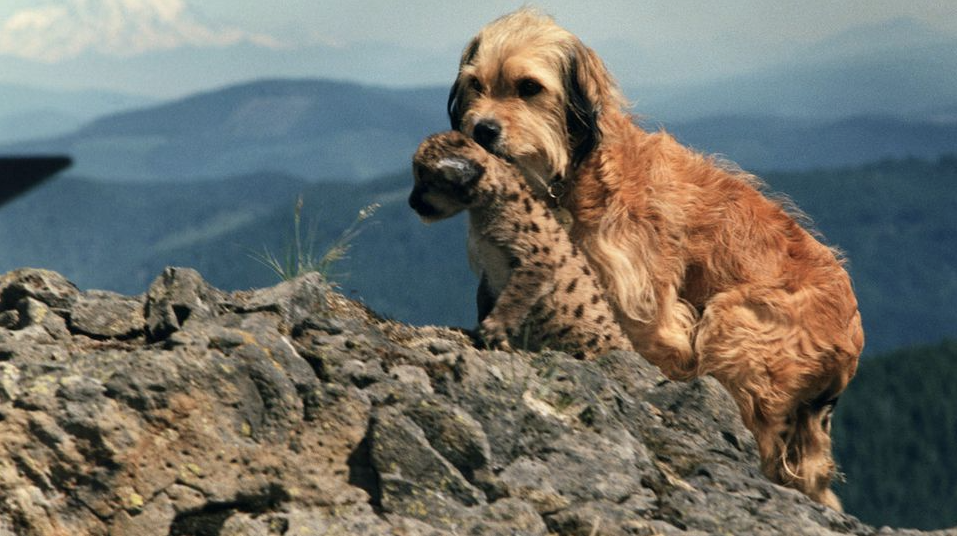 Alias: Higgins. Higgins the dog actor rescued from Burbank Animal Shelter as a puppy by trainer Frank Inn, and went on to become perhaps the most recognizable canine in the '60s and '70s. He worked closely with his master for 14 years and enjoyed an amazing 17-year lifespan. That's 204 in dog years!
Good dogs, one and all. Have we missed a famous movie dog off this list that deserves celebrating? You know what to do – we'll see you in the comments below!
микрозайм без залога
zaymibistroru
деньги онлайн займ на банковскую карту
быстро займ на карточку
zaymibistroru
кредит без верификации карты
by nyfa