Xingyu "Chris" Su, a BFA in 3D Animation & Visual Effects student at New York Film Academy-Los Angeles (NYFA-LA), recently won a storyboard contest held by Campus Movie Fest and Pixar Animation Studios.
Su submitted his work to the contest, which was judged by representatives from Campus Movie Fest and Pixar, the studio behind animation blockbusters Toy Story, Finding Nemo, The Incredibles, WALL-E, Up, and Ratatouille.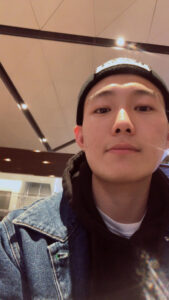 As part of his prize, Su was able to work with Pixar executives and artists in Atlanta, Georgia for four days at the end of June. Su and other contest winners visited the CMF Terminus at the Hilton in Atlanta, where he was able to participate in creative workshops and attend a Pixar SparkShort screening. There was also a mixer where Su was able to network with other artists and experienced members of the industry. The weekend concluded with the Golden Tripod Award ceremony.
Perhaps most importantly, Su was able to work with these established animators, including producers and directors from Pixar and Disney, who shared their experiences and passed some of their knowledge along to the contest winners.
"It was a fun weekend and I received so much good experience," Su tells NYFA. "It was such a good opportunity. And I encourage NYFA students to submit their films to the contest next year."
Su is currently working on his thesis project. He plans to work as a storyboard artist after graduating NYFA's BFA in 3D Animation & Visual Effects program, ideally for Pixar or Disney. His favorite recent Pixar film is Coco. "It's such a touching story," says Su, "and I want to tell a story like that some day."
New York Film Academy congratulates BFA in 3D Animation & Visual Effects student Chris Su on his win and looks forward to his future career in animation!
See the award-winning work Chris Su submitted to Pixar below:
[su_carousel source="media: 31991,31989,31982,31990,31988,31980,31987,31986,31985,31984,31983,31981,31979″ limit="60″ link="lightbox" target="blank" width="780″ height="360″ title="no" autoplay="0″]
by nyfa