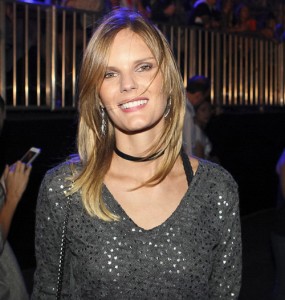 Acclaimed model Marcelle Bittar has achieved much in the world of high fashion. She's been featured on the cover of numerous magazines, both here in the United States as well as in her native Brazil. She could have gone anywhere in the world to learn television reporting skills. She chose to attend the New York Film Academy's Broadcast Journalism School.
As a student in the Evening Broadcast Journalism Workshop, she shot, wrote, reported and edited her own stories. For her final project, she created a stunning video portrait of model Maria Borges. Here is a link to that stylish, insightful story.

MARIA BORGES from Marcelle Bittar.
Now, Brazilian fashion magazine Glamurama reports Marcelle will be hosting fashion coverage for Glitz, the Time Warner-owned satellite and cable channel in Brazil. Among her assignments is reporting on the Summer 2015 fashion shows in São Paulo and Rio. It's especially gratifying that magazine cites the New York Film Academy as the source of Marcelle's journalism training.
Parabéns (Congratulations) Marcelle!
by nyfa