The New York Film Academy Los Angeles campus was honored to welcome new rising star, Sanzhar Madiyev.
"Back in 2011-2012, I was a student at New York Film Academy and was happy to take part in Q&A's with the invited speaking guests. Now, 4 years later, I am the invited guest. What an unforgettable feeling. I would like to thank everyone who came, supported and asked the right and interesting questions."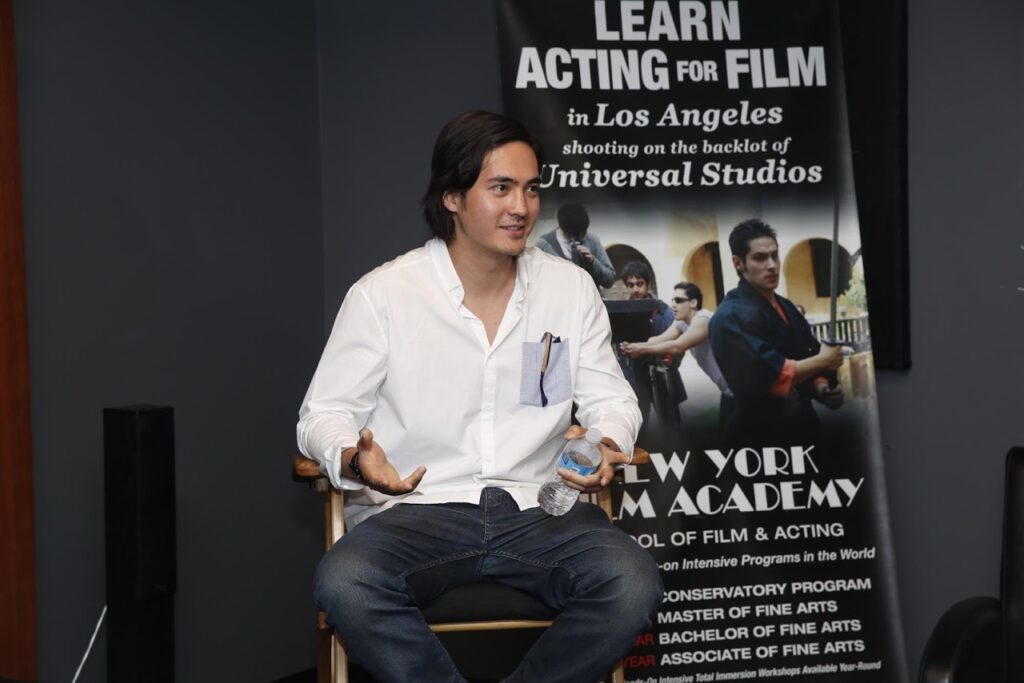 Sanzhar had an interest in the arts since his early childhood. At school he took part in performances, composed songs, painted, and attended dancing classes, but after all of that he decided to get an education in Economics and Finance.
Soon he realized that he should follow his heart, and entered the theatre department of the local Academy of Arts. After a few years of struggling, he was cast as the lead in the film The Other Side co-staring popular Russian actor Dmitry Djuzhev. His role in this movie helped launch his career.
At the same time Sanzhar Madiyev kept studying filmmaking on his own. In 2010, he directed a Christmas show for the national TV channel in Kazakhstan and in May 2011, Kazakhfilm Studios sent him to the New York Film Academy in Los Angeles to study filmmaking. In November 2011, he returned to NYFA to continue his education in acting. As a result of his hard work and dedication his career took off. Nowadays, Sanzhar Madiyev is one of the most sought after actors of Kazakhstan.
His character looks absolutely incredible in the latest clip for the Russian superhero movie Guardians. This video blew up over the Internet and got about 2 million views over night.
His latest movie, Amanat, directed by Satybaldy Narymbetov, where Sanzhar plays Kenesary Khan, has been sent for consideration from Kazakhstan for the Oscars in 2017. Amanat is a drama about repressed history professor Ermukhan Bekmakhanov, who was the first historian of Kazakhstan and Central Asia to receive the title of Doctor of Historical Sciences for the book "Kazakhstan in the 20-40 years of 19th Century." It tells of the national liberation movement of Kazakhs led by Kenesary Khan.
Moderated by NYFA Acting instructor Bruce Ducat, Madiyev spoke in depth about his career. The audience had many questions for him, including the following:
Where did you find strength to quit stable work at the bank and go for your dream to become an actor and director?
You have to believe in your dream and don't doubt. It was really hard at the beginning. For a long time there was no work, just rare commercials. I spent almost 3 years without money but I knew for sure that I didn't want to go back to finance. It's also important to be among people with similar interests. The spirit of NYFA helped me a lot—do not give up. You see classmates with eyes full of passion and you know that you are not alone on this road.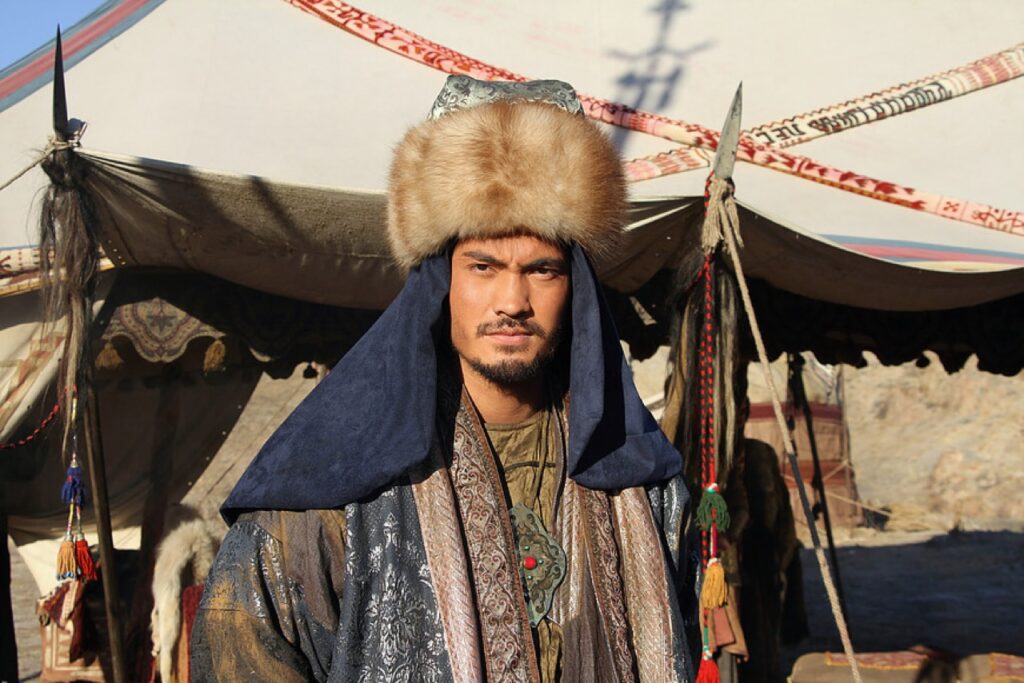 What would you say can help actors and directors achieve better understanding with each other?
It's important for actors to understand what the director's job is about and vise versa. I was reading a lot of books of Stanislavsky, Michael Chekhov, Lee Strasberg and I've learned Meisner technique at New York Film Academy. Read as much as you can, read plays, read psychology and philosophy.
Trust between actors and directors is also very important. Actors should understand that the director has the whole picture in his head when he is shooting a scene and let him lead.
What is your dream role?
I have a long list of roles I would like to play and names of directors I would like to work with. Perhaps the most interesting to me at the moment will be to play Attila, who was the leader of the Hunnic Empire, or a detective from the 19th century.
The New York Film Academy would like to thank Mr. Madiyev for sharing his personal experiences along with useful advice.
by nyfa