You have probably noticed that, as the holidays approach, many news programs are offering "year in review" stories. There are two reasons for this… First, from a news perspective, things are slow. Even the President of the United States is taking two weeks of vacation. Second, among those also on vacation are a large number of reporters, producers and anchors who normally staff TV news programs. Retrospective stories require little new shooting, and can be done well prior to their air date.
In that great tradition, here is a look back at the year 2015 and what it held for NYFA Broadcast Journalism alumni, as well as our current students.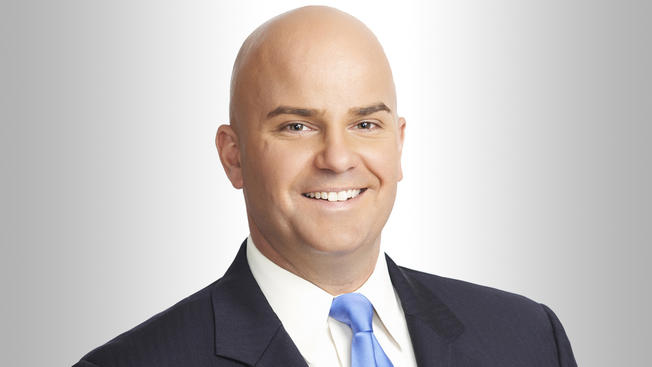 Among the most recent events is NYFA alum
George Colli
's move from NBC-Connecticut to the Washington, DC bureau of
Cox Media Group
. With 15 stations located across the United States, Cox is a major player in local and regional news. George is going to be in the middle of all the 2016 Presidential year politics. Congratulations, George!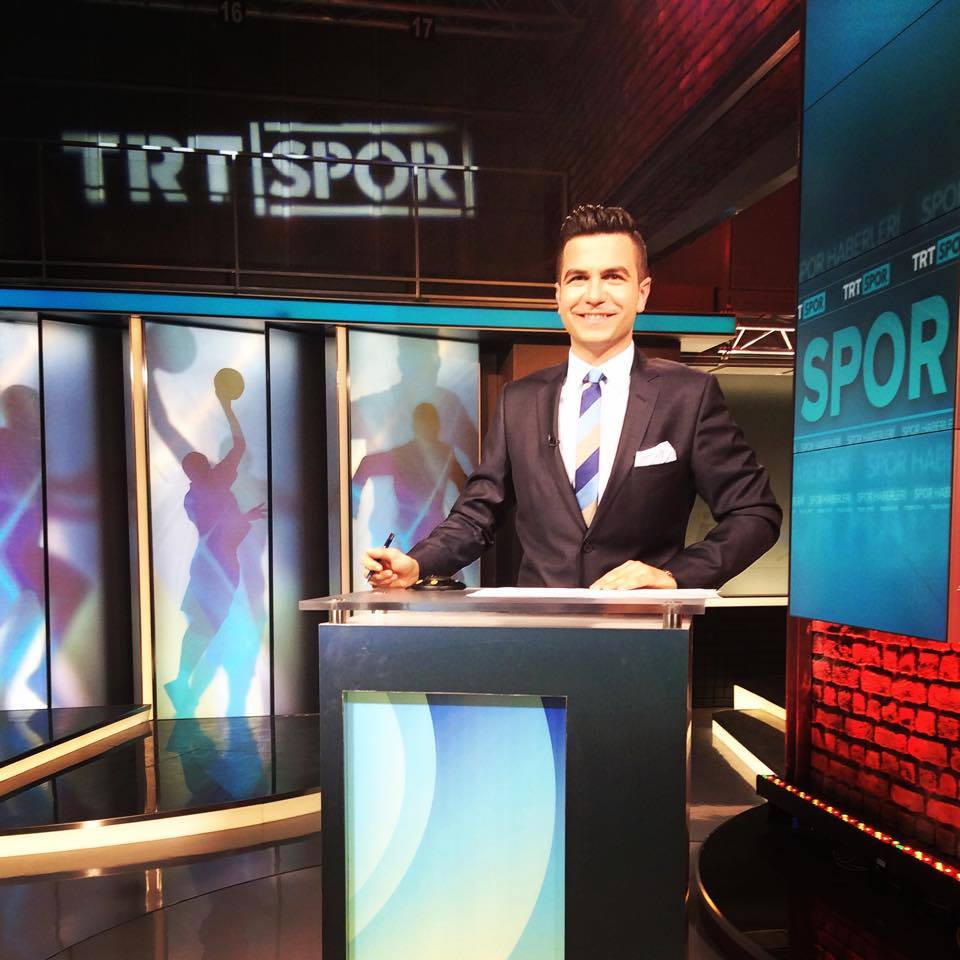 Meanwhile, Beytullah Bayar looks great (as usual) on the set of his sports show on the TRT network in Turkey. The network has just gone over to HD, to better feature Beyt's collection of fine ties. He is also doing a weekly radio sports show.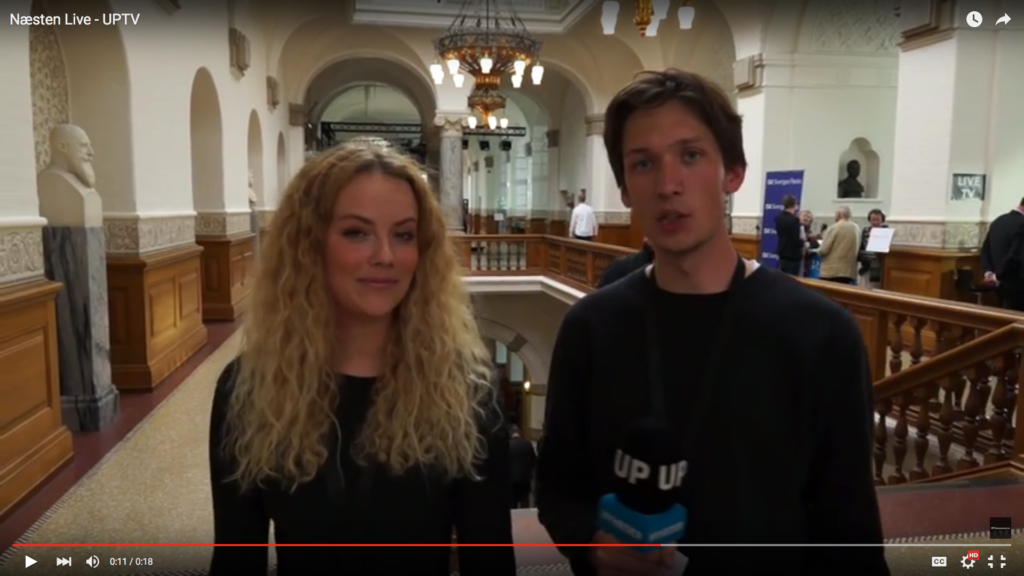 Celine Liv Danielsen was co-host of the "alternative" coverage of Denmark's recent national elections.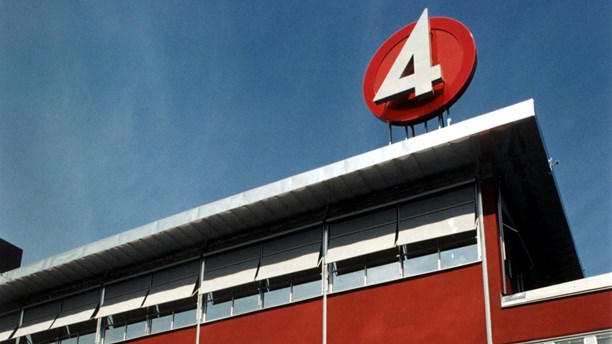 While Emilie Olsson is working with TV 4 in Stockholm, Sweden.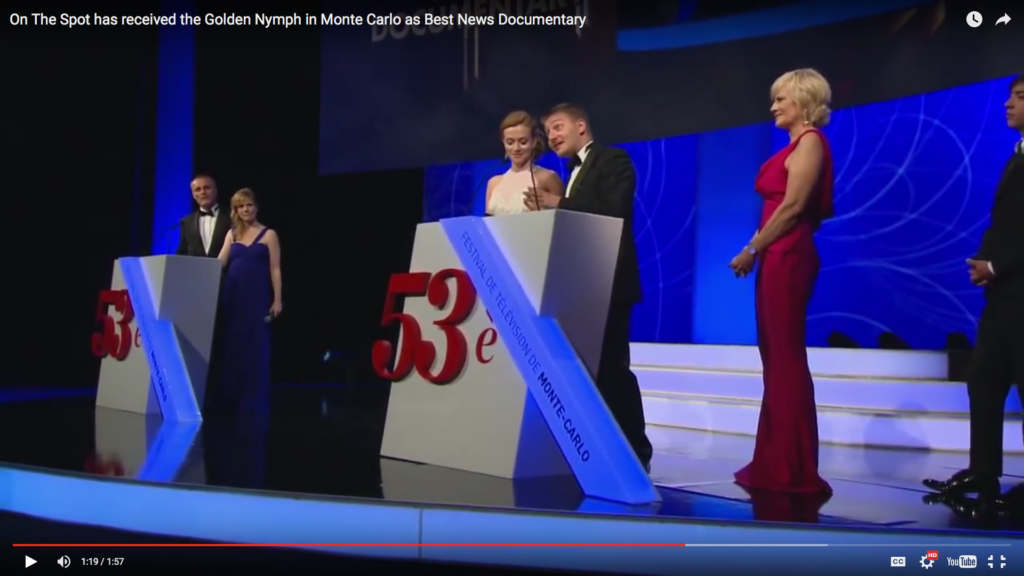 Andras Takacs
was honored, along with his production partner, for their series
On The Spot
at the Monte-Carlo Television Festival. Andras — who is from Budapest, Hungary — credits the camera, editing and reporting skills he learned at NYFA for the success of the series.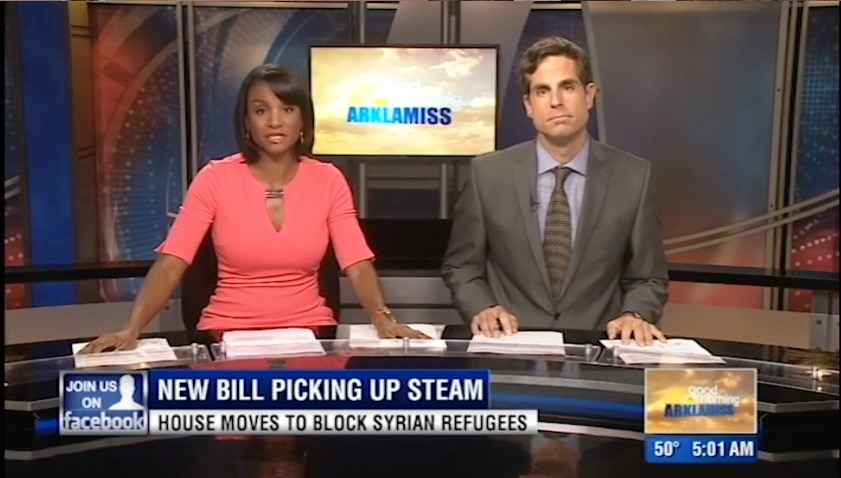 Closer to home,
Dr. Nicole Cross
is now at the ABC affiliate in Monroe, Louisiana. She co-anchors the morning news, and anchors the
noon
news, for a station that covers portions of three states. And she is all over social media. You go, Nicole!
Videographer/editor/producer Liz Rose spent her Summer on the high seas, working with Celebrity Cruise Lines. After a mountain climbing trip with her mother, I understand she will be off to the Rio Olympics next year.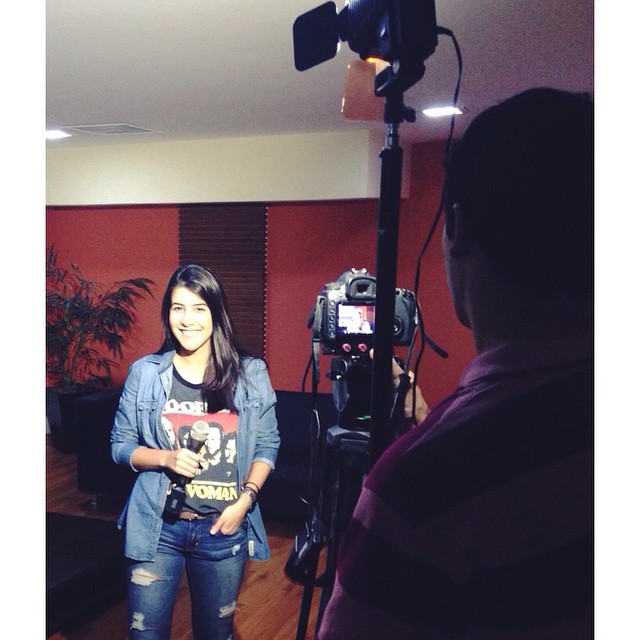 And speaking of Brazil, Flavia Renata Perez proves that you don't always have to "dress up" to have on-camera impact. (Plus she was nice enough to wear a t-shirt honoring one of the rock bands of my teenage years!)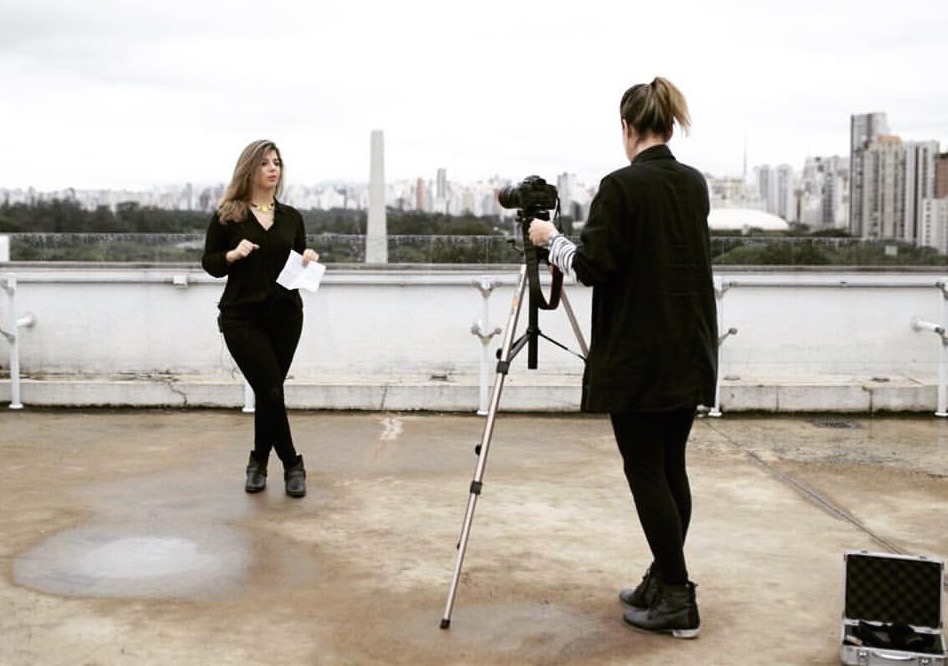 Patricia Saad was very au courant as she shot a roof-top stand-up earlier this month. (Proving, just like in New York, "black is the new black" when it comes to fashion.)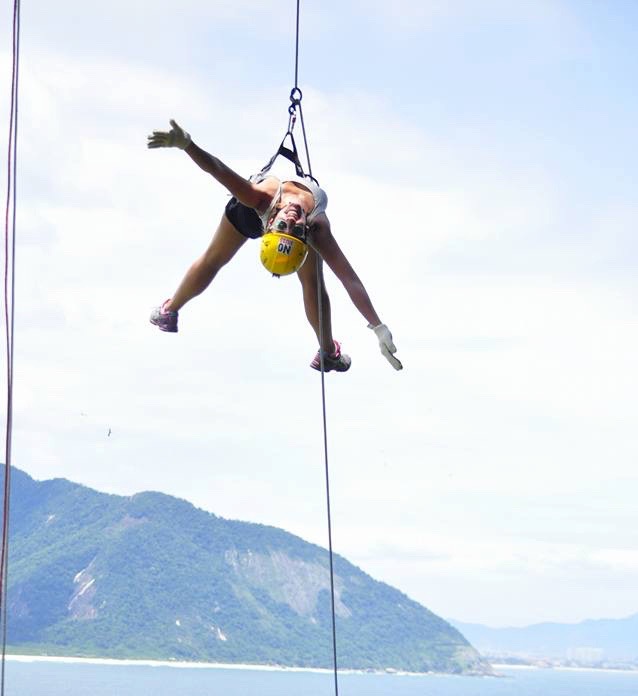 And Paula Varejao obviously is having no problem getting "air time."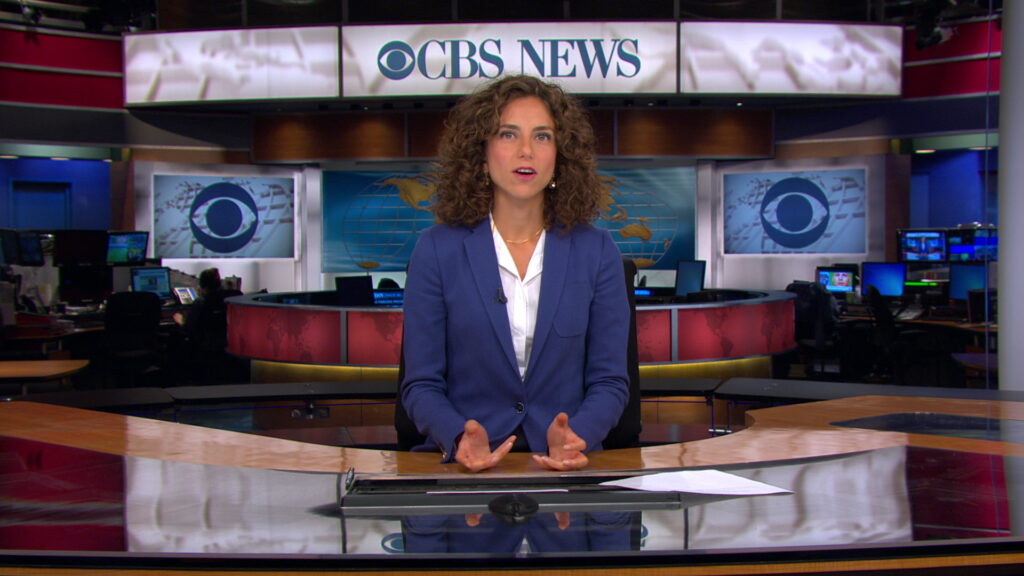 Over at the CBS Broadcast Center on West 57th Street here in Manhattan,
Nour Idriss
is working on the
CBS Evening News
. And while she isn't currently anchoring the show, if I were Scott Pelly I'd be looking over my shoulder…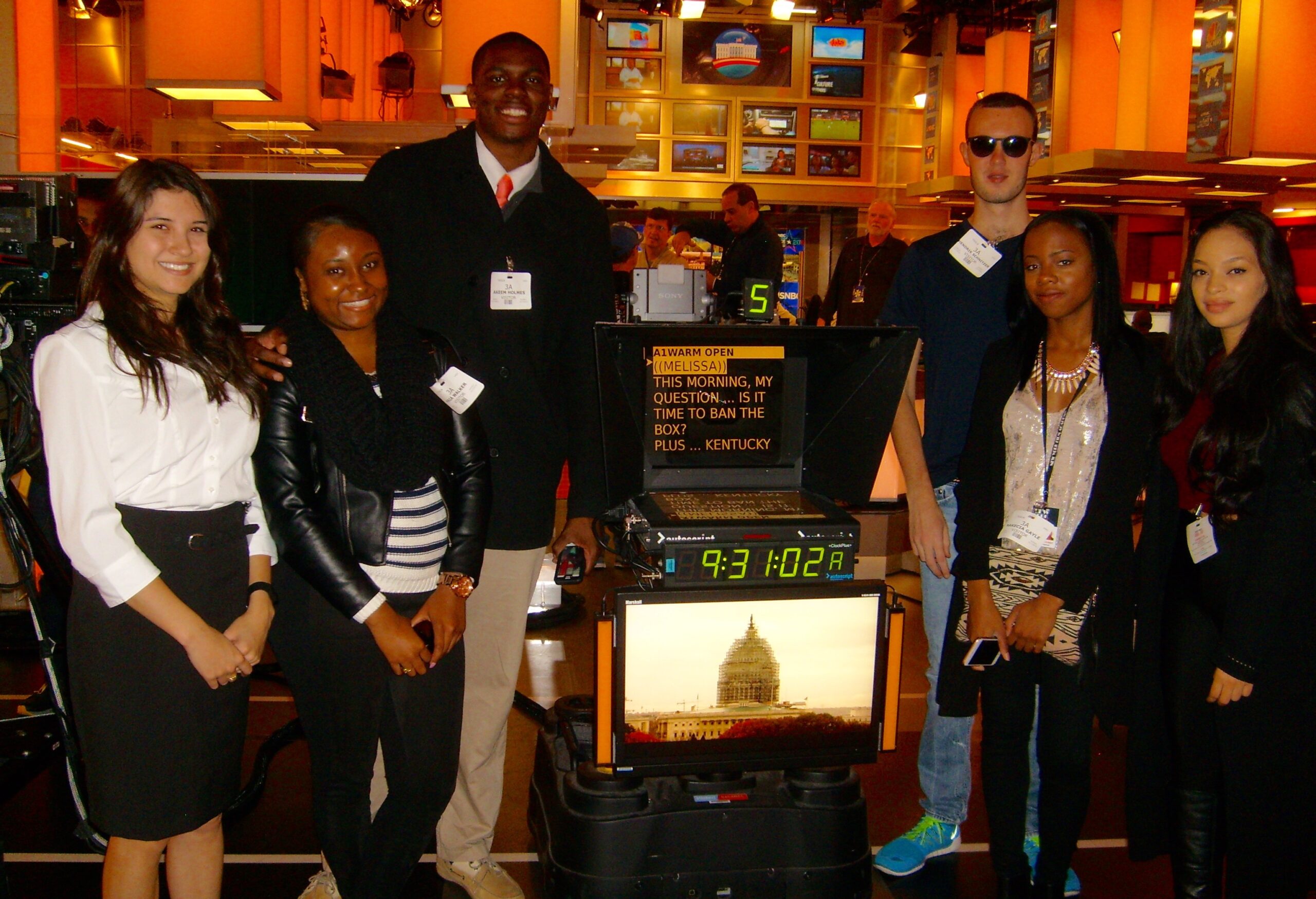 As for our current students, we were able to get an exclusive "behind-the-scenes" tour of NBC News, and spent time on the MSNBC set.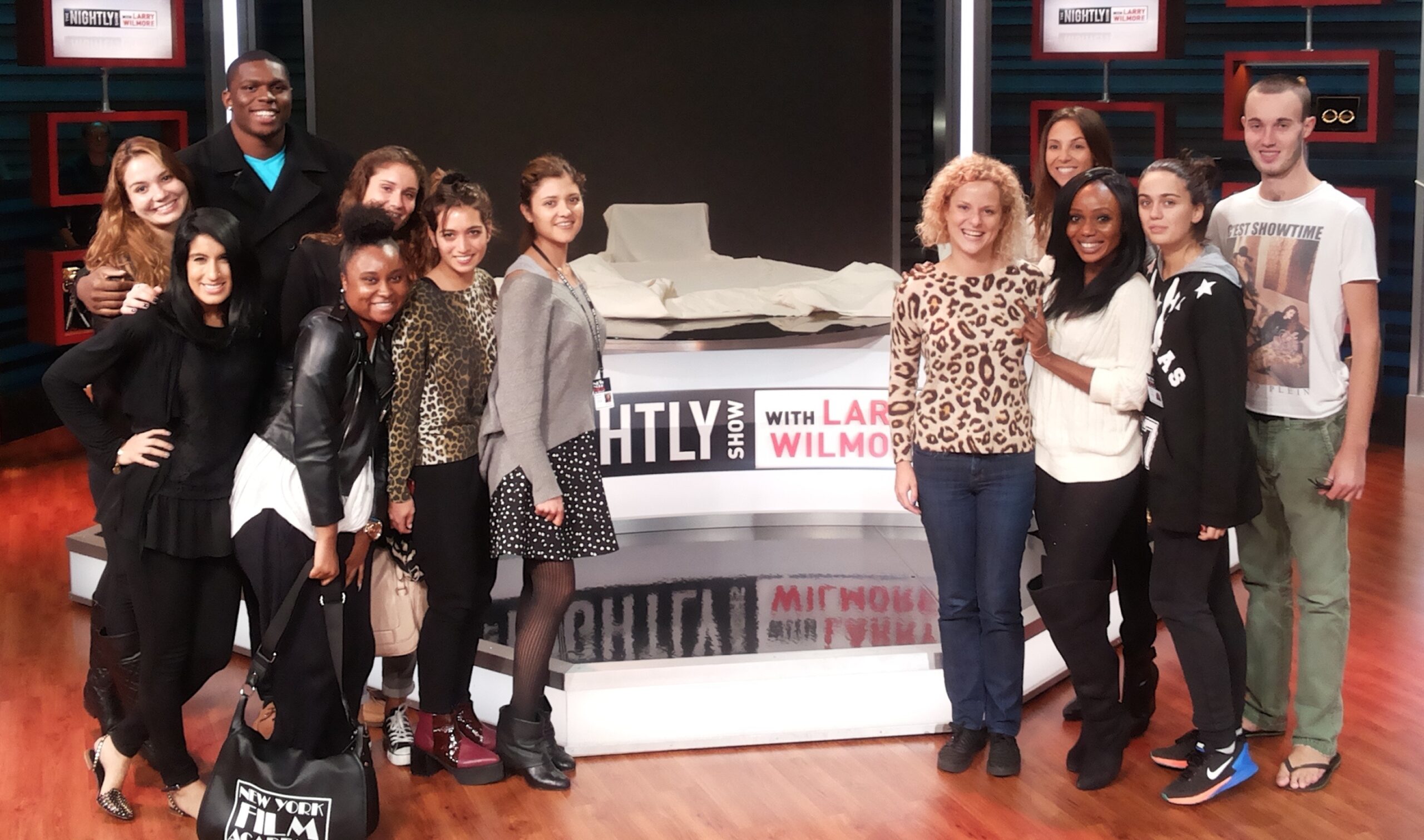 A number of students (and super TA Genia Vlasova) also attended a studio session of The Nightly Show with Larry Wilmore. There's nothing like being in New York…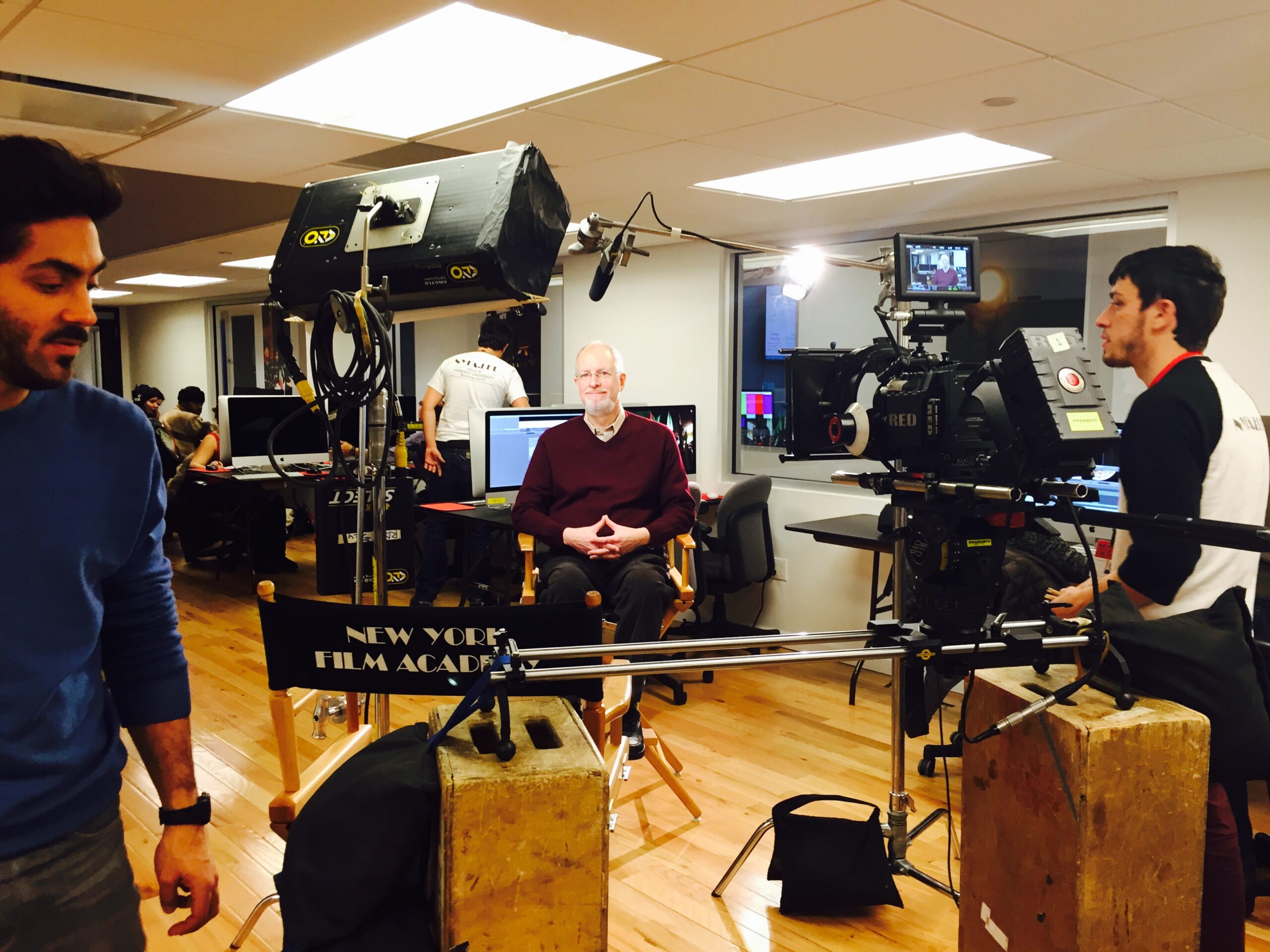 That's a little bit of what took place this year. We look forward to another strong year from both our Broadcast Journalism students and alumni!
by nyfa