Connor Williams has truly hit the ground running in Los Angeles, not only booking a lot of professional work as an actor but also keeping up with his studies in the intensive New York Film Academy (NYFA) BFA program in Acting for Film. It's a schedule that would certainly prove challenging for anyone, yet Williams shows no sign of slowing down anytime soon.
With his strong supporting role in feature horror flick Happy Hunting newly released on Netflix — along with his supporting role in indie feature The UnMiracle — Williams found some time to tell the NYFA Blog some of the secrets behind the hard work, dedication, and talent that go into the blistering pace of his life in acting for film.
NYFA: First, can you tell us a little bit about your journey and what brought you to the New York Film Academy's Acting for Film BFA program?
CW: I had made a feature film heading into my senior year of high school. Relativity Film School reached out to me and offered me a full tuition scholarship, which was great, but I turned it down. I was just really unsure what I wanted to do after high school, and college was not in the plans. I then informed my parents of my plan that I was going to work full time in Utah (where my agent was located) and audition for smaller parts when movies came to town. They thought maybe I was making a mistake, so they asked me to reconsider. I called the school back about two weeks later to see if the scholarship was still good. They said it was, but in the meantime I had a buddy that was in my feature film Spoilers move to LA, and his place was right across the street from NYFA. I looked into NYFA, filled out the app, sent them my reel, and overall just had a better vibe with everyone at NYFA, so I decided to go there.
NYFA: Why acting? What inspired you to pursue this craft?
CW: I booked a commercial as a baby. …When I watched the videotape of the commercial years later, I told my parents I always wanted to be a actor. My dad did some networking, and two weeks later I had booked a part in a feature film. I was two-for-two for auditions! …
When I was 10 years old, my dad realized he was waiting for people to do projects, so he paid for a two-day film camp. My brother Aidan and I learned how to shoot, light, boom, and edit. My dad would write these two-minute scripts for us, and we would do the rest. We won some awards, money, and prizes, which kept us motivated. From then on, I knew I wanted to make movies or act.
NYFA: Do you have any favorite NYFA moments or classes from your time studying with us so far?
CW: The very first semester our class was obviously all new, and we rented a limo bus and took it around LA. That was fun. And I really enjoyed shooting an episode from Friends [in class]. Not only is it my favorite show, but I also worked with Isabella Hoffman, who is a great director, and did this with a bunch of my NYFA friends. It was a real fun shoot.
Regarding moments, I have really clicked with a couple of teachers that really care about my auditions and want to help and guide me. That's been pretty cool. We will break down the sides and make choices.
I've always lived with NYFA students and it's been great meeting people from all across the U.S. and abroad. I just got done with my voice-over class and just made a VO reel, which I'm really happy with.
One other thing about NYFA classes: before I came here I had never taken an acting class, so this has really helped me understand the process so much better.
My favorite thing about NYFA is all the connections I'm making. My classmates will always be my friends forever. I actually call them family.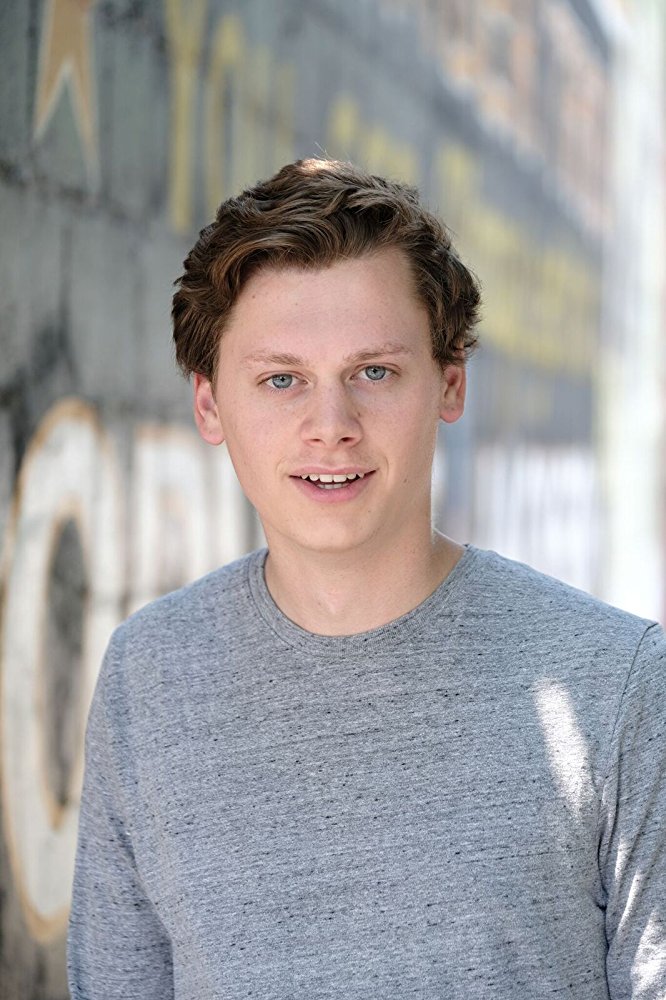 NYFA: You've been working professionally while also balancing your full-time studies at NYFA Los Angeles. What does that look like for you?
CW: … At the beginning I would get an audition and go. Now, my manager and agent have my schedule and I ask them not to schedule an audition during class time. I can't afford to miss class for an audition. You only get so many missed days and then your grade is dropped. I need to save those days for when I book something.
NYFA: What is your advice to your fellow students for finding a balance between the intensive schedule at NYFA, and beginning to build your resume in the wider industry?
CW: I would do the opposite of me. Just come here, do your school work, get involved, and learn the craft. The gigs will be there when you graduate.
I would suggest that on the days off, go do background work on film and television. While on those sets, watch and listen, and when you go back to NYFA it will make a little bit more sense. Take it slow.
Just by coming here, you will have an awesome reel before you leave. The talent here is crazy. Your game will go up just by being here.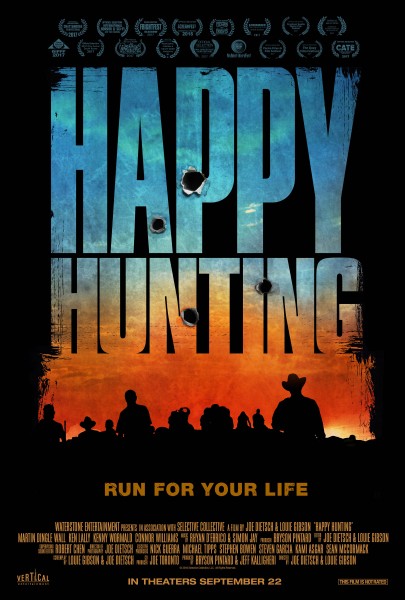 NYFA: Tell us a bit about your work in Happy Hunting. How did that project come about for you, and what was that experience like?
CW: It was weird how fast that happened. I drove in from Idaho and had an audition set up for Happy Hunting through Actors Access. We get to LA with the car jam packed with all my junk, and we don't have time to go to my new apartment and chill. We went straight to the audition. I remember thinking, "This traffic is insane and I really wish I had time to clean up and not so be rushed!"
So I go in there, sign in and take a seat, and I really wanted to focus. Right when I sat, they call me in. I do my lines and they ask me to do it again. To me, that's always a good sign. I leave the room tell my parents it went great, they remind me this is LA, not Idaho or Utah, and not to stress about it.
We were finally driving to my new apartment and my phone rings. It was the Happy Hunting gang and they asked if I would turn around and read for a bigger part. I did, and I got the gig!
I'm not sure what the record is but I feel like I have it: I was literally in LA less than 10 minutes before I booked my first feature film! We shot in Barstow and the Salton Sea. My part shot for nine days. What I didn't know at the time was that the co-writer/director is Mel Gibson's son, Louie. He just wanted to be one of the guys. I respect him for that.
NYFA: Happy Hunting has just released on  Netflix — congrats! How does that feel?
CW: It feels pretty awesome. …
The UnMiracle with Kevin Sorbo and Stephen Baldwin is also on Netflix. I got that part by skyping my audition and a callback from my bedroom in Idaho, and we shot that in Chicago. I actually shot that while in high school, but it was held up for whatever reason and got released about six months ago.
NYFA: What have you learned that has surprised you the most in your NYFA studies?
CW: First off, the teachers care about us. They want us to succeed. I have a teacher that helps me all the time with my auditions. It's intensive but fun.
NYFA: Are there any upcoming projects that you'd like to tell us about?
CW: The feature film Regionrat, where I play the lead, is now hitting the festival circuit. So far so good, as we just won the Chandler Film Festival for Best Feature! I flew out there for that. It has also won Best Feature at Barcelona Planet Film Festival, Festigious Film Festival and Best Ensemble at Festigious.
NYFA: What's next for you?
CW: With Regionrat I have won Best Actor at the London Independent Film Awards, Festigious Film Festival and Stars Hollywood Film Festival. I was up for a fourth but didn't win.
I'm also up for Breakout Performer and Best Actor in a Feature at the First Glance Film Festival. Regionrat plays at that festival March 10 at 8 p.m. in North Hollywood. I guess I'm seeing what happens to me and this film … but I really think 2018 is going to be a great year for me.
Congratulations, Connor! Thank you for sharing some of your story with the NYFA Blog.
by nyfa