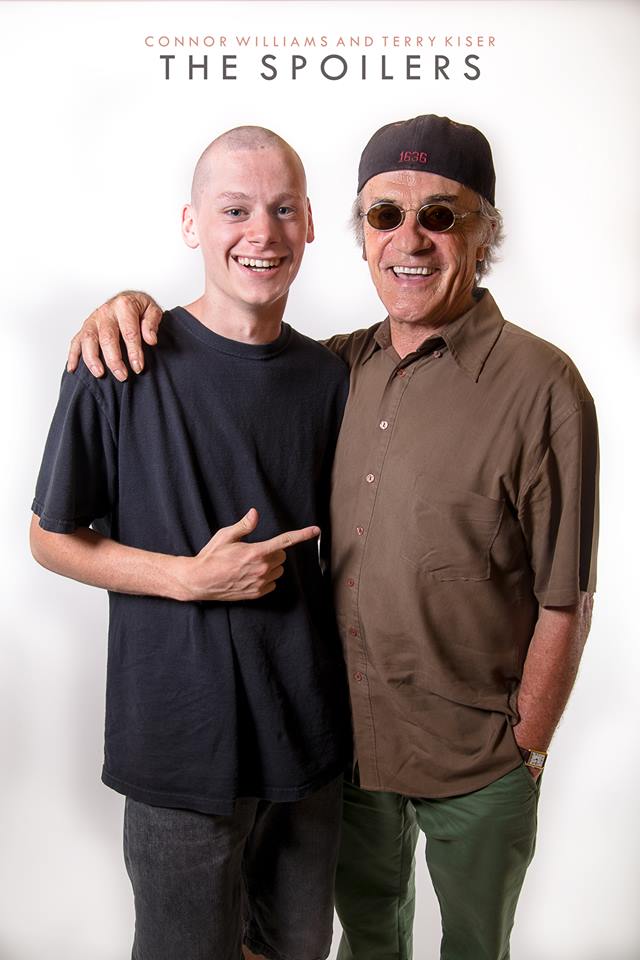 While many of our incoming degree program students have had some level of experience in film and acting, rarely do we come across a student with 20 movies under his or her belt. Incoming BFA Acting for Film Freshman Connor Williams directed his first short film at the very young age of 10 years old. The movie screened at festivals in the U.S. as well as Athens, Greece. After winning 50 bucks and a karaoke machine for his first film, Williams was hooked.
As a Freshman in high school, Williams won first place in a statewide video contest. The contest earned him $1,000 and another $1,000 went toward his school, which would come in handy two years later.
His first real big break came when he beat out hundreds of teen actors for one of the lead roles in The UnMiracle, co-starring Kevin Sorbo and Stephen Baldwin. He Skyped his audition and callback from his bedroom in Idaho. The film, which explores a suburban teen's accidental drug overdose, comes out in 2016.
From there, Williams played opposite Sam Rockwell in a couple of scenes in Napolean Dynamite director Jared Hess' new comedy Don Verdean, which played at Sundance and was purchased by Lionsgate. This also comes out in 2016.

At the age of 17, in the summer going into his senior year, Connor decided to invest every penny he had earned from acting into producing, directing and acting in his own feature film, Spoilers The Movie — a modern day version of The Breakfast Club. Using the $1,000 he earned for his school, Williams was able to rent the school for three weeks of shooting. He brought in teen actors from New York, Chicago, Texas and California. He negotiated the contract and hired Terry Kiser (Bernie from Weekend at Bernie's). The film was shot on a Sony FS 700 in 2k. The feature was made in 15 days over a 17 day period. It has since played in Florida, Texas, New York, Oregon, Idaho, Nevada, and California.
Spoilers the Movie has been up for Best First Time Feature (no age limit) in two different festivals, winning Best Student Film at the Rendezvous Film Festival in Florida and Best Student Film at the Temecula Independent Film Festival. It also won The Award of Excellence at The San Francisco Film Awards. The biggest award came when Connor won $60,000 worth of rental equipment and supplies from the RXSM Self Medicated Film Festival in Victoria, Texas. Connor is also recognized as being the youngest producer ever of a SAG/AFTRA feature film, breaking the record of 18 year old Richard Switzer who was featured on Entertainment tonight.
His film continues to propel his career in acting. From Spoilers, Williams was cast in American in Texas, starring Quinton Aaron, better known as "Big Mike" from The Blindside. Connor just spent six weeks in Utah playing the lead in the coming of age film American Nobody.
If you would like to rent Spoilers, please go to www.spoilersthemovie.com.
Williams is currently looking to hire cast and crew from New York Film Academy to make his next feature film. If NYFA students would like to collaborate with Conner, he can be reached at [email protected].
Connor is looking forward to attending and learning at NYFA's Acting for Film school. He has never taken an acting class…ever.
by nyfa