On Tuesday, February 18, New York Film Academy (NYFA) had the pleasure to host Nicole Avant, former US ambassador and producer of the award-winning Netflix documentary The Black Godfather. Tova Laiter, Director of the NYFA Q&A Series, moderated the event.

Nicole Avant producedThe Black Godfather after collecting stories about her father, Clarence Avant, who has held significant influence on dozens of the world's most high profile entertainers, athletes, and politicians. The film charts the exceptional and unlikely rise of Clarence, who became a powerhouse negotiator amid extreme racism in America, a music executive whose trailblazing behind-the-scenes accomplishments impacted the legacies of icons such as Bill Withers, Quincy Jones, Muhammad Ali, Hank Aaron, and Presidents Barack Obama and Bill Clinton.
Nicole Avant was nominated by President Barack Obama and unanimously confirmed by the US Senate to be the 13th Ambassador to The Bahamas. On September 9, 2009, she was sworn in by Secretary of State Hillary Clinton, becoming the youngest, as well as the first, African American woman to hold the position. Avant's successes in The Bahamas earned her a nomination for the Sue M. Cobb Award for Exemplary Diplomatic Service.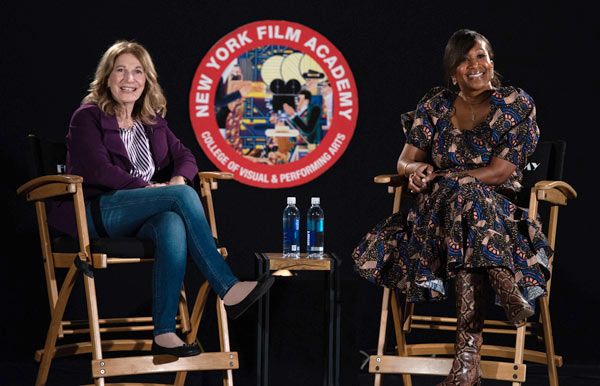 Following a screening of The Black Godfather, Laiter opened up the Q&A by asking Avant how she started in the business. Avant shared, "My parents made me do every kind of job all my life and one time my father said he had gotten me an internship at Warner Bros. television. He told me I should learn all the different types of business because all of entertainment is one business, so it is important to learn the different facets." She continued, "So I went and did the internship and I have to say, I loved it and I learned everything. I went to work for all the different departments and met so many people that helped me understand the business."
Laiter then asked Avant how the documentary came to fruition. Avant revealed, "This documentary happened because I was trying to figure out a way to tell my dad's story. I said something to my husband [Netflix Chief Content Officer Ted Sarandos] one day about how I wished there was a way to tie in sports and movies and television and activism and civil rights and all these elements into a character and film. He then pointed out that the character I had just described was, in fact, my father."
Speaking about her director and collaborator Reggie Hudlin, Avant expressed, "I knew Reggie for a very long time and we would talk about African American history and get frustrated that no one really understood our history and no one had seen documentaries on us or knew enough. It was always simplified to 'all Black people in America live this way, eat this food, and do these specific things' and it would drive Reggie and me nuts. Therefore, I figured he would be a great person to direct this documentary."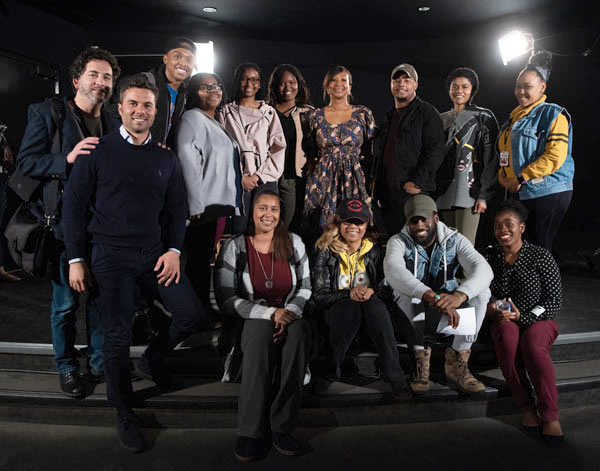 The Q&A was then opened up to students. One student asked Avant, "What do you think are the most important changes for the African American community in the entertainment industry since the beginning of your father's career?"
Avant responded, "The biggest changes and the most important changes were putting people in a position of power where they could therefore make decisions and control their destiny and in turn, open the door for other people to come in." She added, "When I was younger, Billboard used to have the Top 100 charts and the Black charts. They used to separate them all. It was really important for my dad to say 'Why can't Black people and women be in charge of certain departments that are run by only one type of person? It should be everybody.' So I think the most important thing is that you started to see more people of color, in general, really having high-level positions that they otherwise would have never had."
Laiter concluded the Q&A by thanking Avant for coming amidst a very busy Oscar season. Avant remarked, "I was really looking forward to this night more than anything else, because humans have to tell stories to each other and connect with each other and I think these events are very important."
New York Film Academy would like to thank producer and former US Ambassador Nicole Avant forsharing her time and expertise with our students!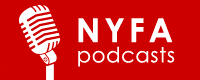 These guests are not faculty and do not teach at NYFA, but they have appeared to share their stories and experience with our students. As guest speakers are scheduled based on their availability, NYFA cannot guarantee whether a guest speaker will visit during a student's attendance or who that guest speaker may be. This guest speaker forum is not part of any NYFA curriculum and attendance at guest speaker events is purely voluntary. Students should be aware that guest speaker events do not represent a job opportunity nor are they intended to provide industry connections.
by nyfa