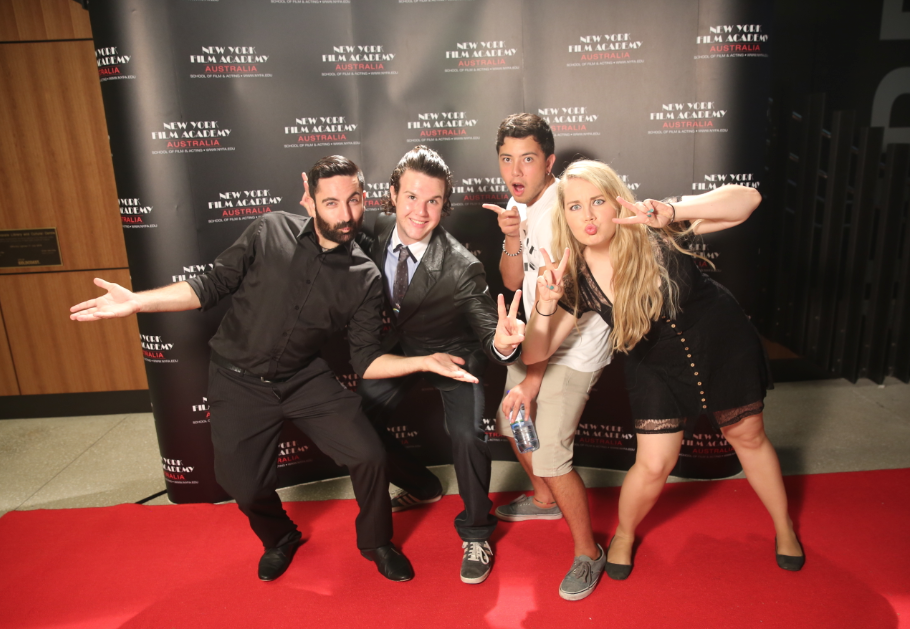 It's been a month of showcases for our fellow friends and students in Australia. New York Film Academy Gold Coast showcased a record 25 films at this year's annual Filmmakers Showcase. The films were screened over two nights at the new state-of-the-art library at Helensvale. Both nights were packed houses with filmmakers celebrating the end of a great year with family, friends and NYFA faculty. NYFA Director, Simon Hunter attended the event along with Chair of Filmmaking, Shawn Kassinger; Craig Proudley, General Manager, Gold Coast and Jennie Hughes, General Manager, Sydney.
The Australian Gold Coast campus offers a number of filmmaking programs including one and two-year programs as well as short term and evening courses. Students who wish to continue their study towards a Bachelor of Fine Arts can do so at our Los Angeles campus. In fact, one of our recent Gold Coast graduates, Dominic Polito, has decided to continue his studies with a Master Of Fine Arts at NYFA Los Angeles.
We'd like to thank everyone who made this special event possible, and wish the best of luck to our graduates as they head into the professional world of filmmaking!
by nyfa