This week at the Los Angeles Campus of the New York Film Academy College of Visual & Performing Arts (NYFA), students in the photography program and beyond, were treated to a day of instructive activities by the internationally renowned photographer, Mr. Ralph Gibson, who is the Chair of NYFA Department of Contemporary Photography.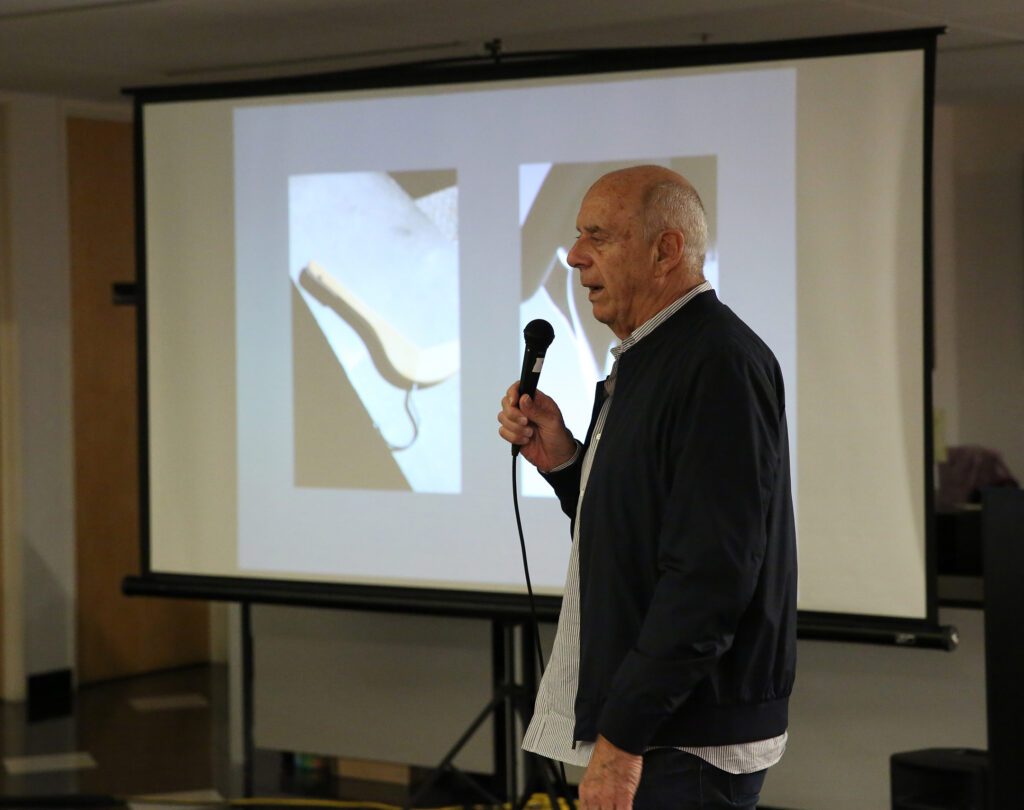 All of the students in the MFA and BFA photography program had one-on-one critiques of their work with the Master, in which they each presented three of their images for discussion. The portfolio reviews continued in the afternoon when all long-term photography students had the great occasion to have their independent photography portfolios reviewed by Mr. Gibson.
Mr. Gibson believes that if one can adeptly learn to photograph the human form, and architecture, then all other forms of imagery comes easily to the artist. The celebrated photographer imparted more than five decades of wisdom to the students who were raptured by the Master's iconic sense of the visual identity and his personally connected overview of the many styles of photography and the art of storytelling through still images.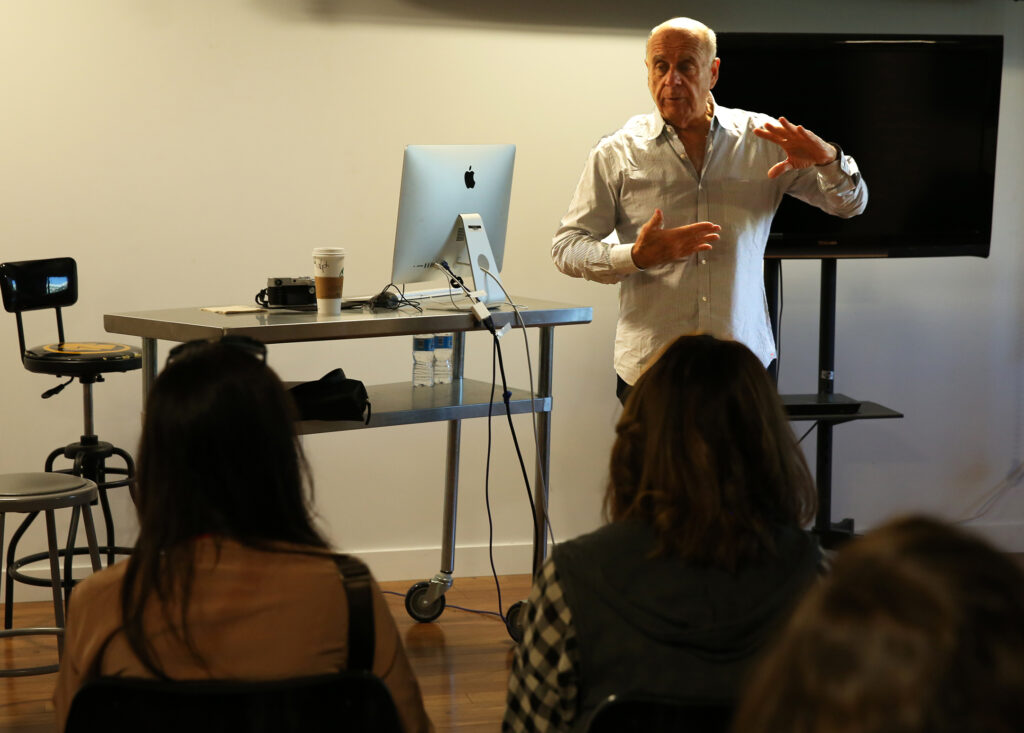 NYFA's military veteran students enjoyed an informal gathering with Mr. Gibson—the Navy man—who first learned his technical darkroom skills in the hull of a ship as a 17-year-old enlistee. He emphasized that veterans with dreams of being visual or performing artists had a mindset that was necessary for the hard work it would take to become a success in their chosen fields.
In the evening more than 70 guests greatly enjoyed a TEDx Talk style lecture and visual presentation by Mr. Gibson titled, "Finding a Visual Identity in the Digital Age," in which he provided his perspective of how today's technology has impacted all visual art mediums, especially photography. He provided a dramatic overview of American photography in the 20th and 21st centuries, which was interwoven with the exploration of his own life and art.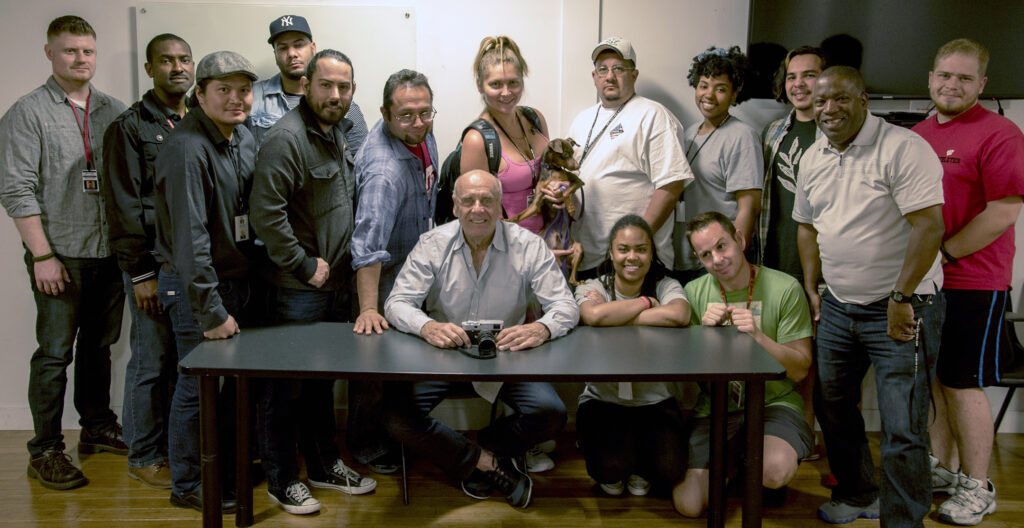 Michele Kirk, NYFA LA Chair of Photography, stated, "simply meeting a living legend of photography is an amazing opportunity for a young photographer, yet alone having one's work critiqued by Ralph—an American leader in the field—is simply priceless!"
by nyfa